LEED Professional Credentials
One of the most common mistakes made by newcomers to LEED is when they say, "I want to become LEED Certified." They really should say, "I want to become LEED Accredited."
By earning a LEED credential, you're able to show prospective employers and clients that you understand sustainable building practices and can help them improve their buildings and health with LEED strategies.
LEED is the best green building credential available. Nothing else even comes close. Earning this designation empowers you with knowledge and showcases your commitment to professional growth.
Read more below to learn about the specifics of LEED Green Associate and the five LEED Accredited Professional designations.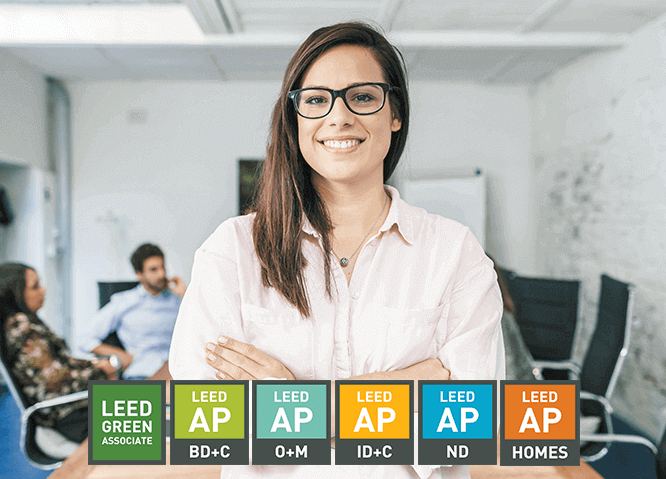 HOW IT WORKS
LEED Credential Process
Tier 1: LEED Green Associate
All candidates are required to start at the LEED Green Associate level.
At this level, you'll learn:
Key terms and acronyms
Basic structure of the LEED Rating System
How buildings earn LEED Certification
Overview of the LEED AP specialties
Why sustainability matters
Tier 2: LEED AP with Specialty
After you've passed the LEED GA exam, you may choose to become a LEED AP.
There are 5 LEED AP specialties available:
LEED AP Interior Design + Construction
LEED AP Neighborhood Development
LEED AP Homes
Tier 3: LEED Fellow
This honorary title represents a LEED AP's exceptional mastery of LEED concepts.
To become a LEED Fellow, you must:
Be a LEED AP Specialty in good standing
Show 10+ years of experience
Have held a LEED credential for 8 years
Be nominated by a LEED AP Specialty peer
Peer must show 10+ years of experience
LEED Credentials Overview
Which LEED Credential Do I Need?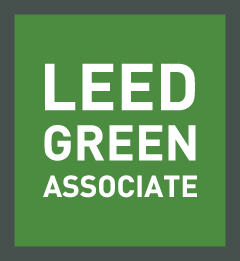 The LEED Green Associate credential is for professionals who want to demonstrate green building expertise in non-technical fields of practice.
This credential denotes basic knowledge of green design, construction, and operations for both commercial and residential spaces and both new construction and existing buildings. LEED Green Associate is the best introduction to green building that you will find and will teach you how to support other professionals working on LEED projects.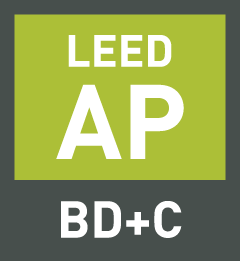 Looking to establish your skills in green design and construction? The LEED AP BD+C professional credential suits professionals with expertise in the design and construction phases of green buildings serving the commercial, residential, education and healthcare sectors.
The focus here is on planning for sustainability in new construction buildings. This knowledge can be applied to offices, schools, retail spaces, data centers, warehouses, distribution centers, and hospitals.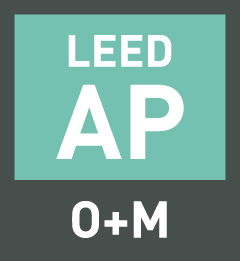 The LEED AP O+M professional credential denotes mastery and expertise of LEED concepts centered on operations and maintenance. If you're a professional implementing sustainable practices, improving performance, heightening efficiency and reducing environmental impact in existing buildings, consider earning this credential.
The focus here is on retrofitting existing buildings. This knowledge can be applied to existing office & retail space, schools, hospitals, data centers, warehouses, and distribution centers.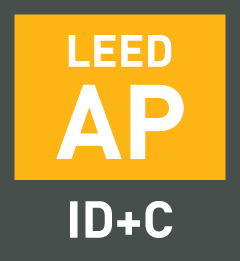 LEED AP Interior Design + Construction (ID+C)
Are you a green interior design and construction professional? Make it official by earning the LEED AP ID+C professional credential. It serves participants in the design, construction and improvement of commercial interiors and tenant spaces that offer a healthy, sustainable and productive work environment.
LEED AP ID+C is mostly used for retail and hospitality spaces.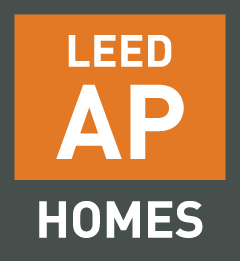 LEED AP Homes
Are you a green professional looking to differentiate yourself within the residential marketplace? The LEED AP Homes professional credential helps showcase your knowledge of sustainable design and construction for residential building.
Specifically, this credential would be useful for single-family home and multifamily home projects up to three stories.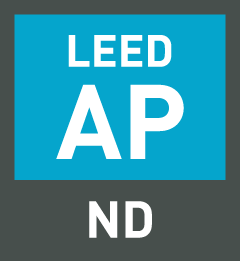 LEED AP Neighborhood Development (ND)
The LEED AP ND professional credential differentiates you as an expert in the field: it applies to individuals participating in the planning, design, and development of sustainable, pedestrian-friendly neighborhoods and denotes practical knowledge in the LEED for Neighborhood Development rating system.
There are two use cases for LEED Neighborhood Development - during the blueprint planning stage and at the near-completion built stage.
EARN A LEED CREDENTIAL
Sign Up for a LEED Course Today!
Start with the LEED Green Associate Exam Prep