No, officially, you cannot become a LEED Inspector. However, I understand what you're looking for – someone who evaluates green buildings and ensures that the systems:
were installed correctly
work properly
and are actually as energy-efficient as advertised
This type of job does exist. It's just not called a LEED Inspector.
There are a few concepts to break down in that title.
LEED stands for Leadership in Energy and Environmental Design (just good to know).
LEED Certification is a label for buildings, not people. There is a separate LEED Accreditation process for people (we'll go over that later).
There are several different jobs that include inspecting aspects of LEED buildings (keep reading).
To clarify, companies can call their job roles whatever they want during the hiring process, so a sustainability consulting firm may want to hire for a LEED Inspector role. In their case, they are looking for someone to assist their clients with the LEED Certification process.
But LEED Inspector does not exist as an official credential, certification, etc.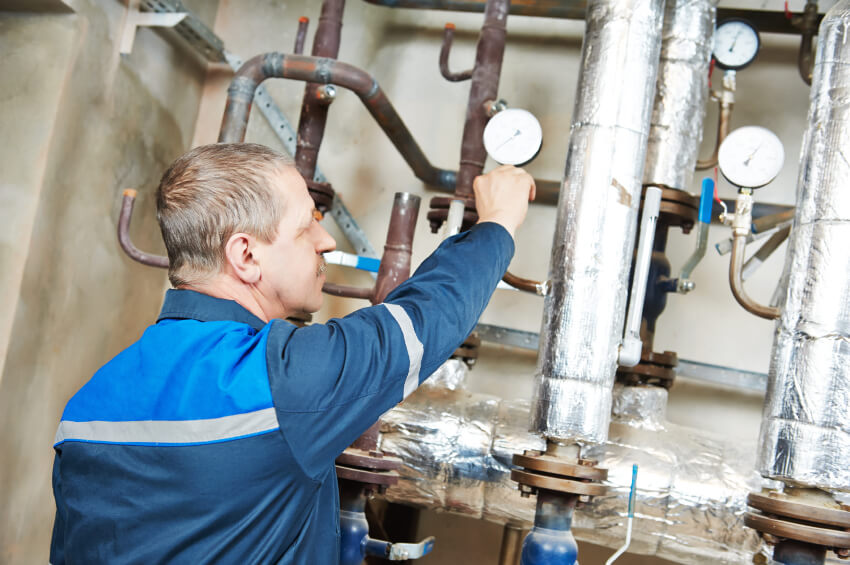 The LEED Building Certification Process
In order for a building to earn a LEED certification label, the following things have to happen:
A team of knowledgeable professionals has to set goals for the project.
The team will align their goals with the LEED Rating System credit requirements.
By completion of the project, the team will have to satisfy the intent of several LEED credit categories and earn at least 40 LEED points.
The team will submit all LEED project documents to the Green Business Certification Inc. for review.
When do LEED inspections occur?
LEED inspections can occur during the new construction phase of a building project or as part of the operations/maintenance plan of an existing building.
In either case, the building will undergo two levels of LEED inspection before it gets certified:
one inspection done by a Commissioning Agent
one inspection done by the GBCI
A Commissioning Agent will verify that the building's energy-related systems and equipment are installed and functioning as intended. Building commissioning, as it's called, not only helps the overall performance of the building but also helps project teams earn LEED points toward certification. The commissioning process includes reviewing building plans, inspecting systems, and monitoring performance. To learn more, see our article here on the relationship between commissioning and LEED.
The Green Business Certification Inc. (or GBCI, for short) is a nonprofit organization that manages the LEED building certification process. They organize documentation, review all building features, and keep detailed records. The GBCI is the authority on determining if a building satisfies the intent of the LEED Rating System. A building's LEED certification label is ultimately awarded by the GBCI.
Up until this point, our focus has been on commercial buildings. But inspections occur on LEED Homes too. The job title to describe this role is LEED Green Rater. LEED Green Raters provide in-the-field verification services on LEED Homes projects. They are responsible for verifying that the home was designed and built to the rigorous requirements of the LEED Rating System. It turns out that LEED Green Raters are actually more knowledgeable about the parts of a home and general energy-efficient construction practices than LEED specifically. You can learn more by reading our article on who should become a LEED Green Rater.
The U.S. Green Building Council and GBCI offer a LEED Certification Reviewer Workshop to qualified LEED APs (with a Specialty) who want to complete LEED project certification reviews. In teams, participants apply their advanced technical knowledge to the review of a real LEED project. This workshop is the first step in attaining the LEED Project Reviewer certificate. In addition to their LEED AP Specialty status, candidates must have at least two years of LEED project experience to participate in this program. Presumably, this workshop enables candidates to assist with the official LEED project review process under the employment umbrella of the GBCI.
On the other hand, similar workshops only offer the knowledge to provide context so that LEED APs can understand the responsibility that real GBCI Reviewers have.
GreenCon 2018: What Your LEED Reviewer is Looking For
Think Like a Reviewer: Best Practices for LEED Projects
LEED Reviewer Experts Are Available to You
So, how do I start?
The first step for anyone interested in working with LEED building projects is to learn the LEED standards.
LEED covers 100+ green building concepts, touching areas in the design, construction, and operations phases. As you can imagine, someone who is responsible for inspecting LEED buildings should be familiar with the LEED Certification process and what's required.
The best way to learn the LEED requirements is to participate in one of our LEED Green Associate training courses. During this class, you'll become exposed to LEED requirements concerning building materials, location and transportation, indoor air quality, water efficiency, and more. When you walk away from the LEED Green Associate course, you'll have the foundational knowledge to understand how a building can pursue LEED Certification.
As you become more invested in LEED building inspections, you may choose to upgrade your LEED Green Associate knowledge by becoming a LEED AP with a Specialty. LEED AP is the second-tier credential for people interested in LEED. This title represents an advanced understanding of the strategies that can be used to help a building get LEED certified. Since commissioning agents and LEED Green Raters work exclusively on LEED certified buildings, it might make sense that they take the extra step to become a LEED AP.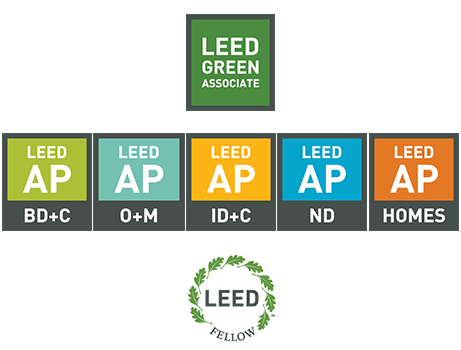 Note – you cannot jump straight to a LEED AP with a Specialty. You have to pass the LEED Green Associate exam first. Honestly, you'll want to devote just as much time and attention toward the LEED Green Associate level as the LEED AP level; LEED Green Associate teaches you the fundamental principles that LEED AP will ultimately build on. However, if you are looking for the fastest path to LEED AP, you might consider studying for both exams at the same time. We offer LEED Training Bundles, which let you make custom combinations of our popular LEED exam prep courses.
For any other questions about careers involving LEED or how to earn a LEED credential, give us a call at (800) 460-2575.