At Everblue, we make online learning easy. This post will tell you what you can expect your online solar course experience to be like.
Our aim with all of our training is to help you find success. Whether that's learning a new skill, getting a job, getting promoted, or growing a business, we aim to provide you the best professional development you've ever experienced. To that end, we are always innovating and improving our offerings to help make you as successful as possible.
Accessing Your Online Solar Course
First, gaining access is easy. Logging in takes you directly to your course dashboard.
The interface is super simple to use and accessible on any device, anywhere in the world.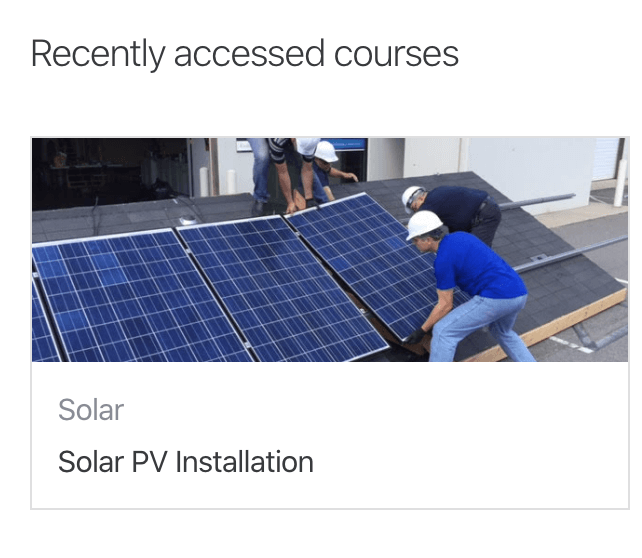 We have designed the entire experience to be simple and straightforward. Here is a preview of the interface: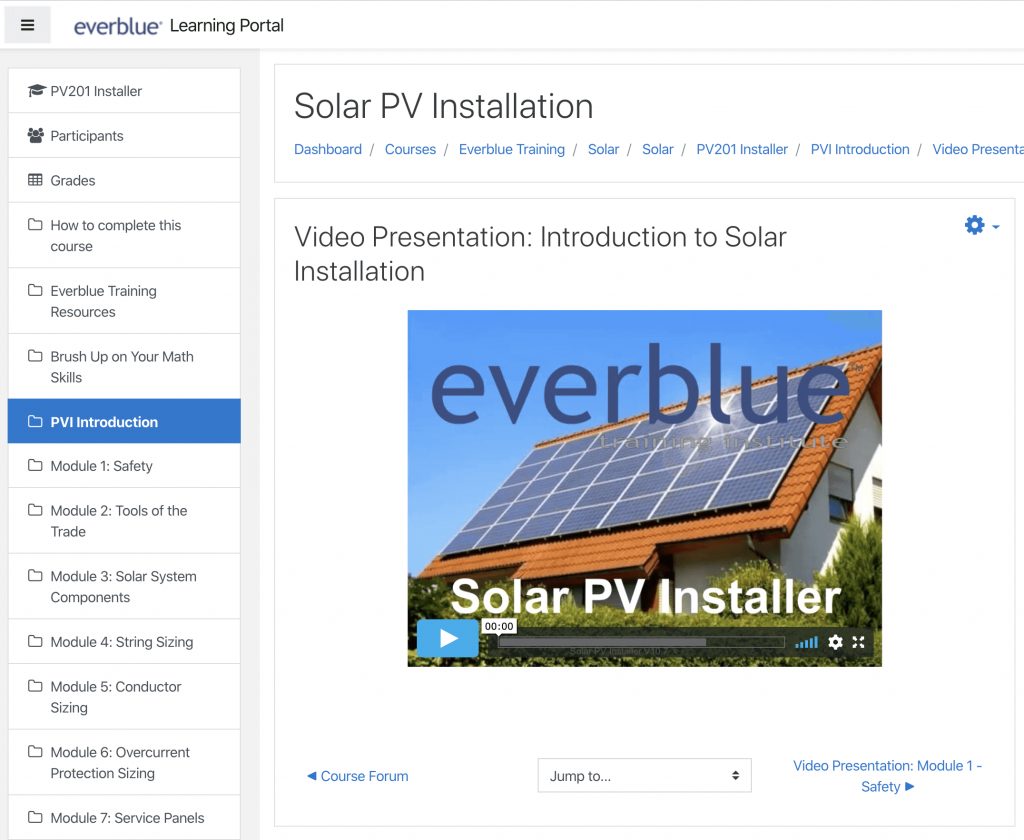 Getting Started With Your Online Solar Training Course
Each course features a welcome message and an introduction. If needed, our staff is here to help you to ensure that get the most out of your learning experience.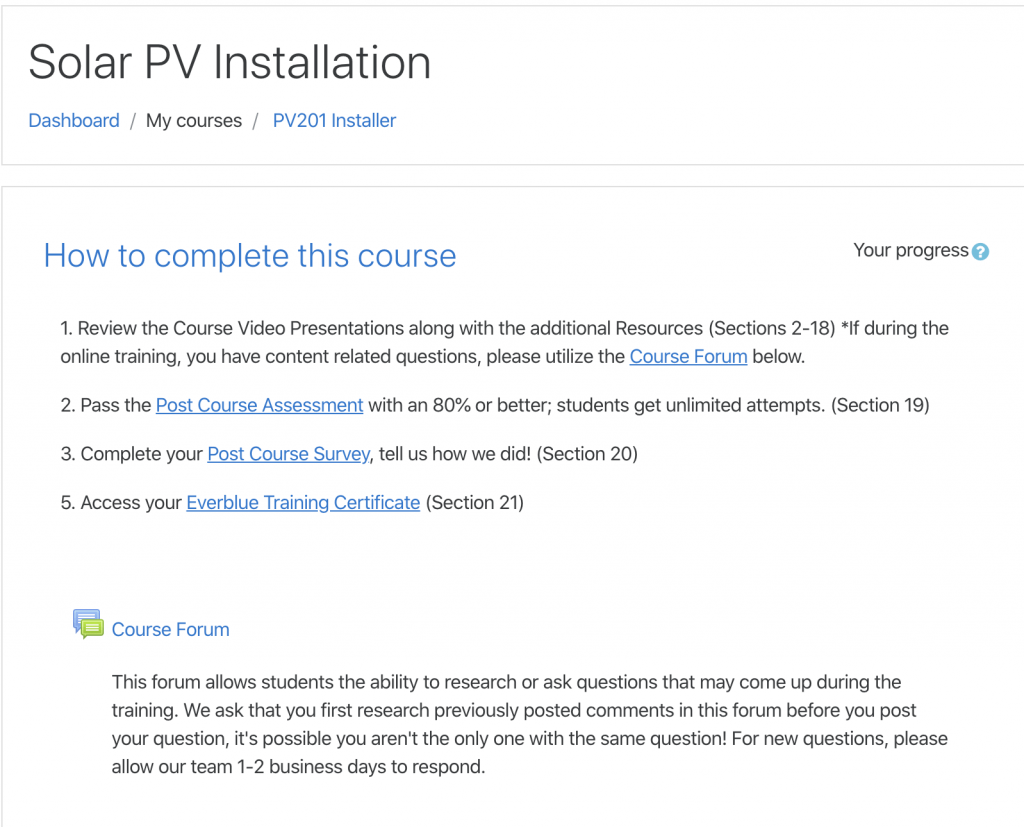 Take Your Solar Training One Module at a Time
Each course is composed of distinct modules that make the experience more digestible. You will complete one module at a time.
Each module shows you how long it is, what the activities included look like, and whether or not that module is completed.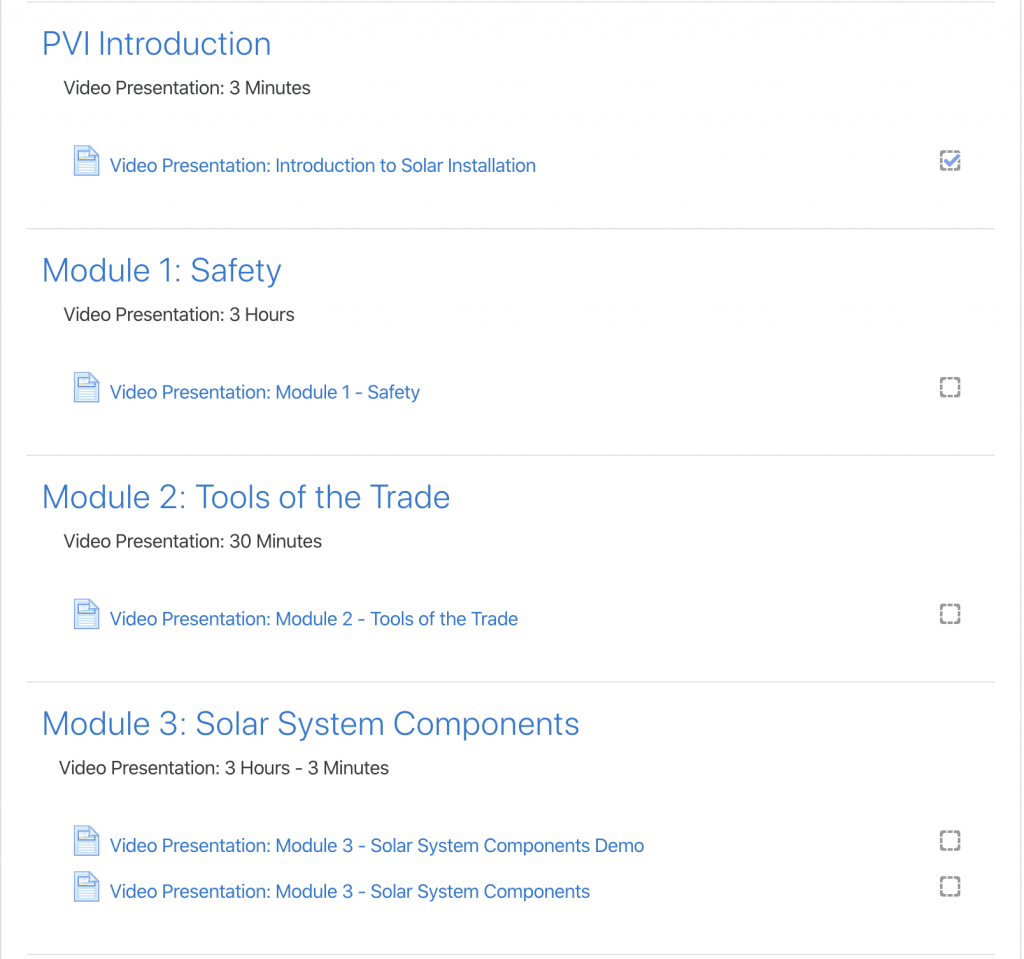 Some modules have practice exercises, quiz questions, documents to review, etc.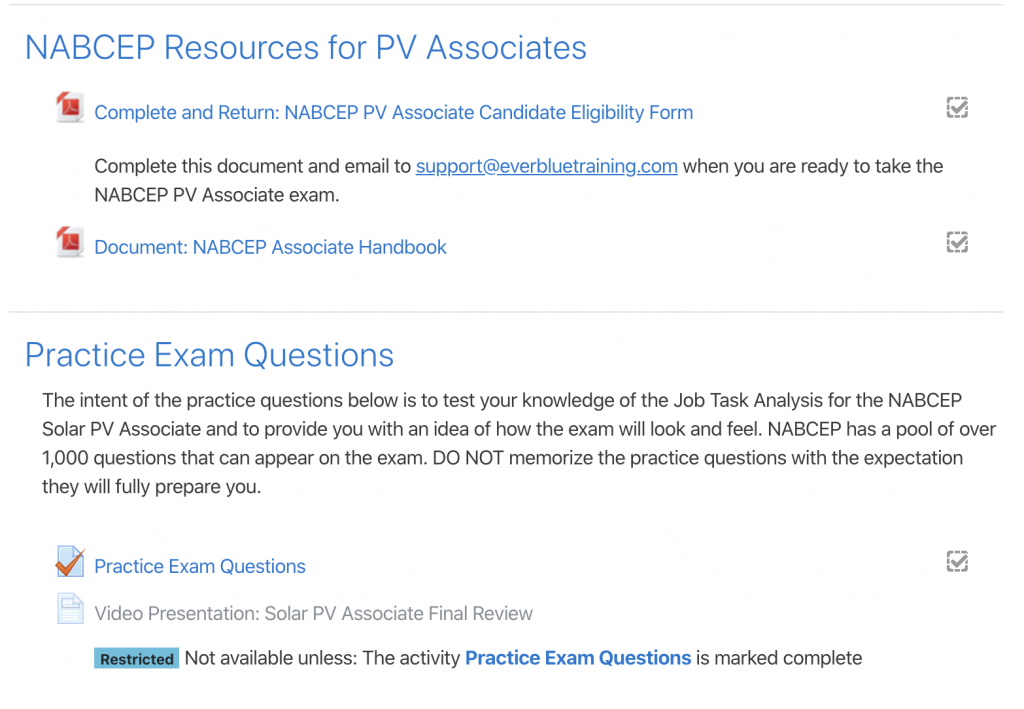 The course clearly lays out what is expected and as students provide feedback, we are constantly tweaking the courses to keep them current and to provide for the best possible experience.
What a Solar PV Installation Module Looks Like
Within each online solar course module is typically a video, practical exercises, and a set of review questions immediately following: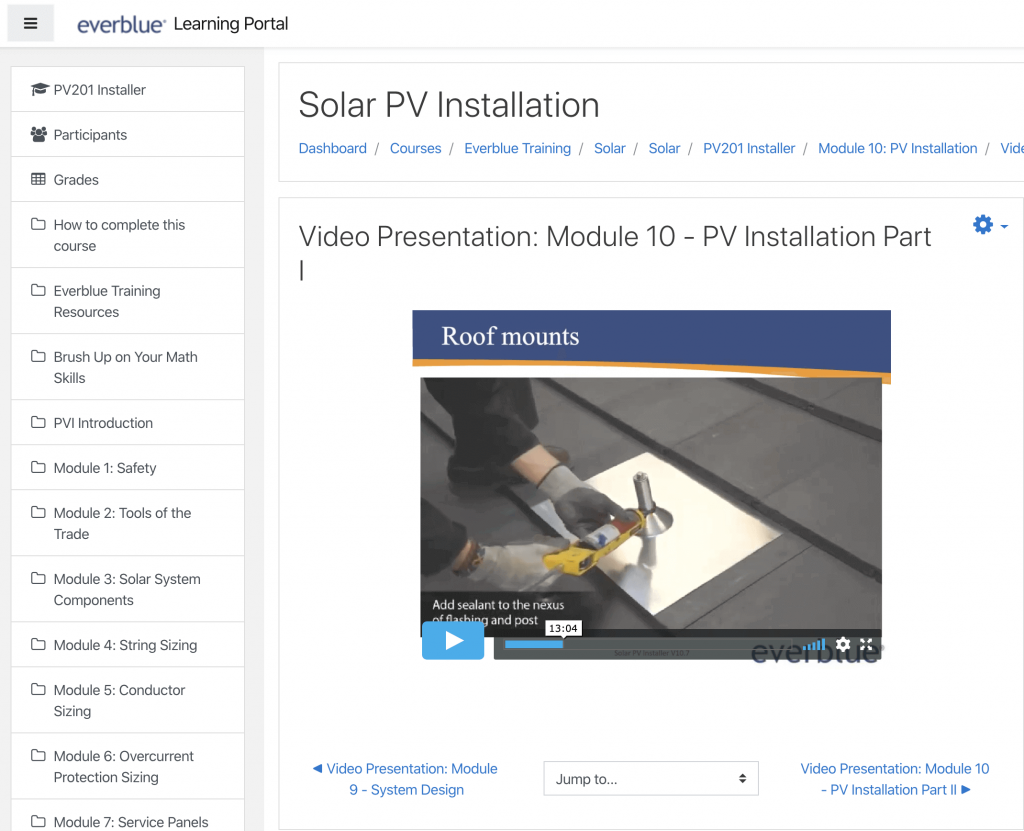 On the left hand side, the course modules are listed out individually. You simply work through each module to complete the course.
How Do I Track My Progress?
Within your online solar course is a progress bar to help you track your completion status.

What If You Need Help?
If you run into trouble or have questions, our team is here to help ensure your success.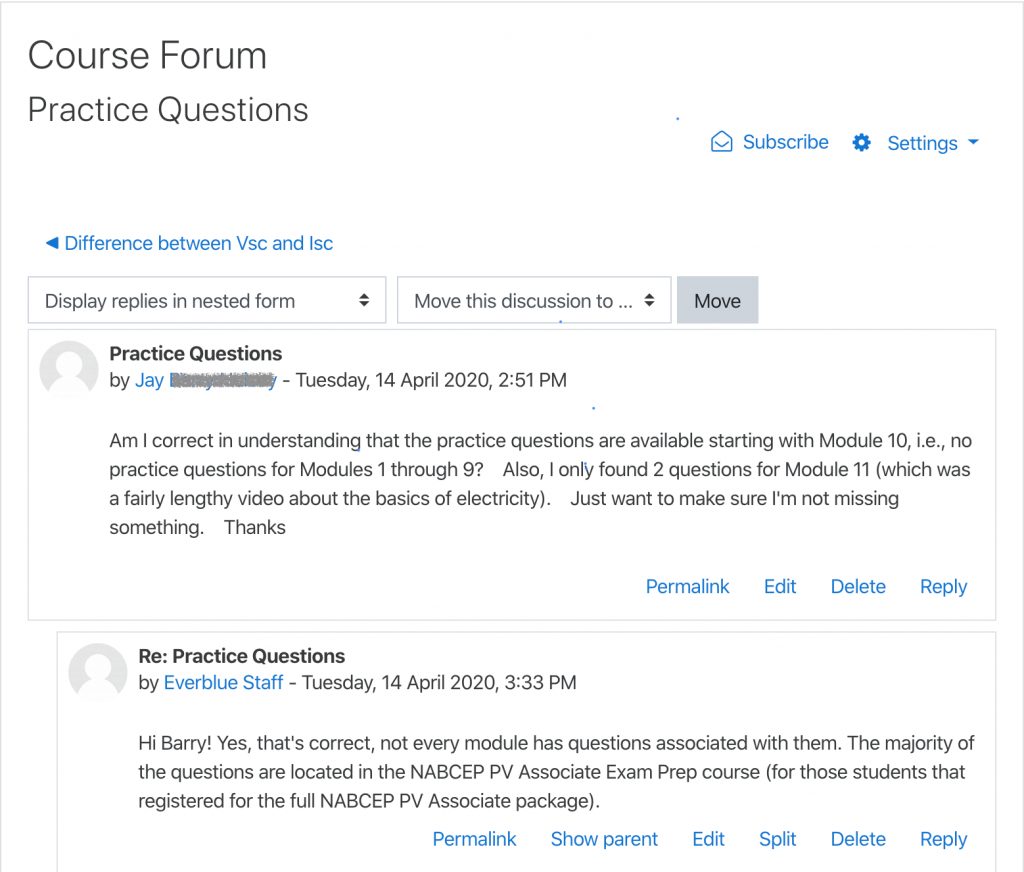 If you have any questions or hesitations, give us a call at (800) 460-2575.