If you're looking to train with an IREC accredited weatherization training center to earn Energy Auditor Certification and participate in the Weatherization Assistance Program and other federally assisted energy efficiency programs, you are in the right place!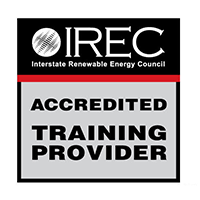 Everblue is an IREC Accredited BPI Test Center headquartered in Charlotte, NC. Don't let our headquarters mislead you: We provide BPI Certification and HEP Energy Auditor courses online and nationally in person, through our open enrollment schedule and through private corporate training.
We've identified a handful of locations throughout the country to pre-schedule training but often work with community action agencies to schedule customized group training at YOUR location and at a time that's convenient for your team. Submit a group training request or call us at (800) 460-2575 for more information!
About Everblue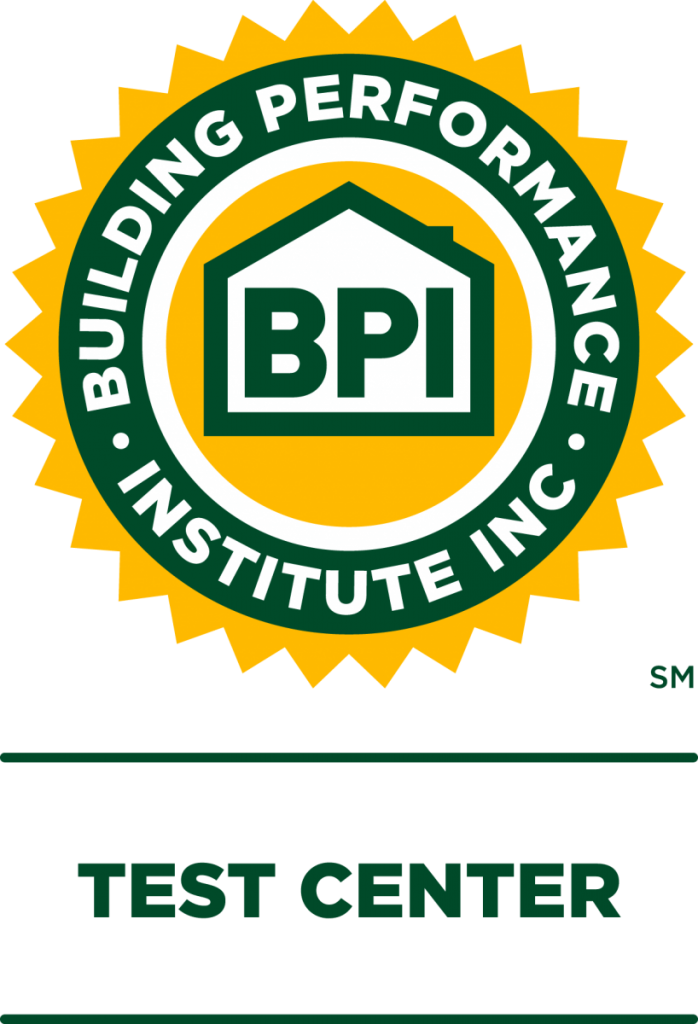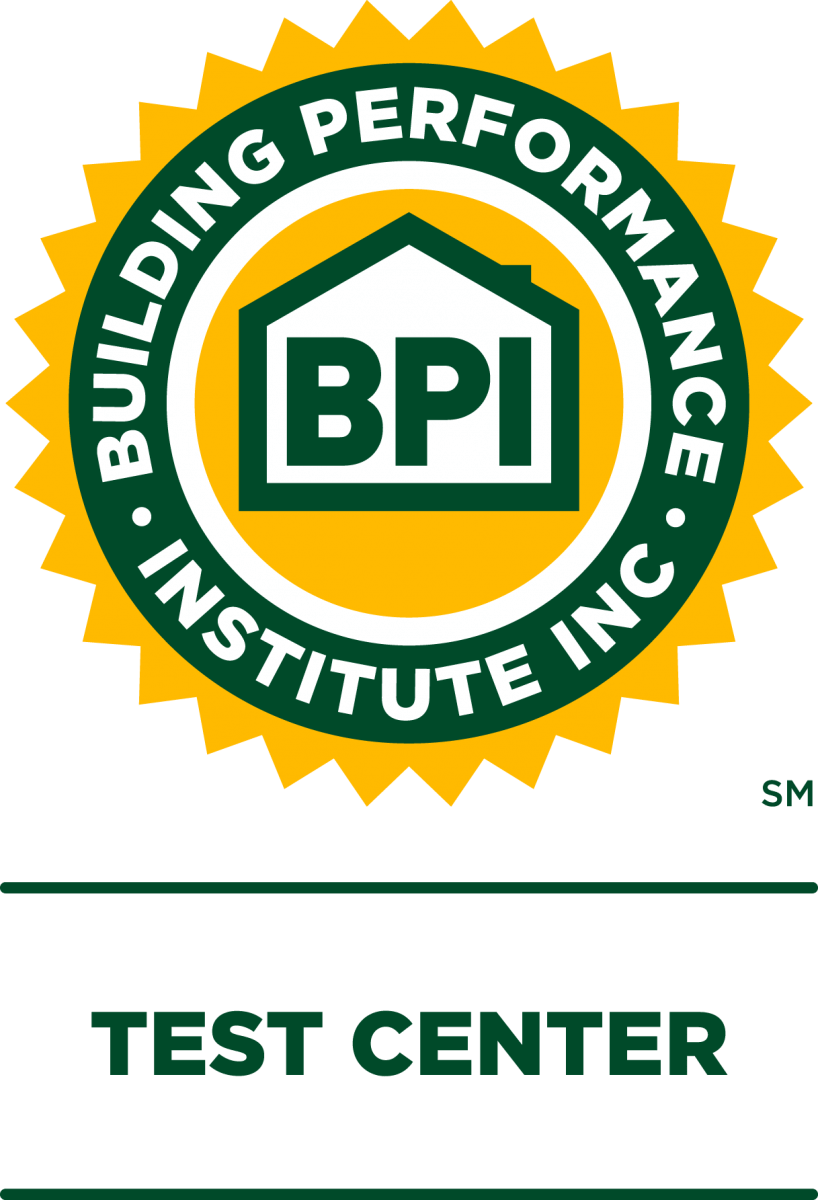 Everblue became a test center with the Building Performance Institute (BPI) over a decade ago. We've trained tens of thousands of weatherization professionals, HVAC contractors, home inspectors, and general contractors to become certified home energy auditors. As a BPI Test Center, we are authorized to not only provide high-quality training but to also administer and proctor the official BPI certification exams as part of our program.
When the Department of Energy (DOE) and National Renewable Energy Laboratory (NREL) developed the Home Energy Professionals (HEP) program roughly 10 years ago, they contracted with the Interstate Renewable Energy Council (IREC) to develop an accreditation for their HEP certifications.
Everblue earned IREC Accreditation for its HEP Energy Auditor & Quality Control Inspector (QCI) trainings in 2014. To this day, Everblue is still 1 of only 22 weatherization training centers in the nation with this accreditation.
Benefits of Training With Everblue
As a BPI Test Center and IREC accredited weatherization training center, Everblue has deep experience working with community action agencies and partnering with state energy offices. We know how fiscal year budgets and government agencies work. Through our partnerships, Everblue ensures a smooth, comprehensive, and impactful delivery of our training courses.
Flexible & Convenient Scheduling – register online or schedule group training near you!
Exams Included – we include the cost of the written and field certification exams in our packages AND administer/proctor the exams during the same in-person session for maximum efficiency.
Energy Auditor, QCI, or Both – we can customize the training to cover exactly what your team needs.
Superior Customer Service – not only are we extremely responsive by phone, email, and live chat, but our mission is your success and satisfaction. Our knowledgeable team will walk you through the prerequisites and make sure that you have everything you need to be successful.
Prerequisite Training – if newer hires need to satisfy the entry-level prerequisite trainings (BPI Building Science Principles, BPI Building Analyst Technician, RESNET HERS Rater, etc), we offer that training too! View all courses
High Pass Rate – we're proud that our experienced instructors and high quality curriculum has led to one of the highest pass rates for the Energy Auditor & QCI exams. We care about your success and will bend over backwards to ensure that your money is well spent and gets you to your goal.
Inside the Weatherization Training Center
Everblue's weatherization training center locations incorporate the following features:
Capable to supporting blower door setup, measurement, and diagnostics
Accessible attic with at least some form of attic ventilation (gable, soffit, ridge, etc.)
Refrigerator, dishwasher, or dehumidifier with accessible manufacturer's data plate
At least one fossil fuel burning appliance used for space heating (e.g. gas, propane oil, etc.)
At least one atmospherically vented combustion appliance
A ducted distribution system
Gas Domestic Hot Water (DHW)
Gas line (natural gas or propane)
Forced Air Furnace
Vented clothes dryer
Bathroom exhaust fan
At least one exterior door
At least one window
Gas range
As a BPI Test Center, Everblue provides all energy auditing equipment for hands-on training and exams. This includes the blower door, manometer, duct blaster, CO analyzer, gas leak detection meter, smoke stick, pressure pan, and combustion analyzer.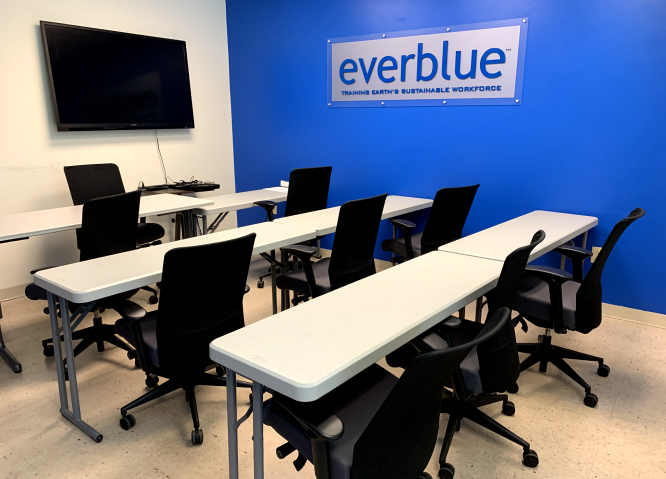 Ready to earn your Energy Auditor or QCI Certification? Call 800-460-2575 or request a group training session now!