We receive a lot of inquiries from veterans and active duty military about whether their G.I. Bill will cover any of their LEED expenses or if there's a LEED exam military discount. The good news is that the U.S. Department of Veterans Affairs (VA) will reimburse the cost of the LEED Green Associate and LEED AP credential exams for U.S. military veterans, eligible dependents, and reservists. Candidates can seek up to $2,000 in reimbursement.
The VA will cover 100% of test fees per attempt, whether or not you pass the exam. And the agreement is retroactive, so any veteran who took a LEED exam after December 3, 2008 is eligible to have their exam fee expenses reimbursed!
The U.S. Green Building Council partnered with the VA in 2009 to ensure that all LEED professional exams were approved for coverage under the G.I. Bill. As a veteran-founded company, we're so pleased that there is a LEED exam military discount. Green building is a great career transition for our military veterans.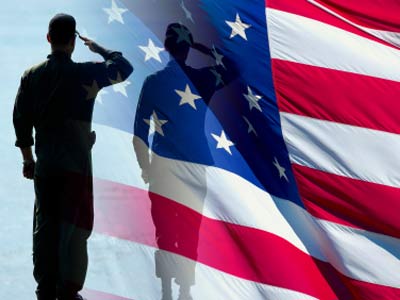 We want to say a big thank you to all military today and every day. Members of the military always receive a 10% discount on training with Everblue, whether it's LEED, BPI, RESNET, Solar, or any other course we offer. Call (800) 460-2575 to learn more and redeem. 
Veterans Day is very special for us and brings us back to our roots. Our founders were deployed several times, and their deployments made them realize that America has a broken energy policy. Wanting to help fix the problem when they left active duty, they decided to start Everblue in order to educate and train individuals about energy efficiency, renewable energy, and sustainability.
We believe that service veterans have the skills to build a world-class energy industry, and we are working to prepare our veterans for careers with a future.