First, let's understand what is meant by "solar installer requirements." Solar installations are commonly regulated at the state, county, and utility levels. As with many professional occupations, such as architecture and engineering, solar installers may need to be licensed in the state in which they are providing their services. Thus, we have to explore the Utah solar installer requirements, meaning what's required in Utah to work as a solar installer.
If you want to begin learning about solar energy, visit our Introduction to Solar series.
Professional licensure is usually justified to regulate an activity whereby incompetent execution would be a threat to the public. Licensure is similar to professional certification, and sometimes goes hand-in-hand; however, solar certification is a marketable quality for employment and generally not a legal requirement for practicing the profession.
Some states, such as Utah, have adopted licensing and certification requirements for installing solar photovoltaic (PV) systems.
Utah Solar Installer Requirements include:
Being a licensed contractor with a classification in solar PV or electrical
Completing a 30-hour pre-license course
Having a minimum of two years of experience
Possessing a NABCEP Solar PV Certification
Utah's Division of Occupational and Professional Licensing (DOPL) is the authoritative body for issuing and renewing occupational licenses. Their website contains the most up-to-date information, including qualifications and contractor applications.
The DOPL issues licenses in approximately 60 categories of licensure, ranging from architects and engineers to contractors, handymen, inspectors, electricians, and plumbers. The most common trades that pursue solar PV installations are electricians, general contractors, roofers, and plumbers.
Any one of the following licenses is required for those interested in becoming a Utah solar installer:
S202 (Solar PV)
S200 (Electrical Contractor)
S201 (Residential Electrical Contractor)
Specifically, the S202 – Solar PV Contractor License is for fabrication, construction, installation, and repair of photovoltaic cell panels and related components including battery storage systems, distribution panels, switch gear, electrical wires, inverters, and other electrical apparatus for solar photovoltaic systems.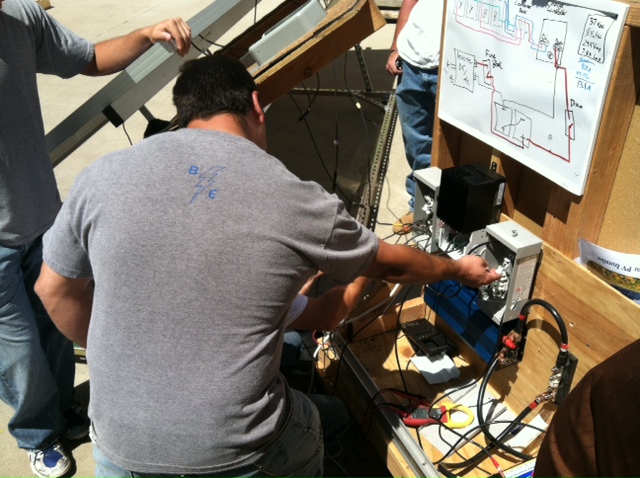 The DOPL website features two applications for becoming a Utah solar installer. One application is for existing contractors who want to add the S202 classification to their license. The other is for newer professionals who want to apply for an S202 license. In both cases, the application requires that the candidate include his or her NABCEP Certificate Number.
Interestingly, the application indicates that there is no trade exam required for S202. The DOPL must not be counting the actual NABCEP Certification exam in that assessment. Perhaps this is because the NABCEP exam is not administered by DOPL. NABCEP, or the North American Board of Certified Energy Practitioners, is a third-party standards board for solar and renewable energy; all candidates must take their NABCEP Solar PV Installation Professional exam through NABCEP's partner, Scantron (formerly called Castle Worldwide).
Solar Installations in Utah
The Solar Energy Industries Association (SEIA) is the leading non-profit organization for solar energy research and industry development. SEIA publishes quarterly reports on the state of the solar industry, with coverage on a national scale down to state-specific successes and facts.
SEIA reported that solar employment grew 12 times faster than the overall U.S. economy in 2015, and many of Utah's solar installations took shape as 1 kW-1.5 mW installations on homes and businesses to offset their load. The SEIA website showcases even more facts about the Utah solar industry.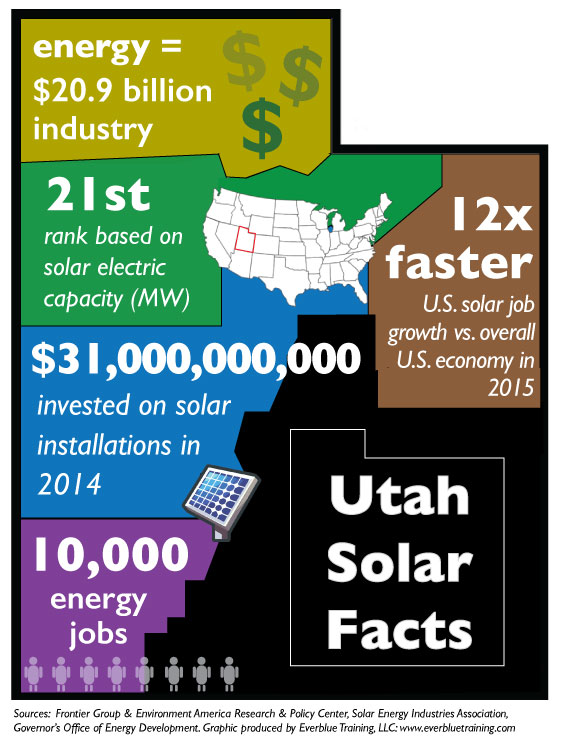 Utah's energy portfolio includes coal, petroleum, natural gas, and other fossil fuels; uranium and other unconventional fuels; hydroelectric, geothermal, solar, wind, and biomass renewable resources; as well as energy efficiency. Diversifying and expanding Utah's energy production and generation will not only provide jobs and revenue but will help maintain the stable and low energy prices that fuel the broader business and industrial sectors.
Energy is a $20.9 billion industry in Utah, generating $656 million in state and local revenues. There are more than 10,000 direct energy jobs in the state. Employment directly related to energy produces a rate almost twice that of other jobs in the state.
What's Driving Solar Installations in Utah?
Utah's state energy policy, as well as the governor's 10-year strategic energy plan, include a targeted, yet modest plan for advancing energy development in Utah. The funding and incentive programs include:
Financing and loans
State incentives
Utility incentives
Federal incentives
Learn more now about about Utah solar financing and incentive programs.
How to Become a Solar Installer in Utah
As we've discussed, licensure is required in most states, but requirements vary by region. It appears as though the licensing and certification requirements to become a solar installer in Utah extend to the entire state. Southwest Utah and its 300+ days of sun is definitely a great place to become a solar PV contractor. Falling costs for panels and a set of tax credits in place have had many companies offering low-interest financing and leasing programs for the region's curious and interested residents.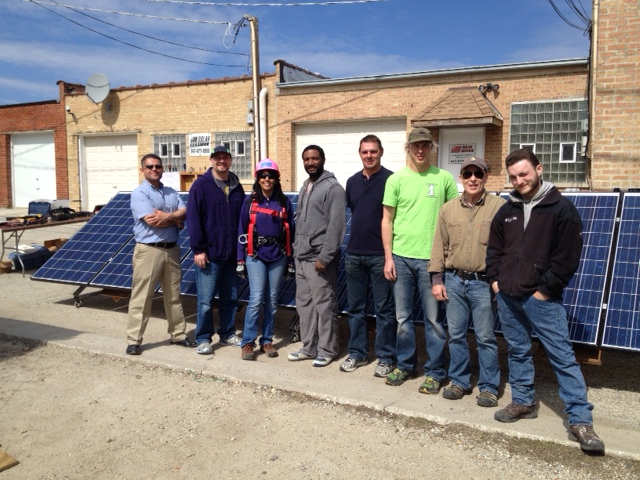 So, if we had to break this down into steps, our recommendation for joining this industry would look like this:
Step 1: Enroll in a solar training course, such as our NABCEP PV Installation Professional course. This program provides 106 hours of education, covering topics such as AC-to-DC power, grid-tied and off-grid solar installations, inverters, battery backups, and more!
Step 2: Gain work experience. Not only is this a Utah DOPL requirement, but it is also an eligibility requirement to sit for the NABCEP PV Installation Professional Certification exam. Candidates must complete solar installations totaling at least 6 Project Credits.
Step 3: It may be required to pass the NABCEP PV Associate Exam before pursuing the advanced NABCEP PV Installation Professional Exam. To sit for the advanced exam, a candidate must meet the exam application deadline, pay a $500 exam fee directly to NABCEP, and schedule to sit for the exam at a Scantron testing center.
Step 4: Complete the DOPL application for the S202 license to install solar panels in Utah. There may be a fee associated. The fee appears to range from $55-$110 for existing contractors looking to upgrade to S202.
For more information about solar installation requirements in Utah, please email us at [email protected].