While millennials may have a bad rap for their supposed sense of entitlement and obsession with success, the latest generation to take the workforce by storm also has a few redeeming qualities. With a strong emphasis on preserving the environment and creating a sustainable world, millennials are enthusiastic about their eco-friendly status. In fact, experts estimate that this environmentally conscious generation will comprise 75% of the workforce by 2025 and will change the way we do business forever. If you're an eco-enthusiastic millennial looking for a job that can make a difference, check out our top picks for some of the most unique green careers around.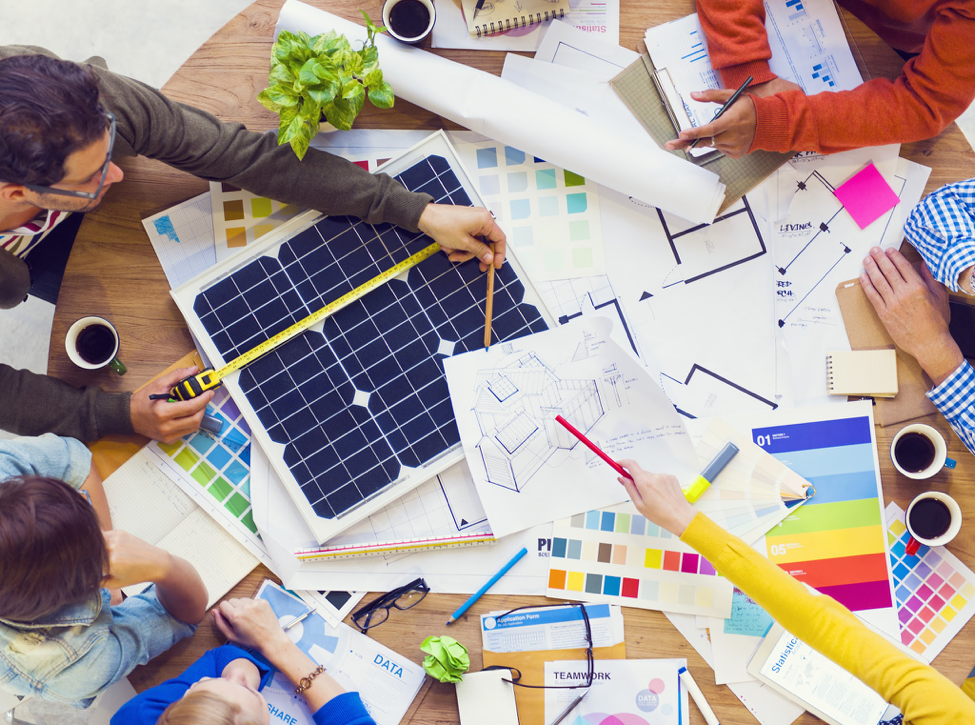 Solar Engineer
If you're serious about your STEM skills and have a background in mechanical or electrical engineering, a career as a solar engineer or installer may be for you. Solar energy is still steadily on the rise, with the Bureau of Labor Statistics estimating that the job growth rate for solar installers will increase by around 24% between 2012 and 2022. You can find specific training requirements and career expectations for solar engineers from Environmental Science, but a Bachelor's degree in Engineering and an optional MBA in Sustainability and Compliance or similar specific solar training will easily land you a job in this renewable energy field. A solar photovoltaics design engineer works largely from an office setting but needs to be able to manage and liaise with both clients and installation professionals while helping to design, produce, and implement solar PV systems for both residential and commercial building projects of varying sizes. Solar engineers must have creative minds with innovative ideas about technology, as well as a solid business acumen.
Green Architect
Contrary to popular belief, focusing on the arts in school does not make you unemployable. In fact, a career as an architect (where design and artistic skill are essential parts of the job) is one of the most lucrative in the U.S. construction industry today. The median wage for architects in 2016 was $76,930, according to the Bureau of Labor Statistics. Green architects are even more sought after in this increasingly eco-conscious climate because professionals have realized that building design has an impact on the carbon footprint of a home. As a green architect, you will have to consider passive design elements (such as heating and cooling based on the building's position and shade versus sun or wind) during the design process in order to make a building as sustainable as possible. Consult with engineers and green construction professionals during the building process to help ensure that certain green requirements are met—including the use of energy-efficient windows, sustainable wood, and locally sourced materials—in addition to following your design specifications. A strong knowledge of CAD software and other technology is essential for designing and constructing models, so brush up on your certifications before applying.
Arborist
Outdoorsy millennials with a lust for adventure will eventually need to settle down with some kind of job, but it doesn't necessarily mean that you have to give up on your adventurous side. The International Society of Arboriculture (ISA for short) pitches the career of an arborist as a public service job wherein a love for the outdoors and thrill-seeking are essential. Arborists can work in commercial, utility, or municipal settings and be employed by local parks and recreation departments or botanic gardens, or they can even start from scratch with their own business. As far as green careers training and certifications are concerned, ISA certification is one of the top goals and offers specialization for tree workers, bilingual arborists, municipal workers, those operating aerial lifts, and more. Thrills aside, choosing a career as an arborist is a great option because many forward-thinking eco-cities are increasing local green spaces in an effort to help the environment and counteract carbon emissions, so jobs in this field will be easy to find wherever you go.
LEED Energy Specialist
Millennials who want to take their environmental appreciation to a national level will be excited to know that there are currently jobs available at the headquarters of the U.S. Green Building Council (USGBC) for LEED energy specialists in Washington, D.C. This particular post requires project management for a variety of Leadership in Energy and Environmental Design (LEED) projects, as well as liaising between the USGBC and other environmental bodies throughout the country. But fear not, because other similar LEED-related jobs will also involve the certification, design, and building of sustainable buildings of all shapes and sizes. Generally speaking, LEED certification is awarded to a new building project with a particularly high environmental performance, including low water and energy consumption and decreased carbon emissions. If you're passionate about helping to reduce carbon emissions and you have relevant qualifications in engineering or related degrees, you can look into acquiring your own LEED professional credentials and applying for green careers like these.
Green Roof Installer
When outdoorsy interests and construction skills come together, a green roof installer is born. If you're considering a career in construction but want to do something different, green roof installation is an option that can help you harness both sustainability and building at the same time. The experts at Modernize Solar have seen an immense increase in interest for green or living roofs (or walls, in some cases) that can make a building more sustainable in a number of ways:
by providing better insulation
providing a natural source for water, and
increasing energy efficiency by lowering energy consumption throughout a building
Green roofers must have a love for botany and understand how it can be best implemented in home design. These kinds of roof installations are highly technical and require specific steps for successful completion (including waterproofing layers, irrigation, and appropriate vegetation), so attention to detail is key. If this kind of job piques your curiosity, you can find out more from Green Roofs for Healthy Cities (GRHC), North America's provider of Green Roof Professional training.
If you're looking to expand your knowledge of sustainability and green careers, call us at (800) 460-2575 to discuss your career goals, and we'll help guide you to the appropriate training course!
By Kaitlin Krull at Modernize