In mid-July 2017, city commissioners passed South Miami solar legislation that requires solar panels on new single-family residences, townhouses, and multi-story buildings. Despite some mixed feelings in the community, the vote came as a 4-to-1 majority opinion. As a result, South Miami became the first city in the United States (outside of select California cities) to pass such legislation.
Starting September 18, new homes in South Miami, Florida will be required to have solar panels.
The Miami solar legislation affects:
New homes – 2.75 kW for every 1,000 sqft of usable roof space with adequate sunshine
Existing homes – if the owners increase the square footage by 75% or more
Solar Legislation in Florida
Ironically, the Solar Energy Industries Association (SEIA) identified a strange dichotomy with regard to the Sunshine State's solar policies.
In the most recent survey, Florida ranked 3rd in the nation for rooftop solar potential but also ranked 12th for cumulative solar capacity installed. At the time, Florida's solar policies – or lack thereof – prevented the state from achieving its potential.
As a state, Florida does not have a renewable portfolio standard and does not allow power purchase agreements – policies that have helped other states succeed with solar.
It'll be interesting to see if the South Miami solar legislation (a) affects the state's overall rankings and (b) influences other cities in the state to follow suit.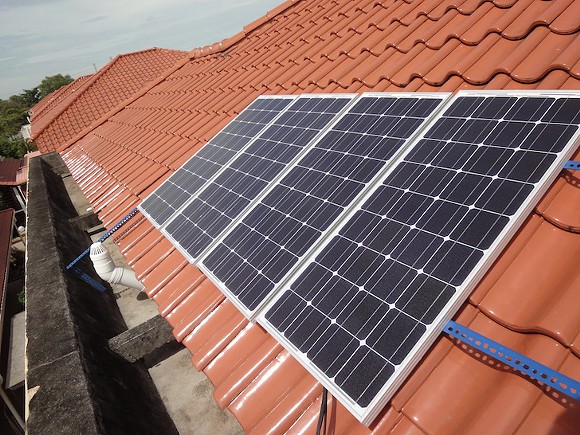 Solar Job Outlook
SEIA also identified that 8,260 solar jobs currently exist in Florida, ranking the state 5th in 2016. There are 492 solar companies in the state, comprised of 69 manufacturers, 261 installers or developers, and 153 uncategorized. With the new solar legislation going into effect in September, we can anticipate that solar installation work will certainly be on the rise, and as a result, these solar companies may be looking to hire more solar installers to meet the demand.
Financial Incentive for Businesses: To further encourage solar jobs, Miami-Dade County created a financial incentive for new or expanding companies in select industries to relocate to the area. To be eligible, a company must create at least 10 new jobs with salaries equal to or exceeding 100% of the state annual average wage and make a capital improvement of at least $3 million. Miami-Dade County will provide a qualifying company with a property tax credit up to 1.7% of total real property capital investment or 1.15% of the tangible personal property capital investment. Incentives will be paid over a six-year time period. For more information, see the DSIRE website.
How to Become a Solar Installer in Miami
Florida has licensing requirements for all solar contractors. The state license is required for anyone who installs, alters, repairs, maintains, relocates, or replaces any type of solar thermal or PV systems. Individuals employed by the contractor are not required to be licensed.
The Florida Legislature and the Construction Industry Licensing Board have established the scope of work for solar contractors. There are two solar contractor categories available:
Certified Solar Contractor (CV) and Residential Solar Water
Heating Specialty Contractor (CW)
The CV license scope of work covers residential and commercial solar water heating, solar pool heating, and photovoltaic (solar electric systems). The CV license holder is exempt from subcontracting certain roofing, plumbing, and electrical work on residential installations. Electrical contractors (EC) are also authorized to install PV systems but may be required to subcontract roofing work if the local building department so requires.
The CW license scope of work is limited to solar water heating and solar pool heating systems on residences only. The CW license holder is not authorized to install photovoltaic systems and is not authorized to install solar water heating or pool heating systems on commercial buildings. Since the CW license does not have these tasks included in its scope of work, a CW license holder may not subcontract the work to an authorized license holder (such as an electrical contractor or CV solar contractor). Plumbing contractors (CF) are also authorized to install solar water and pool heaters but may be required to subcontract roofing and electrical work if the local building department so requires. Plumbing contractors are not authorized to install PV systems.
To qualify for a license, installers must have:
Four years of experience, which may include both installation and education
At least one year of experience in a supervisory role
According to the IREC Solar Licensing Database, contractors may substitute up to 3 years of college credit hours for experience.
An individual must also complete testing:
Pass a Trade exam (PV or thermal)
Pass a Business and Financial Management exam
Financial Incentive for Installers/Businesses: The Florida Legislature established a solar rebate program for residential and commercial solar water heaters, solar electric (PV) systems, and residential solar pool heaters. A contractor with a CW or CV license must install a solar water or pool heater, while a CV license holder (or electrical contractor) must install a photovoltaic system. Systems not installed by these contractors will not be eligible for rebates.
For more information about becoming a solar installer, visit our Solar Overview series.
Photo via Marufish/Flickr