In a previous post, we discussed how some states are taking measures to support home energy efficiency and the RESNET HERS Index by adopting the Energy Rating Index compliance path from the 2015 International Energy Conservation Code (IECC). The latest state measure is the SC Energy Rating Index.
Oftentimes, these states have outright replaced their existing energy code with the 2015 version, thereby inheriting the newest guidelines, like the ERI path.
If you're not caught up on this topic, check out these related posts:
In a somewhat unique situation, South Carolina has come forward with adopting the Energy Rating Index compliance path but NOT adopting the full 2015 IECC. South Carolina uses the 2009 IECC and has simply amended it to include the ERI compliance option. The South Carolina State Legislature's passage of H. 5190 amends the required Energy Rating Index score target to be 65 or less.
In South Carolina in 2015, there were 6,478 homes HERS rated and issued a HERS Index Score. The average HERS score of homes rated in the state was 69.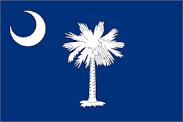 South Carolina's action can serve as a model to other states that wish to incorporate the Energy Rating Index but are not ready to move to the 2015 IECC.
Only 11 states have incorporated the ERI compliance path into their energy code, so this leaves a large opportunity for other states to follow suit. In fact, the majority of U.S. states use the 2009 IECC, like South Carolina, so hopefully their legislatures are watching.
BPI vs. RESNET in South Carolina
Many home performance professionals are motivated to earn a BPI Certification or RESNET HERS Rater Certification in order to meet their local energy code, i.e. get certified to do blower door and duct leakage testing.
Generally speaking, it seems logical that professionals working in states with the 2015 IECC or the Energy Rating Index compliance path seek RESNET HERS Rater Certification. The ERI compliance path relies on knowledge of the Home Energy Rating System (HERS).
Furthermore, RESNET and the International Code Council (ICC) have partnered to provide opportunities for RESNET HERS Raters to become ICC Certified Energy Code Inspectors. In other words, who better to inspect homes and validate that they meet 2015 IECC guidelines than someone who has a RESNET HERS Rater background?
To learn more about how southern Code Officials can approach the SC Energy Rating Index, check out this webinar from ICC and RESNET.