How to Become a Solar Contractor
Commercial and residential solar is growing exponentially in locations across the country, leaving states to play catch-up as far as rolling out contractor requirements and qualifications.
More and more jurisdictions have started to define what it means to be a practicing solar installation professional, however the definitions vary by state - and often county to county.
What's often confused are the terms solar license and solar certification - and which is required? Learn more below.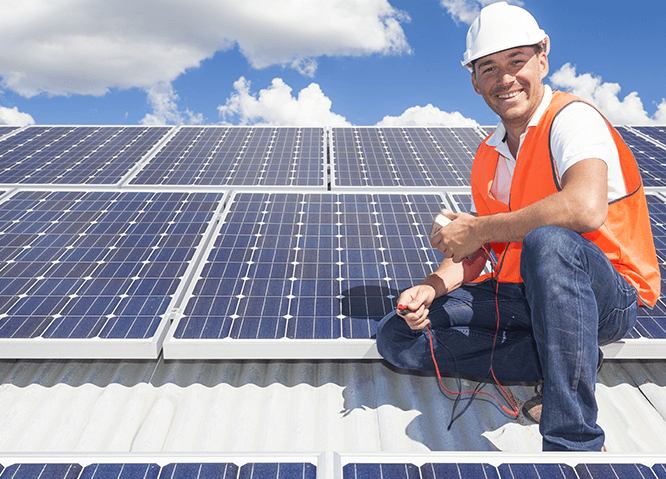 Getting Started in the Solar Industry
First, you need to understand the difference between a solar license and a solar certification.
Certification
awarded by a trade organization, such as NABCEP, that upholds best practices for solar professionals
typically not required by the state (voluntary)
shows compliance of accepted solar processes
must pass a third-party certification exam
recognized internationally & transferrable across states
HOW SOLAR LICENSING WORKS
Common Pathways for Working in Solar
There are three basic approaches for states to regulate solar installations, either through licensure or certification.
1. No specific solar license

Must be a licensed electrician (to install solar panels) or a licensed plumber (to install solar thermal)

Down side: Electricians and plumbers with no experience in solar can complete installations, while installers with years of solar experience are barred from the trade. This option can be a barrier to entry-level contractors who want to install solar but are not licensed as an electrician or plumber.

As a general rule, if a state does not have specific licensing requirements for solar installers, then it would fall back to general licensing requirements that would apply to all electrical work.

When you build a Solar Training Bundle, you can customize your solar education and gain the skills you need to work in the field. Start now!
2. Criteria for utility incentive programs

Requires a solar installer to achieve professional certification as proof of their knowledge and skills

Plus side: This approach opens a career pathway for individuals who want to become solar installers but are not licensed tradespeople. The North American Board of Certified Energy Practitioners (NABCEP) worked with industry experts to create a "Job Task Analysis" that defines the knowledge and skills for a solar installation professional. After passing the NABCEP exam and earning the certification, an individual can effectively advertise their expertise in the solar industry. Learn more about NABCEP Certification.
3. Specific solar license

When states identify specific requirements for a contractor to earn a license specializing in solar

These licenses may be sub-classifications of an electrical or plumbing license and are typically defined to limit the scope of work to direct solar installations and maintenance tasks
What's Required in My State?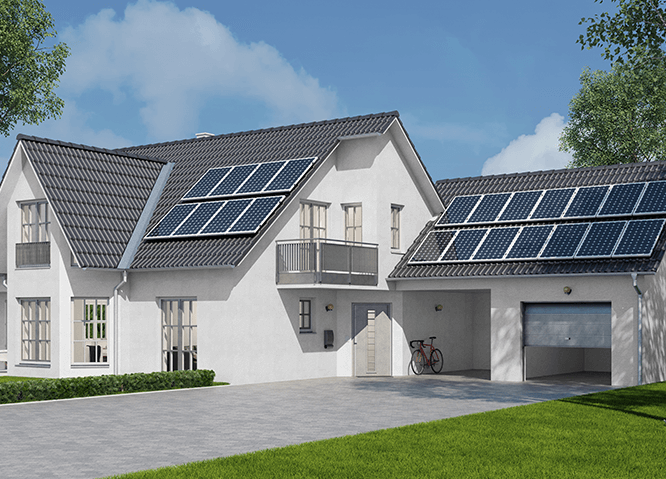 With how fast solar is growing, states haven't yet developed a standardized process for ushering in new solar professionals. The requirements vary by state, and sometimes county by county.
For example, a solar contractor in...
State A may need an electrician's license
State B may need an electrician's license with a specialty license in solar
State C may need a general contractor's license
State D may not need a license but may need a NABCEP Certification
State E may need a NABCEP Certification to qualify for the license
The best way to find out what's required in your area is to call your local utility or building department.
NEXT STEPS
Sign Up for Solar Training
Regardless of whether you need a solar license or a solar certification, you'll need to complete basic solar training in order to understand the tasks and responsibilities of being a solar contractor.
Still have questions about Solar? Check out our
Solar FAQs
.