New to Solar? Start Here!
by Chris Boggiano
Solar Training Instructor
WHY GO SOLAR?
Solar Energy is the Future
Solar has generated a $17 billion investment in the U.S. economy - and over 242,000 jobs!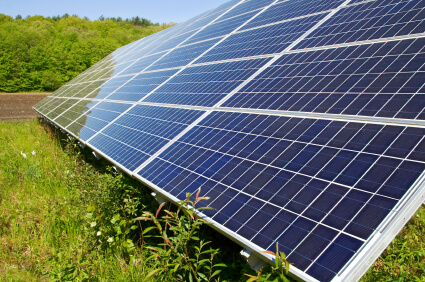 Now is the best time to update & modernize your skill set.
In the last 10 years, solar has experienced an average annual growth rate of 50%, resulting in jobs at more than 10,000 companies in every U.S. state
Between state legislation requiring solar panels on every home and general homeowner interest in saving money on their energy bills, solar continues to grow and is a strong choice for your career.
WHAT IS THE SOLAR JOBS OUTLOOK?
Solar PV Contractors are one of the fastest growing occupations.
Employment will grow 63% from 2018 to 2028, much faster than the average for all occupations.
Solar jobs are growing 12 times faster than the overall economy.
With the media attention about global climate change and the rising cost of utilities, solar energy has become the most popular industry for electrical contractors, millennials, career-changers, and more.
Start training today to ensure you have the most up-to-date knowledge!
WHAT TYPES OF SOLAR JOBS ARE THERE?
Unlimited Job Possibilities in the Solar Industry
Become a solar PV contractor and specialize in solar installation, design & sales.
Get started in the solar industry with NO experience.
All backgrounds welcome. We'll teach you everything you need to know.
When you're finished with Everblue solar training, you'll have the knowledge and skills to earn a high-paying solar job - or start your own solar business!
We guarantee your success in the solar industry.
WHICH SKILLS MATTER MOST?
All You Need is a Passion for Learning
We'll give you all the tools you need to be successful.
WHAT SOLAR CLASSES DO I NEED?
Become an Expert with Everblue Solar Training
With 100+ hours of solar training content available, you'll definitely become an expert.
Gain credibility in the solar industry with our accredited solar training.
Our top-notch curriculum covers every aspect of solar installation, design, sales, and safety.
Potential employers will be blown away by your level of knowledge. You'll easily gain an advantage over other jobseekers.
Become the best version of yourself. Become a solar contractor.
HOW DO I START?
Register for Everblue's PV101 Solar Class
PV101 provides the foundational knowledge for anyone interested in solar.