When it comes to the home improvement industry, the best way to evaluate a new career is to look at demand. If you're even remotely following construction-related news, you've probably witnessed the explosive growth that the industry has seen with solar panel installations. And utilities are getting in on the action with their solar rebate programs.
The Solar Energy Industries Association (SEIA) reported the first quarter of 2015 saw 135,000 solar installations, with a new solar project installed every 2 minutes!
If you want to begin learning about solar energy, visit our Introduction to Solar series.
There are a number of reasons why solar energy is booming:
Takes us away from dependence on foreign oil
Leads to lower energy bills
Can boost your home's property value
Provides better health, due to cleaner air, water, and soil
Reduces greenhouse gas emissions
Creates a stronger economy through the creation of green jobs
In addition to these benefits, homeowners are now seeing solar as an affordable and realistic option. With the cost of solar panels dropping each year, the opportunity to "go solar" is more viable than ever for the average consumer. Moreover, solar incentive programs supported by local utility companies and government entities have also encouraged the growth of solar photovoltaic (PV) installations.
Finding Work as a Solar PV Installer: Solar Rebate Programs
Solar rebate programs offer cash rewards to qualified individuals who add solar to their homes and/or businesses. This type of incentive is the icing on the cake for consumers interested in solar. Not only will they reap the aforementioned benefits of adding solar, but they also receive cash for doing it!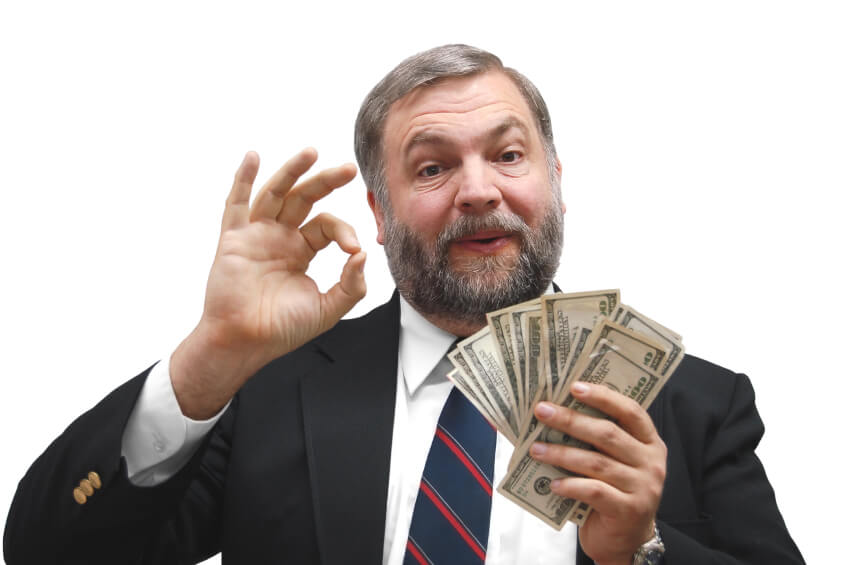 Another way of saying "look at demand" is to say "go where the money is." Historically speaking, when government programs invest money in expanding a particular sector, this usually means job creation. These solar rebate programs exist because money is being pumped into them. Consumers want to receive this money, so they participate in a solar rebate program. On the flip side of things, these programs enable solar installers to gain new clients and new business. It's a match made in heaven. If you are a solar installer, or thinking about becoming one, see what rebate programs are available in your area. These will be great opportunities for you to join the solar workforce.
Solar rebate programs are available in many locations across the country. The best resource to find these kinds of incentive programs is the DSIRE database, which is operated by the NC Clean Energy Technology Center. DSIRE is the most comprehensive source of information on incentives and policies that support renewable energy and energy efficiency in the United States. Simply choose your state to see what's available! There is also a sophisticated filtering option that allows you to select information by date, category, program type, coverage area, etc.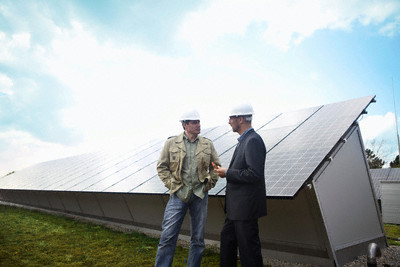 Oftentimes, with these programs, there are eligibility requirements for the type of person doing the installation. What some people tend to forget about solar PV installations is the fact that these professionals are largely doing electrical work. This means that there are safety considerations at hand. It's important that a solar installer be knowledgeable, experienced, and competent. This is why several of the solar rebate programs require NABCEP Certification as an eligibility requirement for installers.
What is NABCEP Certification?
NABCEP stands for North American Board of Certified Energy Practitioners. NABCEP is a non-profit organization that created technical and knowledge-based standards for solar professionals. The NABCEP standards are the basis for the NABCEP Certification exams.

NABCEP Certification demonstrates superior knowledge and experience working on solar PV systems. Earning a NABCEP Certification can be a lengthy process. There are eligibility requirements even before you sit for the NABCEP exam. Those requirements often include training, hands-on field experience, and/or passing an exam.
Because of the enhanced credibility it adds, NABCEP Certification may be required to participate in a solar rebate program. After browsing the DSIRE database, I came across four popular programs that require NABCEP Certification. Continue below…
---
Maryland
Maryland's Residential Clean Energy Grant Program, administered by the Maryland Energy Administration (MEA), provides financial incentives to homeowners who install solar water-heating, solar-electric (PV), and geothermal heating and cooling systems. Learn more here.
Solar PV Installer Requirements: Contractors working on solar PV projects must hold a NABCEP PV Installation Professional Certification.
---
New York
The New York State Energy Research and Development Authority (NYSERDA) through NY Sun Incentive Program (PON 2112) provides cash incentives for the installation of approved, grid-connected photovoltaic (PV) systems. The program offers cash incentives for residential solar systems that are 25 kW or less and for non-residential systems that are 200 kW or less. Learn more here.
Participating utility companies include:
Central Hudson Gas & Electric Corp
Consolidated Edison Co-NY Inc
Long Island Power Authority
New York State Electric & Gas Corp
Niagara Mohawk Power Corp
Orange & Rockland Utils Inc
Rochester Gas & Electric Corp
Solar PV Installer Requirements: All installers must be certified by Underwriters Laboratories (UL), the International Brotherhood of Electrical Workers (IBEW), or the North American Board of Certified Energy Practitioners (NABCEP) in order to qualify for the program.
---
Texas – Austin
Austin Energy's Solar Rebate Program offers a $1.10 per watt incentive to eligible residential customers who install photovoltaic (PV) systems on their property. Rebates will only be paid for approved systems installed by approved solar contractors according to the established technical requirements. Participants must meet a detailed set of home energy efficiency requirements in order to qualify for a solar rebate. Learn more here.
Solar PV Installer Requirements: All installers must have at least one employee certified by the North American Board of Certification Energy Practitioners (NABCEP) and be on the Austin Energy Registered Installer List.
---
Texas – San Antonio
CPS Energy, San Antonio's municipal utility, offers rebates to customers who install solar photovoltaic (PV) systems on their homes, schools, or businesses. There are four rebate "tiers" available depending on customer type and whether or not the customer is using a registered installer located in CPS Energy territory with a CPS Energy electric account. In all tiers, final rebate levels will be determined upon a final inspection from the utility. The rebate is available to all CPS Energy customers for systems of at least 1 kW. Learn more here.
Solar PV Installer Requirements: Systems must be grid-connected and installed by a CPS Energy registered installer. The installer must have earned his or her NABCEP Certification within the last two years.
---
The team at NC Clean Technology Center is constantly updating the DSIRE database due to the ever-changing nature of the solar and energy efficiency industries, so check back regularly to see all the programs and policies near you.