Three-year-old Olivia was annoyed at her older sister, Katie, for forcing her to watch the something Katie kept calling a "solar eclipse," rather than allowing her to watch her favorite cartoons.
While the rest of the adults around her kept talking about the significant event happening, Olivia didn't understand why it was such a big deal. She just wanted to play with her dolls and watch her cartoons.
Unlike, what seemed like the majority of the U.S. population, Olivia wasn't fazed by the rarity or importance of the solar eclipse; however, now is the perfect time to talk about sustainable energy and how it can benefit your family.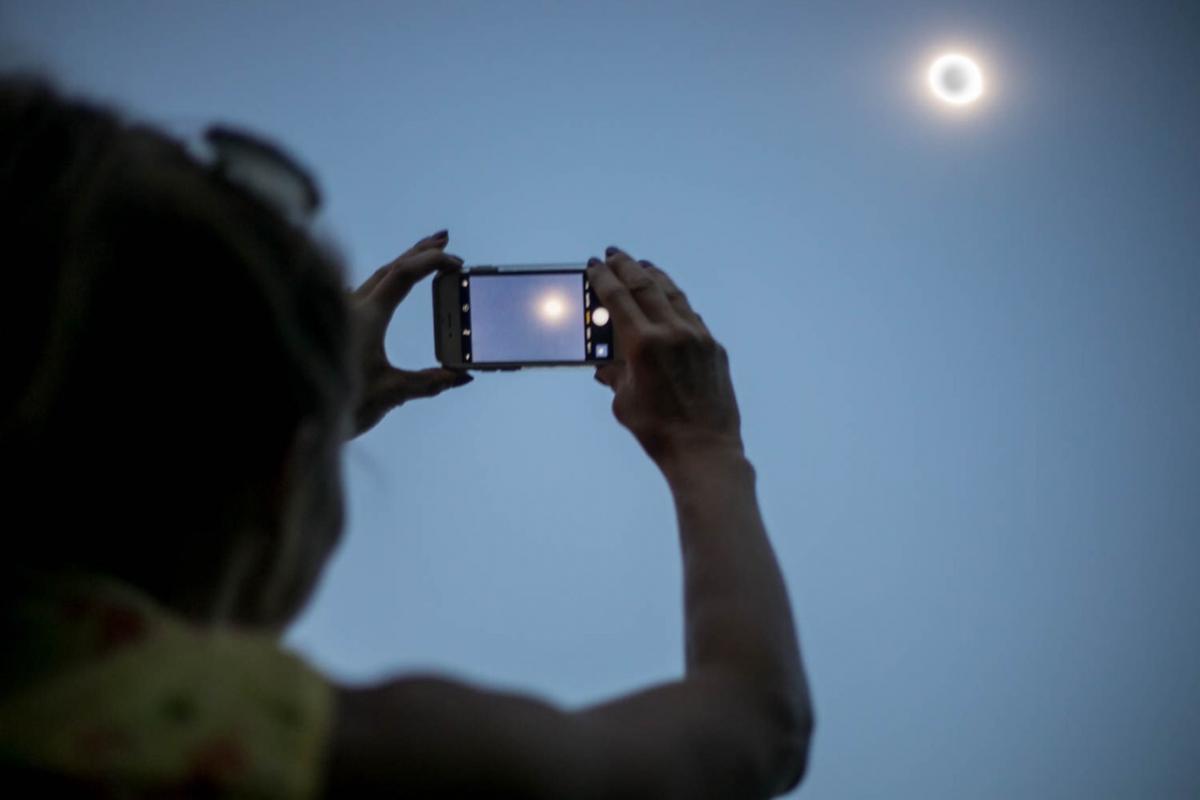 The world's current energy consumption cannot maintain the lifestyles the world is accustomed to at the pace that we are running. There will be a cap to what appears now as an infinite amount of resources, but the resources are scarce compared to yesterday's solar eclipse. If we cannot continue to function on Earth's natural resources, many are left wondering, what then?
Renewable energy has been around for decades and is continuously improving both in terms of cost and technical capabilities. It is a growing field given the importance of the sun on our everyday lives.
The Power of the Sun
With an obstructed sun during the solar eclipse, cell phone reception was challenging, shipments were delayed, and traffic was a nightmare. We cannot live without the sun, which is why Everblue is working to grow the job opportunities and training available for the renewable energy sector.
Solar is a hot field (excuse the pun) right now and something that anyone can pivot too, whether you are an electrician by trade or a stay-at-home mom looking to reenter the workforce. According to Smart Asset's analysis of the 2016 Bureau of Labor statistics, the fastest growing job is solar photovoltaic installer. That is both nationwide and looking at job growth from 2012-2016.
Solar photovoltaic installers are the individuals who install and maintain the solar paneling on roofs. Given that it requires a high school education, has plenty of room for advancement and has an average income of $42,500, it is no surprise that many people are interested in getting the training to develop their careers.
While the rest of your social media is talking about the rarity of the eclipse and the traffic that drove them insane, instead take some time to remember the importance of the sun in our everyday lives and how you can help fully realize the power of the sun.
If you are interested in pursuing a career in solar but don't know where to start, check out our New to Solar Series or give us a call at (800) 460-2575. Here at Everblue, we are here to help maximize the power of the sun and your job opportunities.
Photo Credit: Shea Parikh