If you work for a Weatherization Assistance Program (WAP) or have researched the Home Energy Professional (HEP) certifications in the past, you probably heard that the HEP Energy Auditor and HEP Quality Control Inspector certifications have changed. Specifically, the HEP Certification eligibility requirements are what have been updated.
Let's set the record straight on what happened.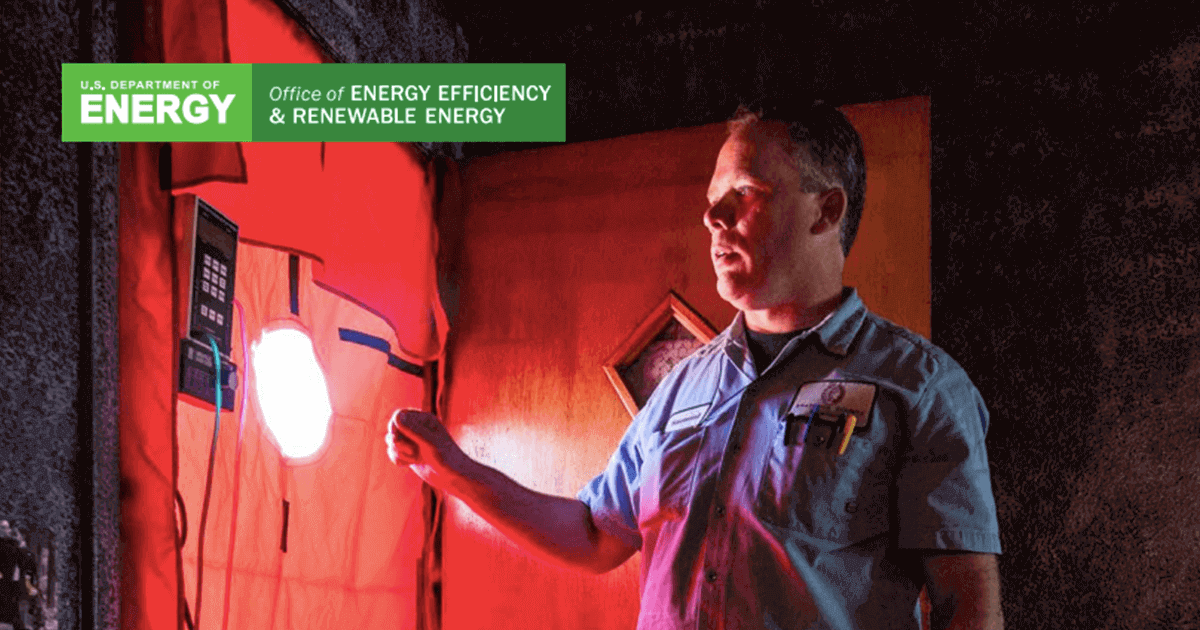 The Building Performance Institute (BPI), U.S. Department of Energy (DOE), and the National Renewable Energy Laboratory (NREL) initiated a pilot program in August 2018 to update the HEP Energy Auditor and HEP Quality Control Inspector certifications.
The pilot program was designed to help shape the new exams and provide immediate feedback on pilot questions.
HEP Certification Eligibility Requirements: What changed?
The HEP Quality Control Inspector (QCI) certification changed from a "full-scope certification" to a "small-scope micro-credential."
In layman's terms, a certification committee decided that QCI Certification should not represent a full range of skill sets. Instead, it should be focused on a select group of tasks.
A QCI is responsible for verifying that an energy audit was done correctly and to inspect the work scope described in the energy audit.
Therefore, QCIs should have the knowledge and skill set of an energy auditor, even though they aren't primarily tasked with offering that service. They must understand how energy audits work and the resulting outcomes in order to confirm that it was done correctly.
So, in addition to earning the HEP QCI Certification, these individuals should first earn the HEP Energy Auditor Certification.
Another way of saying this – HEP Energy Auditor Certification is now a prerequisite to pursuing the HEP QCI Certification.
The revised QCI certification exam will consist of a shorter online exam. There will be no field exam."
Since a QCI provides a supervisory role, it's not necessary for a candidate to participate in a field exam demonstrating their skill set. What's more important is that they understand the building science knowledge and requirements. Candidates will now demonstrate proficiency through only a written exam.
The revised HEP Energy Auditor online and field exams have been streamlined to prevent duplicate skills and tasks."
When satisfying the newly established HEP Energy Auditor prerequisite, candidates will need to pass a written exam and a field exam.
With the opportunity to offer a pilot phase, BPI, DOE, and NREL were able to hone in on the skills best aligned for the written and field exams. Through beta testing and feedback, these managing organizations were able to cut the fat and create more efficient exams.
What happens now?
The new HEP Certification eligibility requirements went into effect on March 1, 2019, so candidates eligible for these designations will have to follow the requirements listed above.
If you are an HEP QCI credential holder who needs to renew the certification but does not have the HEP Energy Auditor prerequisite (per the old rules), you will need to pass the HEP Energy Auditor field exam and complete 6 BPI CEUs. Any new candidates, however, will have to follow the requirements listed above.
If you have energy auditing work experience and want to earn an advanced BPI certification, start with HEP Energy Auditor training.
If you've met the HEP Energy Auditor prerequisite and want to upgrade your skills further, take our HEP QCI training.
If you're new to energy auditing and not sure where to start, give us a call at (800) 460-2575.