What is a RESNET HERS Rater?
A Home Energy Rater, or HERS Rater, gets certified by the Residential Energy Services Network (RESNET) to offer home energy audits and energy ratings on new construction homes.
RESNET HERS Rater Certification is a strong career supplement for home performance professionals nationwide who:
need to learn blower door & duct leakage testing
need to meet 2009, 2012, or 2015 IECC code
build or inspect ENERGY STAR v3 homes
want to qualify for rebates and incentive programs

At Everblue, we teach you the building science principles and technical diagnostic skills to qualify for the RESNET HERS Rater Certification exams.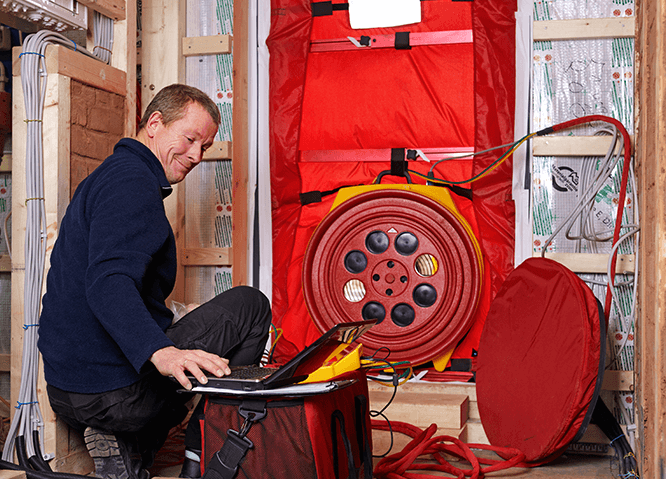 Become a Home Energy Rater
What Type of Work Do HERS Raters Do?
Some people also call them energy auditors.
But HERS Raters differ from energy auditors, in that they are trained to do both home energy audits AND home energy ratings.
NEXT STEPS
Sign Up for RESNET HERS Rater Training
Still have questions about RESNET? Check out our RESNET FAQs page.