Last week, the Residential Energy Services Network (RESNET) announced that it has consolidated its RESNET written exams into one overarching written exam. Specifically, the RESNET Core Written Exam and the RESNET Combustion Safety Written Exam will be joined into one combined exam. This reduces the number of exams that a HERS Rater candidate must take from four to three.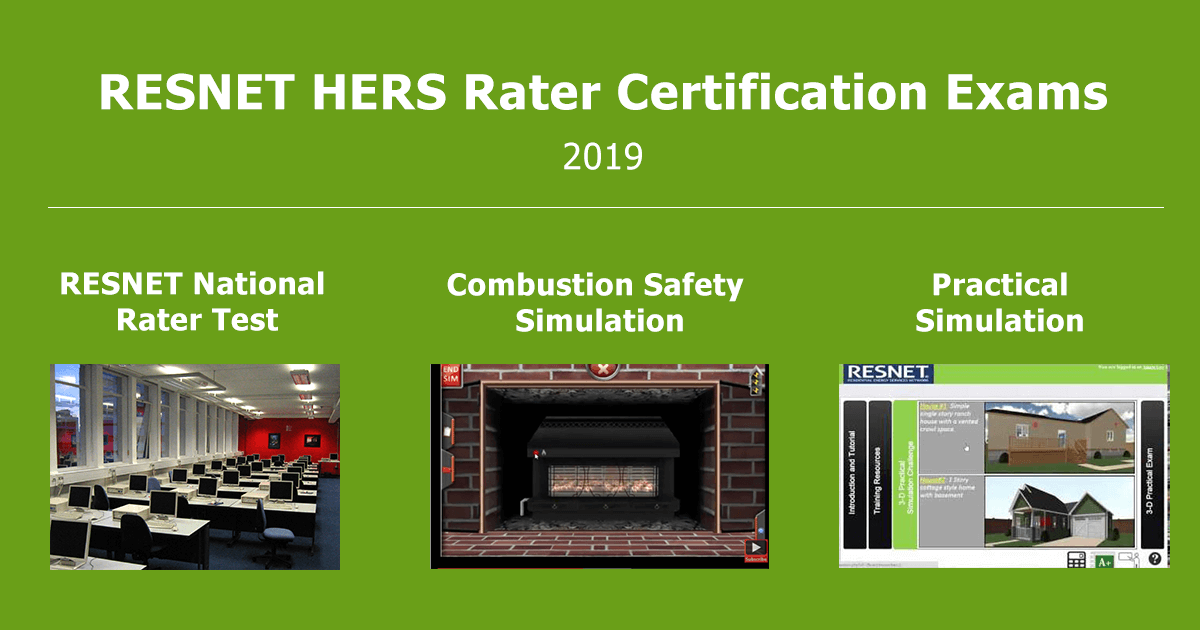 RESNET staff have been beta testing functions within the exam, such as registration, category report, automatic e-mail notifications, and navigation. After a number of successful beta tests completed, RESNET is confident in moving forward with the new RESNET National Rater Test.
Overview of RESNET Written Exams
The existing RESNET Core exam is still available on the old platform, with the intent of leaving this option open for several months. There will be an overlap in time where the old and new RESNET written exams will be available.
That said, we are recommending that all HERS Rater candidates take the new combined exam. Some benefits for doing this include:
Fewer tests to take!
Updated exam questions
Potentially easier to pass
For reference, the existing Core exam has 100 questions and requires an 80% or higher to pass. The existing Combustion Safety written exam has 25 questions and requires an 80% or higher to pass.
RESNET National Rater Test
55 questions total
Open book
2-hour time limit
Passing score: 40/55 (72%)
CAZ/Workscope questions have been added to existing categories (mainly Health & Safety)
Because the exam is computer-based, Raters receive the results from the test immediately after completing it.
The test must be administered by a RESNET accredited Rater Training Provider, which Everblue is. In fact, we include the exam fees for all three HERS Rater Certification exams in our RESNET HERS Rater training program.
For more information about the RESNET exams or the HERS Rater certification process, give us a call at (800) 460-2575.