Congrats to Joanne Haggerty! She used our LEED Green Associate Practice Questions to get a LEED exam perfect score of 200! Here's what she had to say and below that is a copy of her exam sheet.
"I would like to say that the exam questions I purchased were excellent prep – I took my exam on Sunday and scored 200 – 100% throughout! I was stunned, and pleased of course- but I really feel that whilst your prep was tough it certainly helped me in my endeavors – they prompted me to read the questions thoroughly, as well as each answer and think about reasons behind each possibility to allow me to eliminate wrong answers methodically. I shall certainly be buying the AP equivalent materials when I start studying for this, and have already been recommending your material to colleagues who are on the same track."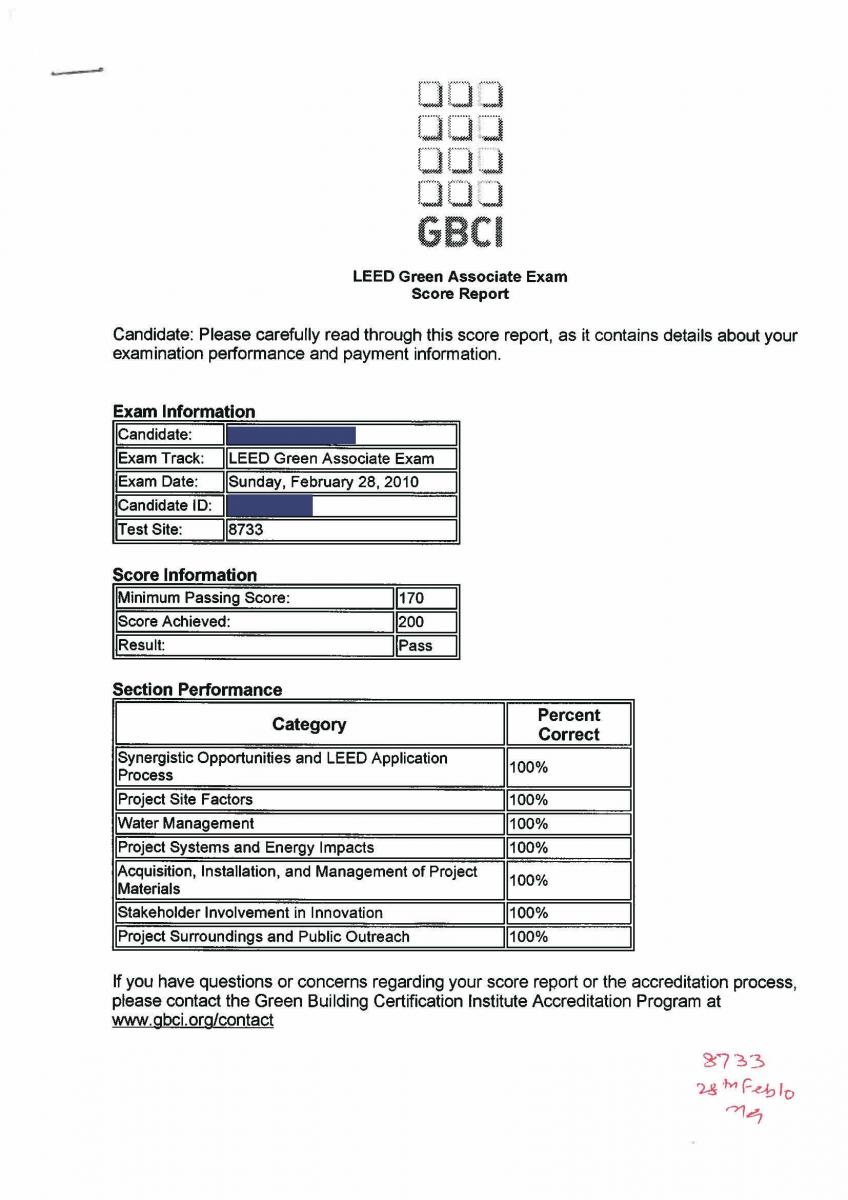 What an extraordinary achievement! So, in case you were wondering, it is entirely possible to earn a perfect score on the LEED exam!
That said, a perfect score isn't required. All that matters is that you pass. Potential employers and clients will not ask what your score was on the LEED exam; they only care that you understand enough to pass the exam. You can still call yourself a LEED Accredited Professional whether your score is 182 or 199.
In Joanne's case, it just goes to show how incredibly proficient she is with the LEED credit requirements. We're so darn proud of her!
Let us know how you did on the LEED Exam by emailing [email protected].
If you haven't taken the exam yet and want to earn a LEED credential, sign up for a LEED Green Associate prep course today! Our students report a 99% first-time pass rate. We look forward to celebrating your LEED exam passing score too!