If you're not yet familiar with the Green New Deal, see our first post in this series: What is the Green New Deal?
The Green New Deal has become a popular topic of conversation in recent weeks, and when you hear it being discussed, you likely also hear the name Alexandria Ocasio-Cortez.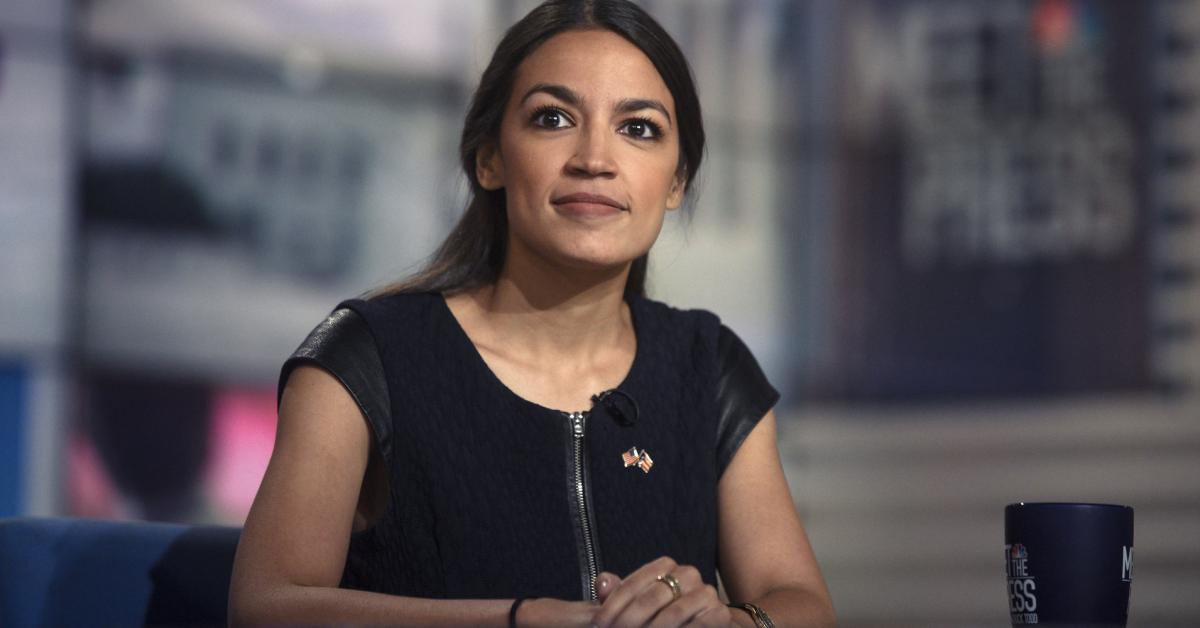 When Alexandria Ocasio-Cortez won New York's 14th congressional district in the 2018 midterm election primaries, she made a splash – not just because she defeated the incumbent Congressman but also because she will be the youngest woman to serve in Congress in the history of the United States.
A week after being elected, Ocasio-Cortez was asked by a youth-led movement (called the Sunrise Movement) to publicize their sit-in on social media. The sit-in, which would occur outside the office of House Speaker Nancy Pelosi, would also serve as a nonviolent political protest to demand radical action on climate change.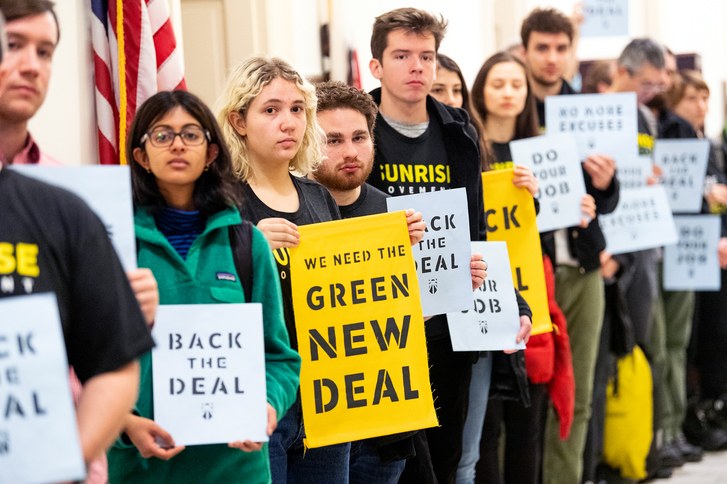 Instead of just tweeting about the event, Ocasio-Cortez vowed to show up. And when she did, she immediately brought heightened awareness to the issue and garnered serious support for proposed legislation being referred to as the Green New Deal.
In the month since the sit-in, 36 members of Congress have joined Ocasio-Cortez in supporting the plan.
And on 12/14, more than 300 local and state officials across the U.S. also threw their support behind the proposal in an open letter.
Green New Deal Supporters
So here's a brief roster of the youth activists and political leaders involved in this topic, as you may start to see their names referenced more in the news.
U.S. Representative-elect for New York's 14th congressional district (elected on November 6, 2018)
Called climate change the "single biggest national security threat" facing the United States
Advocates for a 100% transition to renewable energy by 2035 
Co-founder of Brand New Congress
Campaign Chair for Ocasio-Cortez's 2018 election
Now Ocasio-Cortez's Chief of Staff 
Sunrise Movement
An army of young people who want to "make climate change an urgent priority across America, end the corrupting influence of fossil fuel executives on our politics, and elect leaders who stand up for the health and wellbeing of all people."
Founded less than 2 years ago
Has over 13,000 followers (according to Jesse Meisenhelter, volunteer)
Held 3 simultaneous sit-ins in November at Democratic leadership offices in support of a Green New Deal, with 1,000 participants
Co-founders: Varshini Prakash and Evan Weber 
2020 Presidential Contenders Who Support the Green New Deal
Sen. Bernie Sanders
Sen. Cory Booker
Sen. Jeff Merkley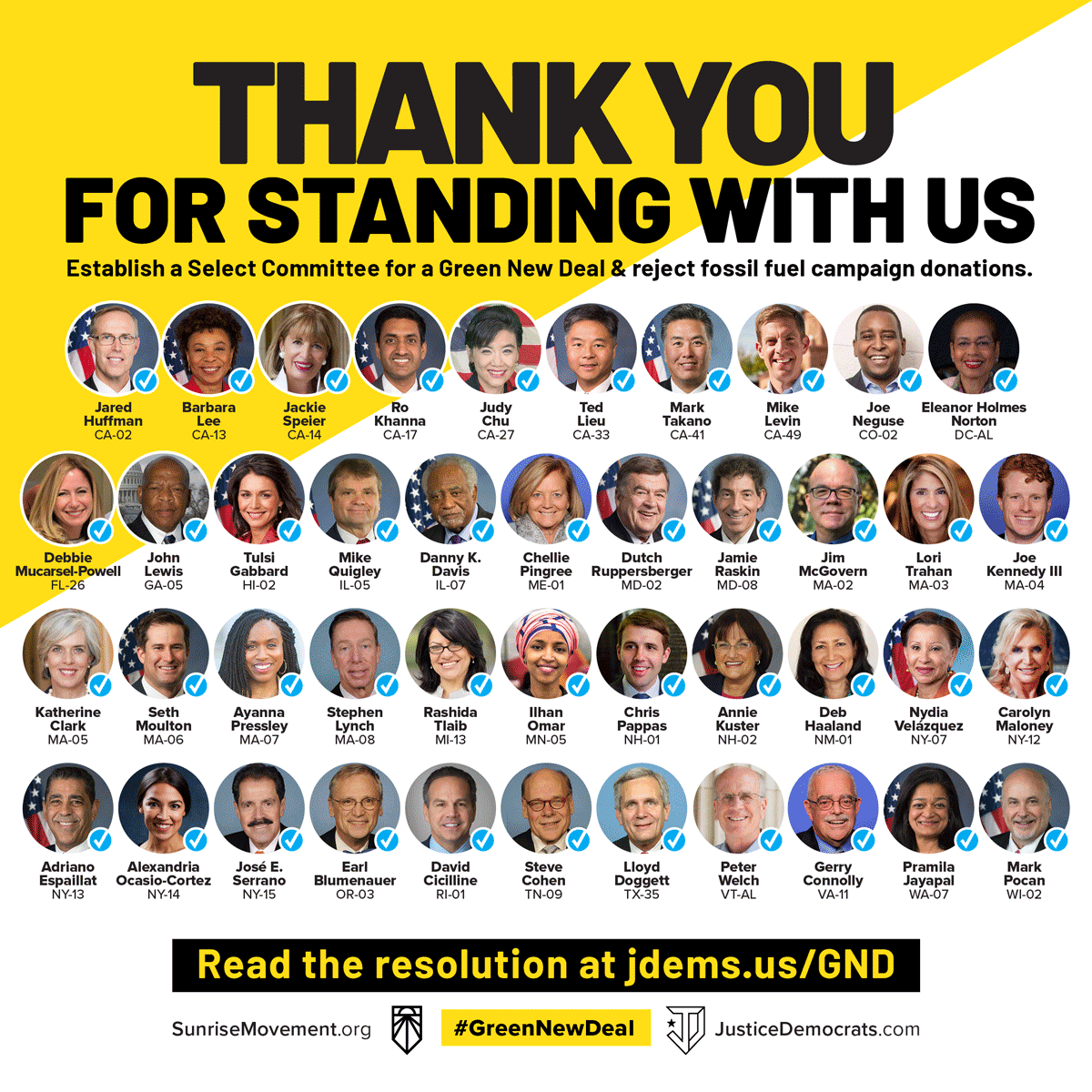 What's so interesting about this Green New Deal is the relationship between youth activism and political change.
You'd be foolish to think that teenagers and new voters would be ill-informed and therefore less likely to bring about change. Just think about the historical student protest movements that made their point, including the Barbara Johns school walk-out in 1951, the Greensboro lunch counter sit-ins in the 1960s, and the Apartheid divestment protests in the 1970s-80s.
The Sunrise Movement, in particular, is comprised of many passionate, well-written, and persuasive volunteers. Couple their intense activism with their bright-eyed, bushy-tailed optimism, and you'll see that they mean business.
For the Sunrise Movement, it's about "working to reclaim our generation's political voice in the face of a climate crisis that is being largely dismissed by political leaders" and therefore elect leaders who will enact change, instead of just talk about it.
We're excited to see where this legislation goes and to follow the motivated individuals behind it. Hope you are too!
Photos by: NBC NEWSWIRE/GETTY IMAGES, Michael Brochstein & Sarah Silbiger