Why Partner With Everblue
Since 2008, we have delivered operational excellence and high-quality training focused on emerging technologies, in partnership with:
- Community Colleges
- Community Action Agencies
- Utilities
- Unions
- Prisons
- Nonprofit Organizations
- Workforce Investment Agencies
- State Government Agencies
- Private Employers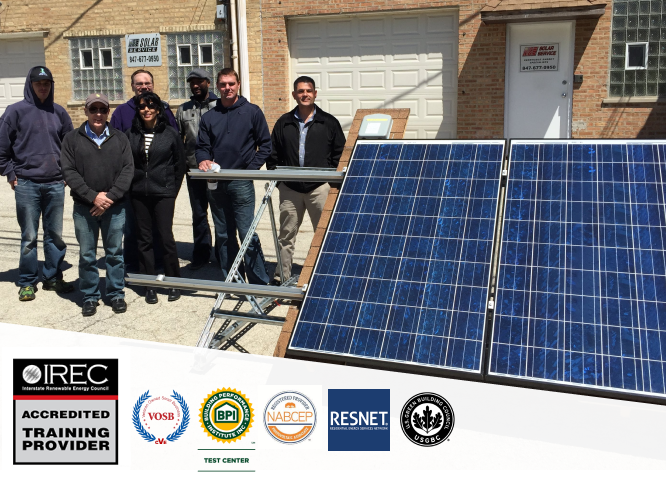 BPI Test Center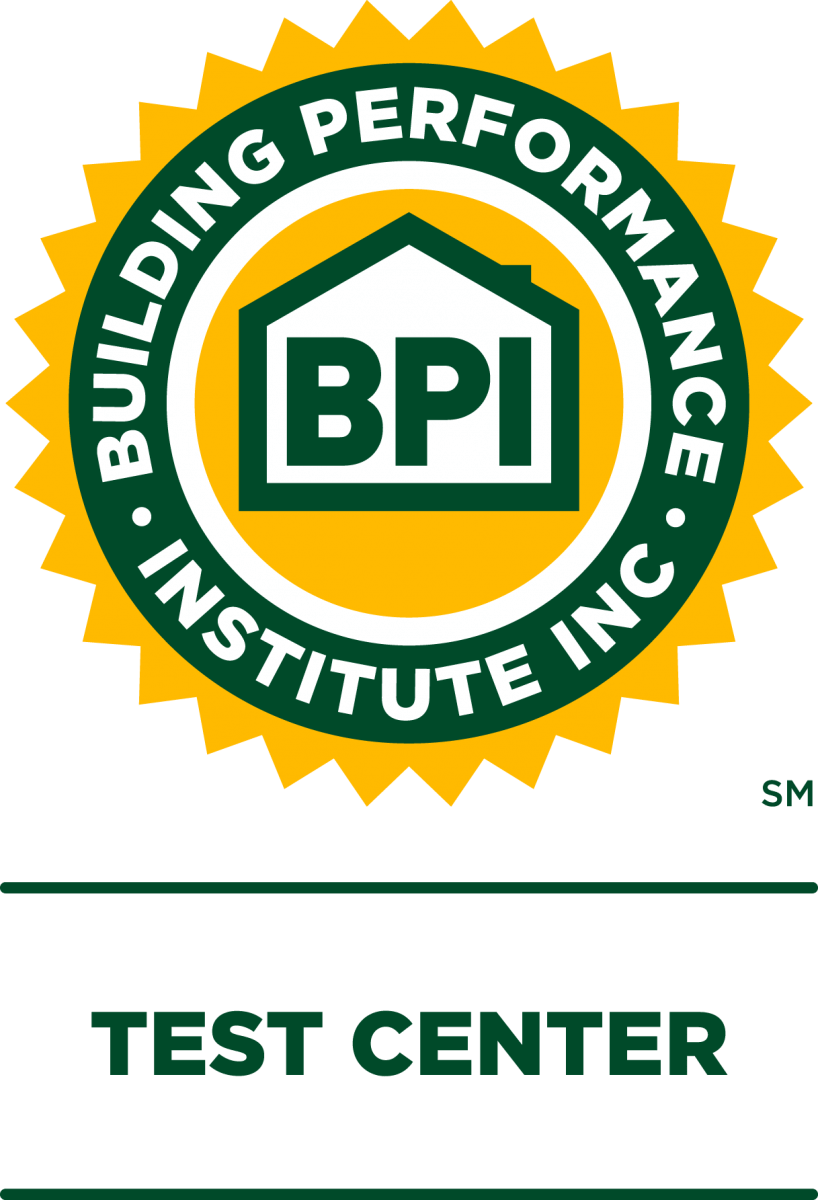 For 15 years, Everblue has supported the Building Performance Institute (BPI)'s mission to improve the energy efficiency, indoor air quality, and comfort in our homes.
As a nationally recognized BPI training provider, our courses help to create a skilled workforce in the residential building performance industry. As a BPI Test Center, we're also authorized to administer and proctor the official BPI certification exams as part of our training package.
Because our curriculum is accredited by the Interstate Renewable Energy Council (IREC), we are also qualified to provide the Home Energy Professional (HEP) Energy Auditor and Quality Control Inspector (QCI) certification programs, as governed by the U.S. Department of Energy and the National Renewable Energy Laboratory. These advanced certifications play a critical role in the implementation of the federal government's Weatherization Assistance Program.
RESNET Accredited Rater Training Provider
While BPI primarily focuses on existing homes, the Residential Energy Services Network (RESNET) primarily focuses on new construction.
As part of one's journey to become a certified Home Energy Rater under the RESNET standards, a candidate is required to complete training with an Accredited Rater Training Provider. This distinction validates the quality and effectiveness of our energy auditor training curriculum and further verifies the standards of operational excellence that we hold ourselves to.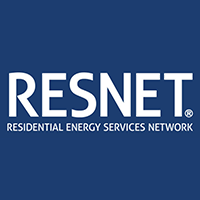 NABCEP Registered Training Provider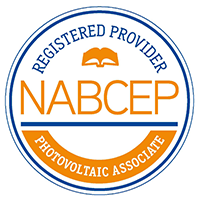 The North American Board of Certified Energy Practitioners (NABCEP) is the most respected, well-established, and widely recognized certification organization for professionals in the field of renewable energy.
NABCEP governs multiple solar energy credentials and certifications - many of which require a candidate to complete training with a Registered Training Provider, such as Everblue. This distinction indicates that our solar training curriculum aligns with the NABCEP Job Task Analysis prescribed for the respective certification programs.
In addition, our training satisfies the requirement for "advanced" PV installation and design with its accreditation from the Interstate Renewable Energy Council (IREC).
USGBC Education Partner
Since 2008, Everblue has supported the U.S. Green Building Council (USGBC)'s mission to transform how our buildings are designed, constructed, and operated - using the Leadership in Energy and Environmental Design (LEED) green building standard.
USGBC Education Partners are the leaders, trusted voices, and reputable providers of green building and sustainability education. USGBC relies on its Education Partners to produce best-in-class LEED training.
When the newest version of LEED launched in 2014, USGBC chose Everblue from its roster of Education Partners to deliver the first approved iteration of LEED Exam Prep courses.

Veteran Owned Small Business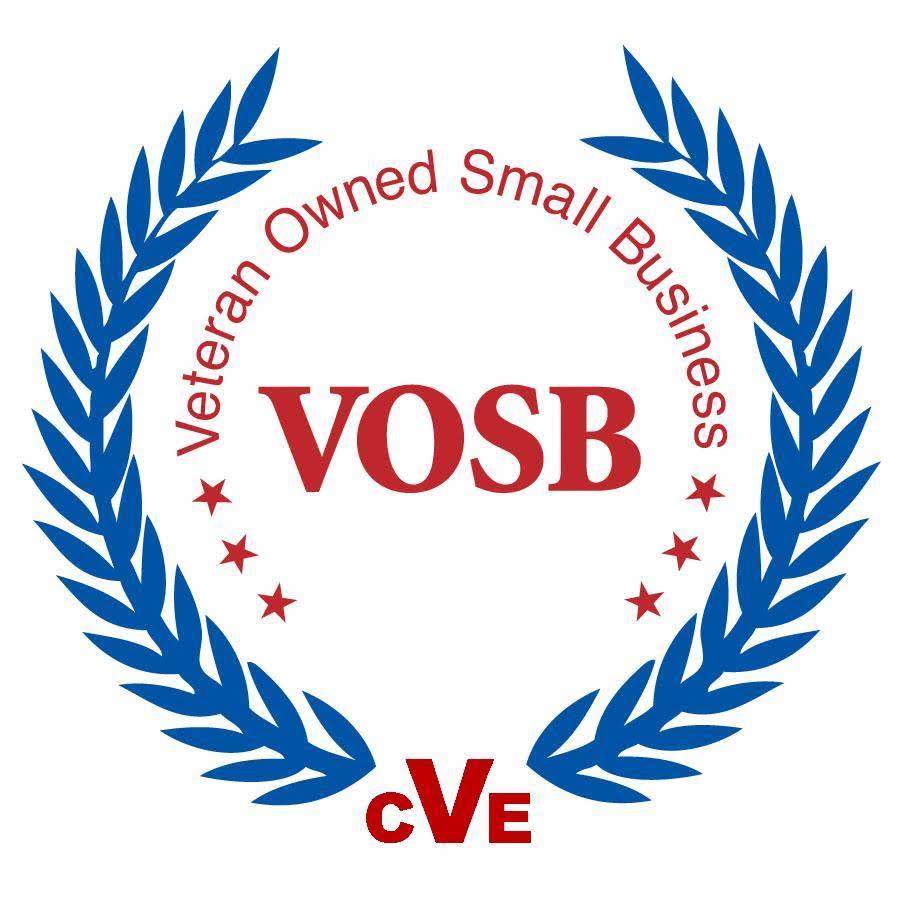 Brothers Jon and Chris Boggiano founded Everblue in 2008 after serving overseas with the U.S. Army. During their preparation at West Point, they were exposed to a very disciplined and goal-oriented approach to education. They bring this no-nonsense style of training to all of Everblue's courses.
With the hiring of several other veterans, our staff comprises a combined 70+ years of experience working in the public sector. This experience leads to an overwhelming focus on operational excellence, mission-driven efficiency, and serving the community and the world.
We understand how government works and, through our partnerships with 10+ state government agencies, we are listed as a vendor in many state databases.
IREC Accredited Training Provider
Our HEP Energy Auditor Training, HEP QCI Training, and NABCEP solar training programs are accredited by the Interstate Renewable Energy Council (IREC).
IREC accreditation provides independent, third-party validation of the quality of clean energy job training programs. The accreditation confirms that the training program is equipped to teach students and adult learners the full range of knowledge, skills, and abilities identified in an industry-vetted job task analysis.
Organizations like NABCEP and the U.S. Department of Energy prefer to certify professionals who have completed training from an IREC Accredited provider like Everblue.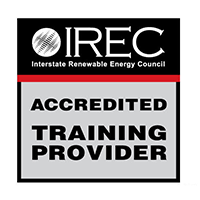 State & Federal Partnerships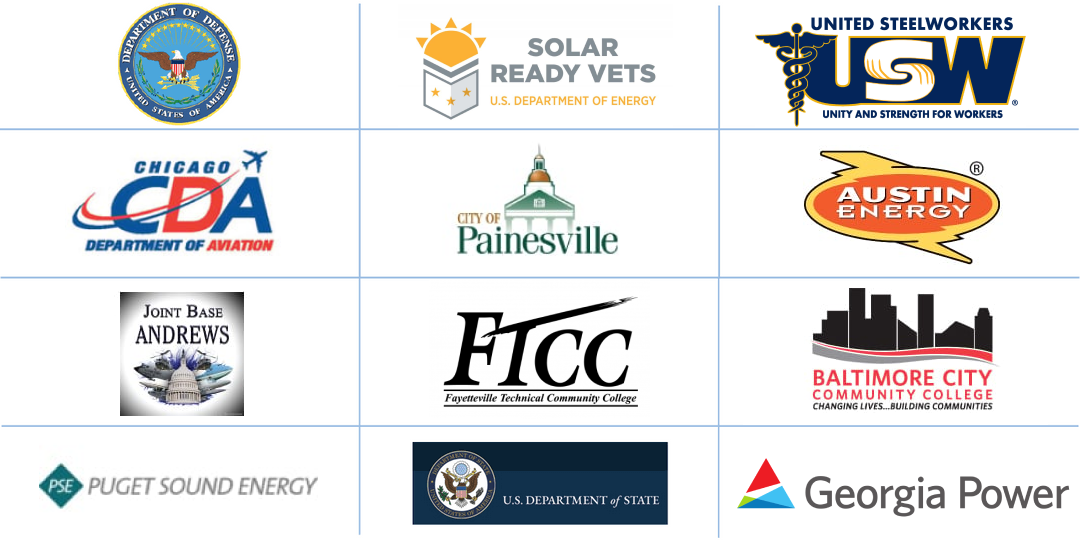 We have a long and successful history of partnering with community colleges, utilities, unions, prisons, and workforce investment boards to provide a skilled workforce in the energy efficiency and renewable energy industries.
When the American Recovery and Reinvestment Act (ARRA) awarded federal grant funding in 2009/2010 to stimulate the economy with energy-related workforce training, we answered the call to train and certify hundreds of thousands of individuals nationwide. It truly was a feat of operational excellence during the ARRA frenzy to host multiple in-person contractor training events across the country at the same time.
With the passage of the Inflation Reduction Act in 2022, we anticipate a similar surge and stand ready to deliver a high-quality program with the expected outcomes.
Approved RTI for Apprenticeship Programs
The Virginia Department of Labor and Industry (VA DOLI) has approved Everblue's solar training programs as Related Technical Instruction (RTI) for the state's Solar Technician Apprenticeship program.
We're also working alongside the Building Performance Association and more than 10 state government agencies to standardize federal Energy Auditor apprenticeship tracking requirements under the Inflation Reduction Act using a workforce development hub known as "Apprenticeship in a Box."
Contact us today to view the work process schedule and RTI for the Solar Technician and Energy Auditor Apprenticeship programs.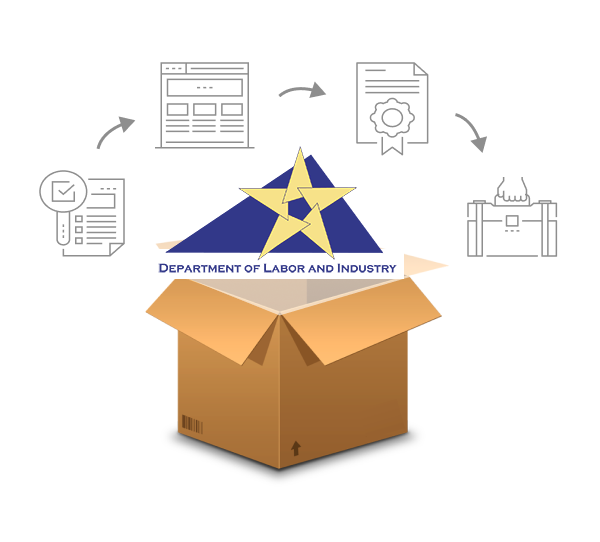 Honors & Awards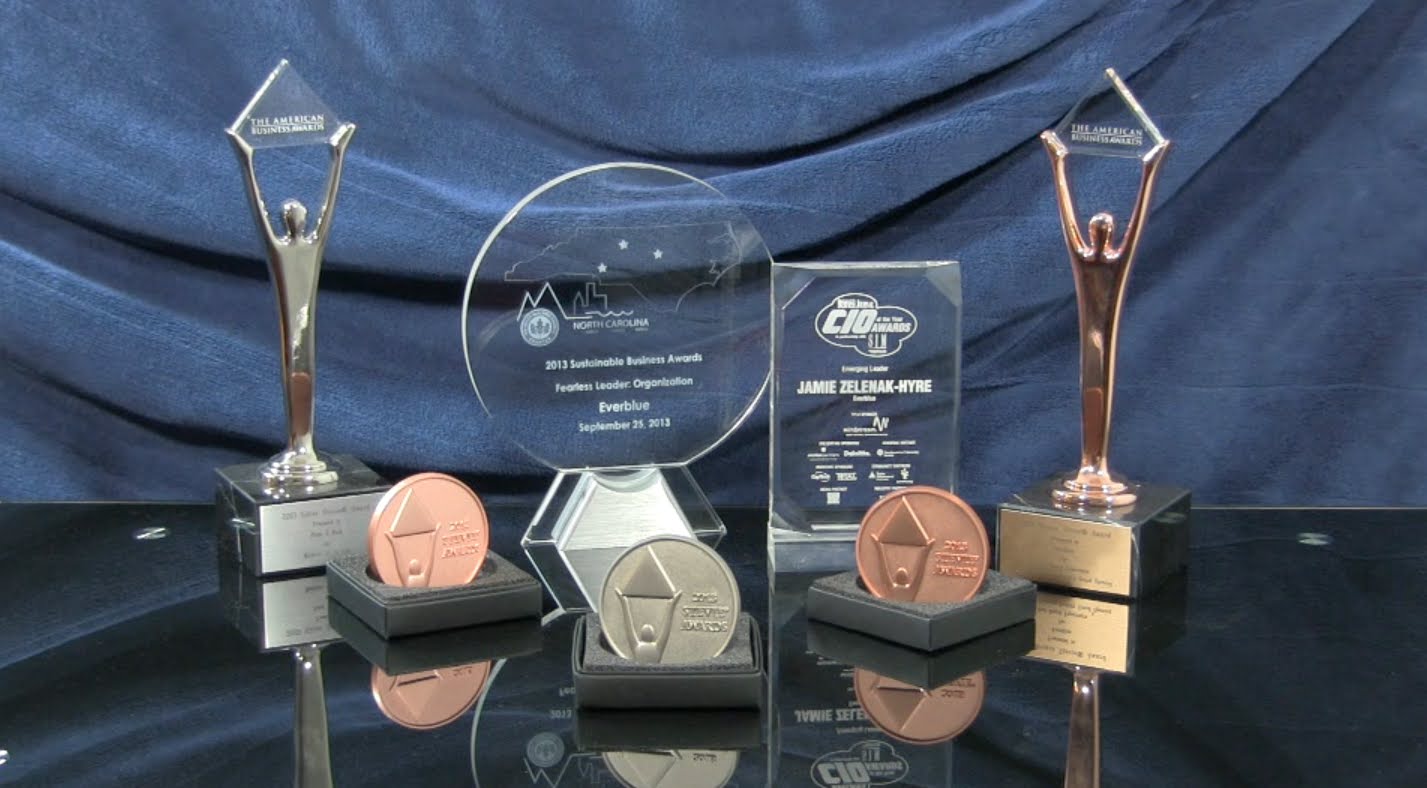 2011 White House Champion of Change
2013 American Business Awards: Best Brand Experience
2013 American Business Awards: Bronze Medal, Technical Pro of the Year
2013 American Business Awards: Bronze Medal, Marketer of the Year
2013 American Business Awards: Silver Medal, Marketer of the Year
2013 USGBC-NC Sustainable Business Awards: Fearless Leader Org.
2013 Charlotte Business Journal CIO Awards: Emerging Leader
2013 MarCom Awards: Platinum Winner for Website Element/Blog
2022 AAPSE Professional Recognition Award: UFL/IFAS, FDACS, in partnership with Everblue
Partner With Everblue
Our accreditations and partnerships help us to drive change in the renewable and energy efficiency industries.
Join us and create good careers, with living wages and entrepreneurial opportunities.
Choose from our standard programs or work with us to customize a blend of programs - we're here to ensure your success!
Typically we provide a revenue share arrangement that is sustainable and beneficial to all parties.