First, you should know that LEED Certification is a label for buildings.
Additionally, LEED Accreditation is a label for people.
Which are you looking for?
(yes, there are levels to both pathways)
LEED Certification Levels
Buildings incorporate a variety of green techniques into the planning, construction, and operations phases.
Each of these strategies has a point value in the LEED world. The more points earned, the more sustainable the building is.
Depending on the number of points received, the project can then earn LEED Certification in one of these four levels: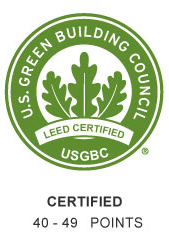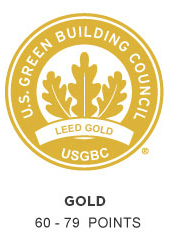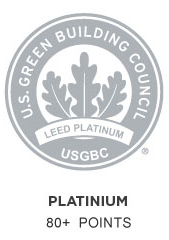 How to Earn LEED Certification for a Building:
The LEED Rating System, as it's called, is not one-size-fits-all.
You will have to understand the LEED Credits and choose which ones to pursue, as appropriate for your building, geography, budget, and timeframe.
For a better understanding of the LEED credits, you should take the LEED Green Associate Exam Prep to manage the process yourself or hire a LEED/Sustainability Consultant to do it for you.
LEED Accreditation Levels
The LEED credentialing process has three levels of individual accreditation.
1. LEED Green Associate – the required first step for ALL candidates
2. LEED AP with Specialty – for those who work regularly on LEED projects in a leadership role and therefore need to specialize in a certain track. There are 5 LEED AP Specialty tracks available: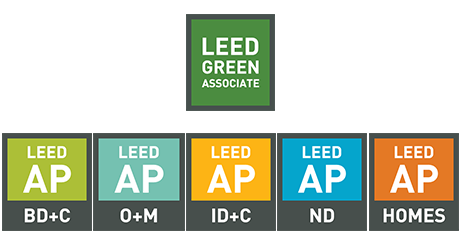 To Become a LEED Green Associate:
Take Everblue's LEED Green Associate Exam Prep
Buy the LEED Green Associate exam from U.S. Green Building Council
Schedule your 2-hour LEED Green Associate exam through Prometric
Pass with a score of 170 out of 200
To Become a LEED AP Specialty:
The most common LEED AP Specialties ate LEED BD+C (Building Design & Construction) and LEED O+M (Operations & Maintenance).  We only recommend those two credentials.
Complete the steps above for LEED Green Associate
Choose a LEED specialty to focus on
Complete the steps above, but for your desired LEED AP Specialty