The Building Performance Institute, or BPI, has been promoting the importance of home performance and energy efficiency since 1993. Part of the reason why BPI Certification (as a program) has seen so much success is because the knowledge appeals to professionals from a variety of backgrounds with a variety of motivations. Most people stay at the entry-level BPI Building Analyst level, but some proceed to the advanced BPI Certifications.
For more information about BPI Certification, visit our BPI Energy Auditor overview series.
Home inspectors, general contractors, HVAC technicians, remodelers, insulation contractors, weatherization contractors, and more have found value in the foundational designation – BPI Building Analyst.
BPI Building Analyst offers a fundamental skill set for home performance professionals.
This designation addresses topics such as:
energy & moisture transfer in a home
blower door & duct testing
combustion safety & carbon monoxide prevention
HVAC efficiency
mechanical ventilation
interior & exterior home inspections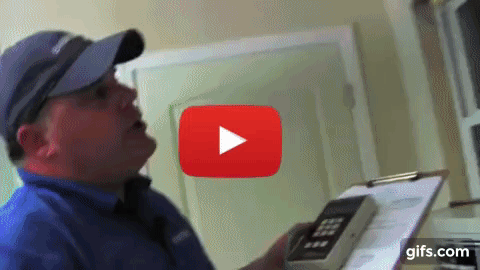 With the BPI Building Analyst Certification, professionals are able to look at the house as one functioning system instead of a series of interconnected parts. This knowledge can help identify the source of an energy problem and lead an energy auditor to an appropriate and effective solution that won't create problems elsewhere in the home. With this streamlined mentality, one certified professional can be brought in to assess multiple areas in the home.
There are a number of motivations or factors driving individuals to earn a BPI Certification. Let's take a look at some of the most popular reasons why professionals earn the BPI Building Analyst Certification and what they hope to gain from it.
Personal Motivations
Become a Business Owner – are you done working for "the man"? You can't deny the lure of being your own boss, so you acquire all the necessary knowledge and certifications to start your own energy auditing business.
Transition to a Growing Career – perhaps you work in an industry that is fading in popularity and you're looking to get out and gain the skills to be successful. As a job-changer, you see the growth of the energy efficiency and renewable energy industries as an opportunity to start over and become part of a thriving industry. With newly acquired building science knowledge and technical skills, you can begin working as a home energy auditor.
Business Motivations
Gain New Business – let's say that your primary business is HVAC installation and repair. There is a strong correlation between home energy problems and HVAC problems. Use energy auditing as a foot-in-the-door service to gain new clients. You charge a nominal fee (if at all) for the energy audit, which will lead you to legitimate recommendations for retrofit work. After building rapport with the homeowner and addressing any conflict of interest issues, you can continue your business relationship by offering needed HVAC services.
Enhance Credibility – the consumer may not understand what BPI Certification is, but the certification and seal that you earn reveals its value when you find and solve issues in the home with confidence and ease. When you leave a homeowner feeling comfortable and satisfied, you'll benefit from word-of-mouth referrals and a positive reputation in your community. As a business owner, you feel challenged to stand out and differentiate your organization from the competition. Add some gusto to your marketing – BPI has a multitude of resources for its GoldStar Contractors (ie, Building Analyst credential holders).
In addition to meeting these goals, BPI Building Analyst is a gateway to more technical positions and advanced BPI Certifications.
HEP Certification
You may have heard that the U.S. Department of Energy identified its own criteria for home energy auditors. In doing so, DOE created the Home Energy Professionals program, or HEP, to help contractors demonstrate that they exemplify all the skills noted by DOE.
Like BPI, the HEP program is comprised of various designations.
HEP Energy Auditor
HEP Retrofit Installer
HEP Crew Leader
HEP Quality Control Inspector
Interestingly, the four HEP certifications require candidates to fulfill several prerequisites before being eligible. So while you would think that the HEP Energy Auditor Certification exists at the same entry-level position as BPI Building Analyst, it doesn't. You can't simply study the standard and take the HEP exam. One of the qualifying criteria for the HEP Energy Auditor Certification is, in fact, the BPI Building Analyst Certification!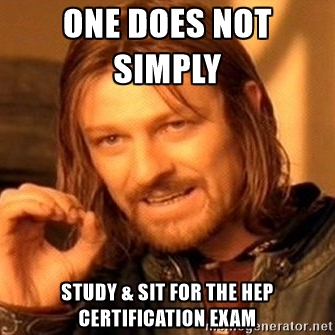 For more information, see our post on HEP Certification Eligibility.
BPI Healthy Home Evaluator Certification
Being praised as "the next big thing," BPI Healthy Home Evaluator Certification also has eligibility requirements. A candidate must have an active BPI Building Analyst Certification, HEP Energy Auditor Certification, or HEP Quality Control Inspector Certification.
Why is BPI HHE considered the next big thing?
Some might say that BPI has done such a great job of tackling the energy efficiency problems in our homes that now we must shift focus to the next stage of home performance issues. That next step is addressing occupant health and safety.
The BPI Healthy Home Evaluator designation builds on the foundation of BPI Building Analyst competencies by incorporating healthy home environmental risk assessments on top of the traditional energy auditing environment. Having demonstrated proficiency in solving energy-related issues, a BPI HHE professional can look beyond the traditional energy audit and also identify areas in the home that may be causing health problems such as asthma and allergies.
Healthy homes are part of Medicaid and Medicare. Although preventative services must be diagnosed by a licensed physician, the BPI Healthy Home program offers a step for homeowners to identify possible problem areas in their homes. With this extra level of knowledge being available to homeowners at an earlier phase in the process, we're all one step closer to mitigating health problems. For this reason, states are talking about recommending and reimbursing healthy home evaluations. If/when this happens, there will be a surge in demand for qualified professionals.
First BPI Building Analyst, then Advanced BPI Certifications
It's like a flow chart – and it all starts with BPI Building Analyst Certification. Depending on your occupation and goals, you can choose to branch out into advanced BPI Certifications however you'd like. If you have questions about your future in the home performance industry and want to know how BPI Certification can benefit you, give us a call at (800) 460-2575.