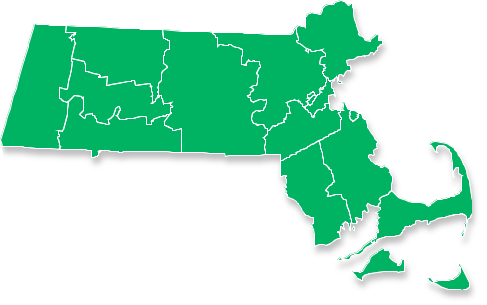 The new Massachusetts energy code, called the 2015 IECC, requires that all new construction be tested and verified at both rough and finish. The MA website indicates that a certified HERS Rater or BPI-certified duct testing individual must do the testing.
Because of the MA energy code change, many HVAC business owners are pursuing either the RESNET HERS Certification or the BPI duct leakage certification to meet this requirement.
Everblue provides residential energy efficiency training for home performance contractors in Massachusetts who are trying to satisfy the energy code:
Our BPI Infiltration and Duct Leakage (IDL) Certification qualifies individuals to do blower door and duct blaster testing. This training can be completed 100% online or partially in person.
Our RESNET HERS Rater training package provides a more thorough analysis of residential energy auditing, including building science education, combustion safety, and on-going mentorship.
Realistically, if you are a contractor who specializes in a trade, such as HVAC, the BPI Infiltration & Duct Leakage Certification should be sufficient. Think of BPI IDL as a skill set (ie, blower door and duct testing).
Alternatively, RESNET HERS Rater Certification is more of a career change. You can start a home performance business as a certified RESNET HERS Rater. The certification process is more complicated than that of BPI IDL and can also result in a total career change. There's absolutely nothing wrong with going the RESNET route – in fact, you acquire even more skills. We just recommend that you weigh the two options and determine which one makes more sense for your business and career goals.
In addition, while both certifications technically address the Massachusetts energy code requirements, code compliance is determined at the county and city level. You'll definitely want to contact your local building department and speak with the code official for your are to see if he/she has a preference of BPI IDL vs. RESNET.
For more information about the commercial and residential energy code requirements in Massachusetts, check out the DOE Energy Codes website. Be sure to note the commercial and residential tabs.
Take a look at our course schedule or give us a call at (800) 460-2575 if you have questions about this training.