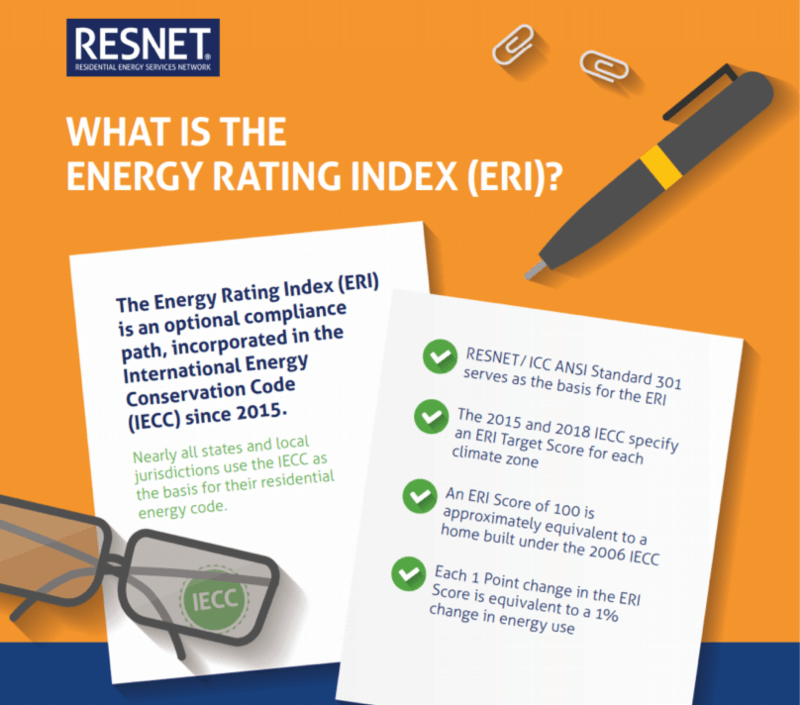 The NC Energy Rating Index option means that homebuilders can work with a certified RESNET HERS Rater to evaluate the proposed energy use of a new home and use the resulting energy score (determined by the HERS Rater) to demonstrate that the home meets or exceeds minimum energy code requirements.
Previously, homebuilders were forced to choose between a prescriptive path or performance path as a way of complying with the state's mandatory code requirements. This took a lot of time and knowledge of the building code requirements. Now, with the acceptance of the ERI pathway, builders can hire a certified RESNET HERS Rater to show reduced energy efficiency and improved cost-effectiveness of their housing stock. The third-party HERS Rater performs the home energy assessment and provides the ERI documentation to the local code official for approval, offering a quick and easy solution for the builder!
Who Benefits from the Energy Rating Index?
Not only are builders required to meet code requirements, but it's advantageous for them to show prospective homeowners that their homes are energy-efficient; homeowners inherently desire savings, and they can save a lot of money by cutting energy use. Using the ERI performance path is one way to achieve this goal and has proven to be cost-effective. RESNET contracted with the Florida Solar Energy Center to conduct cost-effectiveness analyses of new homes configured to comply with the ERI performance path provisions compared to homes configured to comply with an older building code.
"The ERI provides an easy, expedited and cost-effective performance-based compliance path that further adds to the many benefits of HERS ratings," said Ryan Miller, NCBPA's Executive Director. "Builders will save time and money, code officials will spend less time on the job, and consumers will benefit from the third-party energy efficiency verification process."
The Energy Rating Index option became available on July 1, 2018 for new home permits ahead of the full transition to the new NC energy code on January 1, 2019. The new residential energy code will be in effect through 2024, with opportunities to make incremental changes during the term. Therefore, builders, contractors, homeowners, and state legislators will be taking special notice of home energy efficiency issues for at least the next 5 years.
There are several other interesting facts about the new North Carolina energy code:
This is the first time that the state code references the use of on-site renewable energy systems and takes their presence into account for evaluating a home's overall energy use and efficiency.
NC has a strong energy efficiency "backstop," which means that a home must meet minimum energy efficiency requirements in order to comply with the state code. In other words, a home may not meet code with solar PV or other renewable energy systems alone.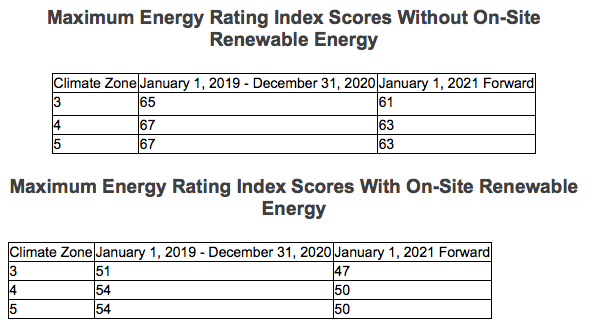 NCBPA was one of several energy efficiency advocates to champion members of the Energy Ad Hoc Committee and the NC Building Code Council to include the ERI option in the new code. NCBPA seeks to make the ERI option a requirement after 2-3 successful years of use across the state.
According to NCBPA, North Carolina produces the fourth most HERS Ratings in the country, with more than 30% of new single and multifamily homes being rated annually.
In 2017, there were 15,545 homes HERS rated in North Carolina. The average HERS Index Scores of homes rated in the state (in 2017) was 67. As we saw in the above chart, the goal scores will be slightly lower because the lower the number, the more energy-efficient the home is.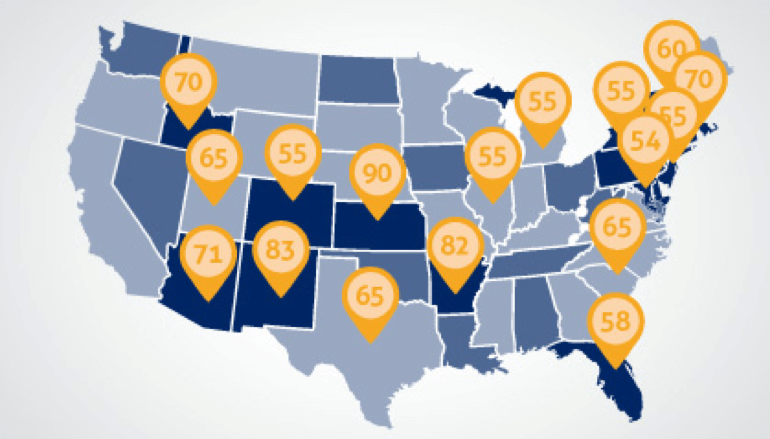 Earlier in 2018, NCBPA identified a 9.5% sale price premium for homes with HERS ratings and certifications for energy-efficient, green and high performance certifications. NCBPA's Miller said that he expects HERS rating companies to increase hiring in 2019 to meet increased demand from builders looking to save time and money by using the ERI option.
If you think you might be interested in joining the residential energy efficiency industry, you can learn more about RESNET HERS Rater Certification on our New to RESNET? Start Here page. You can also call us at (800) 460-2575 to learn more about the occupation and the certification process.