Solar Power World, a leading solar publication, released its annual list of the Top Residential Solar Contractors earlier this week. While reviewing the list, I noticed something that the best-of-the-best solar installation companies have in common: they hire NABCEP Certified Installers.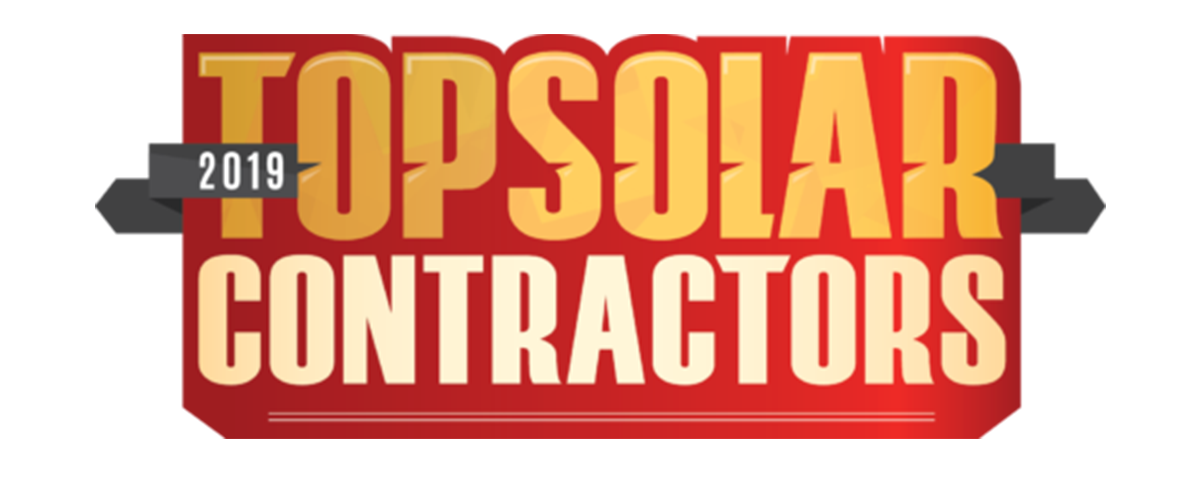 As Sunline Energy notes (#29 on the list), there are different tiers of solar installations:
Those done by amateurs who have purchased solar panels from Amazon and go the DIY route
Those done by licensed electricians
And those done by certified professionals
You may think that licensure and certification mean the same thing. But that's not true.
States require licenses to perform a service, whereas certification is a voluntary extra step to market your advanced depth of knowledge.
The North American Board of Certified Energy Practitioners (or NABCEP) is the most well-known organization for creating solar workforce standards. The NABCEP solar certifications are recognized internationally.
Which type of solar installer do you want to be?
You could do the bare minimum and earn the state license. I call this the bare minimum because oftentimes, state licensure exams only test your knowledge of business ethics and financial management. Believe it or not, the state solar license exams often glaze over the actual solar installation concepts! Can you imagine being a licensed solar installer and NOT having a basic understanding of how solar installations work? This is where NABCEP Certification comes into play.
The NABCEP standards have been vetted for decades by thousands of experienced industry professionals. When you pursue NABCEP Certification, you are gaining the knowledge and best practices of those who have come before you. Instead of learning the hard way, NABCEP Certification offers you the *best* way.
90% of top solar companies benefit from NABCEP Certification
There are 243 residential solar companies on the Solar Power World list. My goal was to research every company on the list and evaluate whether or not they hired NABCEP certified installers.
But the answer became obvious after researching the first 30 companies. Of the top 30 residential solar companies, all but 3 have NABCEP certified installers on staff.
What this means is that solar companies understand the value that comes with NABCEP Certification. These companies want to hire solar installers who have taken the time to invest in the solar industry. It's like that old phrase of talking the talk vs. walking the walk.
Why do solar companies prefer hiring NABCEP certified installers?
NABCEP certified installers:
Know the most efficient methods of installation
Know the safest approaches to complex projects
Have a clear understanding of the materials and tools needed
Have documented training and work experience to verify their competence
When solar companies hire NABCEP certified installers, they know that they are hiring quality.
It's important for solar installers to separate themselves from the amateur DIYers.
NABCEP Certification is the best way to stand out. Companies and consumers alike trust the NABCEP brand because it represents knowledge, skills, and abilities that exceed the baseline expectation.
The takeaway
If you're serious about becoming a solar installer, you really should include NABCEP Certification on your list of goals.
And if you're new to solar, try not to feel overwhelmed. The NABCEP Certification Handbook spells out every step needed to qualify for the certification exams.
In short, NABCEP Certification is attainable for beginners as well as licensed electrical contractors. The only difference is that licensed contractors can probably skip some of the entry-level steps and earn certification faster.
It doesn't matter where you start or what your background has been in. If you want to work in the solar industry, you owe it to yourself to learn about NABCEP Certification.
At Everblue, we offer solar training courses that introduce electrical concepts and help qualify you for NABCEP Certification. After you've read the NABCEP Certification Handbook, you'll see how our NABCEP training packages can help you. We've designed each package to align with the NABCEP training prerequisites. If you have any questions about solar training or NABCEP Certification requirements, give us a call at (800) 460-2575.