MidNite Solar, a leading manufacturer of alternative energy products, has joined a 2017 solar equipment partnership with Everblue Training Institute. This partnership highlights the collaboration and support between solar training providers and solar product manufacturers and will help to further the success of the solar installation industry as a whole.
Everblue is a well-established solar training provider with eight years in the industry and a proven record of high-quality training. Its IREC-accredited courses are aligned with the learning objectives set forth by the North American Board of Certified Energy Practitioners (NABCEP) and offer hands-on solar panel installation skills that participants can use to enter the clean energy workforce.

MidNite Solar, which is based in Arlington, Wash., started by making high-quality, cost-effective AC and DC disconnect boxes for the alternative energy industry. Now, MidNite produces a wide range of alternative energy products, including pre-wired battery-based systems, charge controllers, combiner boxes, inverter systems, and surge protection devices.
Many of Everblue's senior instructors are long-time advocates of MidNite Solar products on account of their quality and durability.
"We identified MidNite Solar as a strong partner due to its innovative line of products and nationwide availability," said Vince DiFrancesco, solar program manager at Everblue. "We look forward to introducing our solar students to some of the best equipment in the industry, further preparing them for successful careers in clean energy."
As part of the 2017 solar equipment partnership, MidNite Solar will be donating a series of products for use in Everblue's Solar PV Installer training program. During the hands-on portion of this course, participants will use MidNite Solar's equipment extensively to build various solar panel arrays and systems. As a result, MidNite Solar will gain unparalleled product and brand exposure to aspiring NABCEP-certified solar installation professionals.
Some of the cutting-edge products donated by MidNite Solar include: a birdhouse emergency disconnect switch and birdhouse-compatible disconnecting combiner box.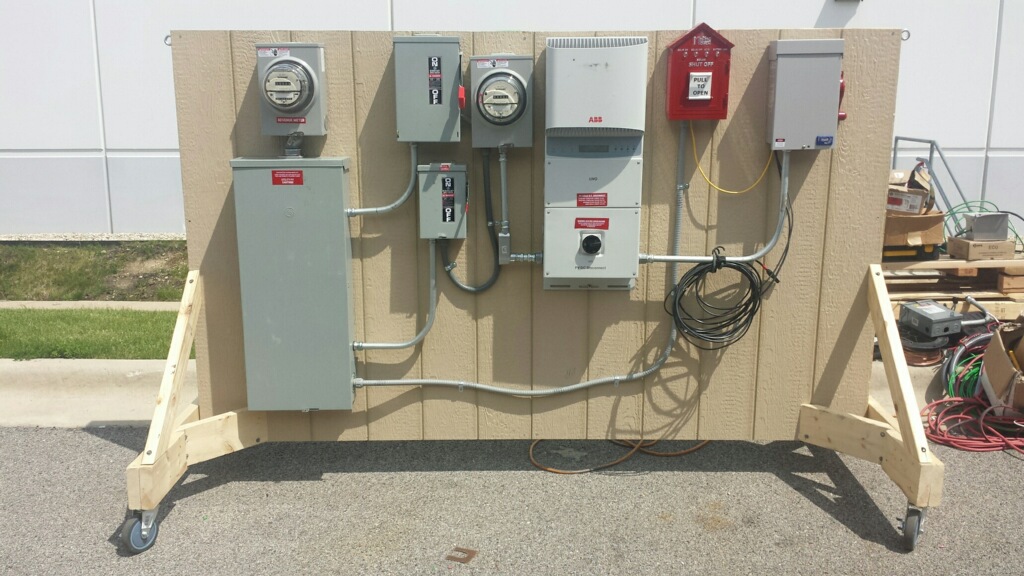 In this rapidly-changing industry, it's important for solar training providers to maintain a high-quality, up-to-date solar curriculum. This partnership between MidNite Solar and Everblue Training will offer a mutually beneficial opportunity for both organizations to guide ambitious contractors and electricians toward a career in solar energy.
For more information about the Solar Training Partners program, please contact Everblue by emailing [email protected] or by calling (800) 460-2575.