It's been almost a year since the BPI Healthy Home Evaluator Certification made its mark on the energy efficiency industry, and the designation is still yearning for the spotlight. Some BPI home energy auditors have struggled with the fact that there is less government funding and/or legislation incentivizing their pursuit of the HHE credential. And while that may be true about the certification specifically, the importance of healthy homes has been realized for years.
Research has shown that the strongest environment for healthy home assessments is in the affordable housing arena – where government-funded programs like the Low-Income Home Energy Assistance Program (LIHEAP) and the Weatherization Assistance Program (WAP) have aimed to alleviate energy and housing burdens for low- and moderate-income communities for years. In spite of these programs facing reduced budgets and therefore not reaching the eligible capacity of households, there continues to be innate benefits to offering home energy efficiency programs to these communities.
Put simply – we don't need government incentive programs to reveal the benefits of healthy home interventions in low-income households; the benefits are there either way, and it's our duty to address these opportunities whether there is funding or not.
What is a Healthy Home Assessment?
A healthy home assessment is much like a home energy audit; however, it focuses more specifically on the characteristics that affect occupant health, safety, and well-being.
The Green & Healthy Homes Initiative (GHHI) is the preeminent thought-leader on healthy homes assessments and partnered with BPI to develop the Healthy Homes Evaluator certification program. GHHI has identified eight fundamental elements that lead to a green and healthy home:
Dry
Clean
Safe
Well-ventilated
Pest-free
Contaminant-free
Well-maintained
Energy Efficient
As you can see, energy efficiency is only one part of the diagnosis. Therefore, the BPI Healthy Homes Evaluator program builds on the energy efficiency knowledge of certified home energy auditors and takes the skill set a step further.
As a result of combining energy efficiency and healthy home principles, households can expect the following energy and non-energy related benefits:
Improved indoor air quality
Reduced medical triggers leading to asthma, lead or carbon monoxide poisoning
Increased safety within the home
Sustained independence within the home (aging in place)
Reduced use of energy and water
Decreased waste generation
Reduced emissions and greenhouse gases
Improved economy though local workers trained in green and healthy home practices
These benefits are valuable for all housing types in all communities, but the impact is far more significant when it comes to affordable housing.
Why We Should Focus on Healthy Affordable Housing
Across the United States, housing agencies grapple with supply vs. demand. There is far more demand for affordable housing than there is in supply. These agencies are often forced to choose the cheapest building materials in the interests of housing the greatest number of people. Though admirable to accommodate so many individuals, it's a bit of a lose-lose because these low-income families are put in situations that are dangerous to their health and their wallet.
By the time a low-income resident is able to secure a home, the rent/mortgage payments have been driven up by the supply vs. demand problem and may not be reasonable based on the home's age and quality. At that point, the low-income household has to struggle to pay utilities, maintenance, repair, and improvement fees. More than likely, they go without making important improvements to their home and therefore end up consuming more energy than expected – which, in turn, leads to even higher energy bills.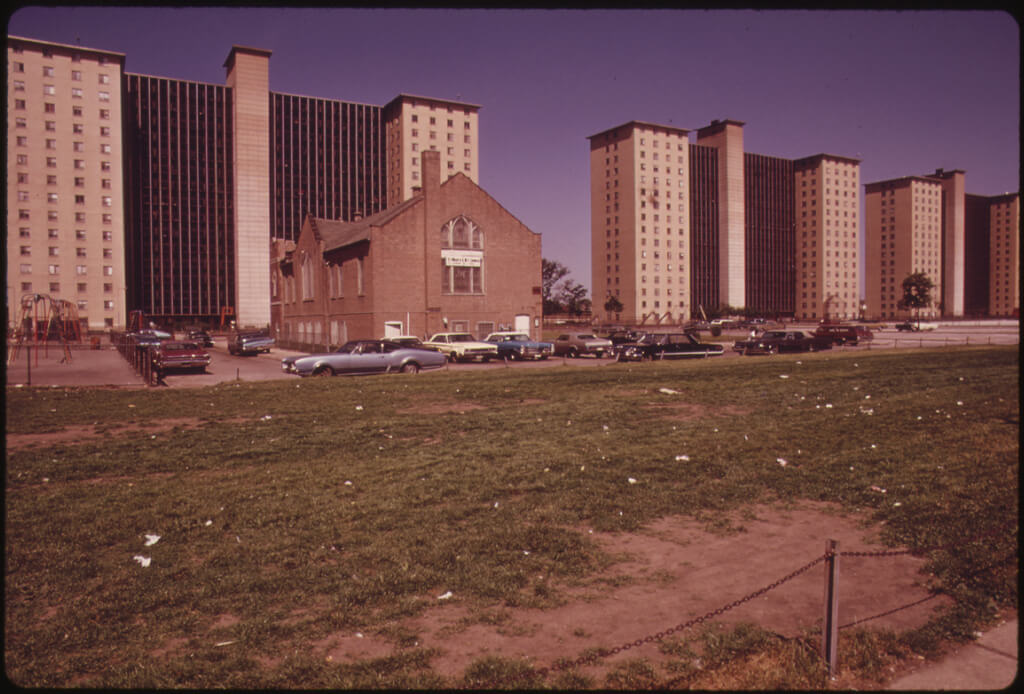 A study from Opower supported this theory and showed that low-income does not always mean low consumption. One might assume that low-income households are typically smaller than other households and, therefore, use less energy. However, Opower's data indicated that low-income households are diverse in their energy usage profiles and sometimes show greater energy use than their higher-income counterparts. In addition, low-income households are less likely to have compact fluorescent bulbs and low-flow showerheads and 25% more likely to have energy-intensive space heaters and window air conditioning units.
In short, low-income households spend a higher percentage of their income on energy costs. Healthy home assessments give income-qualified residents access to the resources they need to make repairs and upgrades that impact health and wellness – and result in energy savings.
Individual Benefits
Occupants of multifamily homes experience improvements in health, comfort, and financial stability.
Multifamily Building Owner Benefits
Building owners see lower operation and maintenance costs, increased asset values, and decreased vacancy.
Community Benefits
Overall, the community sees immediate improvements in environmental quality and economic benefits related to job creation.
I would venture to guess that there is an equal supply/demand problem when it comes to trained healthy home professionals.
What's Next in Healthy Affordable Housing
Over the last 10 years, weatherization has been a sole focus of improving affordable housing. It's not a huge leap to suggest incorporating healthy home principles into those audits.
Beyond the altruism of improving the affordability of housing and reducing the energy cost burden on low-income households, a home energy auditor will value the following benefits for this career path:
Acquiring new skills and knowledge
Gaining new business
Adding another credential to the resume
Eventually utilizing reimbursement funds from Medicaid and Medicare programs
According to Serj Berelson of Opower, there are positive outcomes for everyone when low-income communities can be transformed into efficient consumers. These outcomes impact the utilities, ratepayers, and the system as a whole. For certified energy auditors already involved in the home performance industry, it's a no-brainer to add healthy home skills.
The infrastructure and foundation is there.
At the end of the day, we know that many families face two mutually reinforcing problems: lack of affordable housing and lack of quality housing. Healthy home assessments can improve housing stability, affordability, and quality while also generating greater environmental, economic, and health benefits for the occupant, owner, local community, and region.
Sources:
Photo by John H. White via Flickr