The USGBC's recently approved LEED v4 green rating system was voted through with significant support from its membership. The new system is not incredibly different from its predecessor, which has been in use since 2009. One of the main differences is that v4 has expanded LEED to rate different building types, industry centers, and renovation situations that had not been addressed previously. These new structures include data centers, large warehouses, and factories.
LEED is by no means a mandatory code for new buildings. However, there are certainly a growing number of new construction projects applying for certification. In fact, all new United States federal buildings must now be LEED certified. This mandate demonstrates the federal government's commitment to combat climate change, which President Obama recently reiterated through his Climate Change Plan that he announced just a few weeks ago.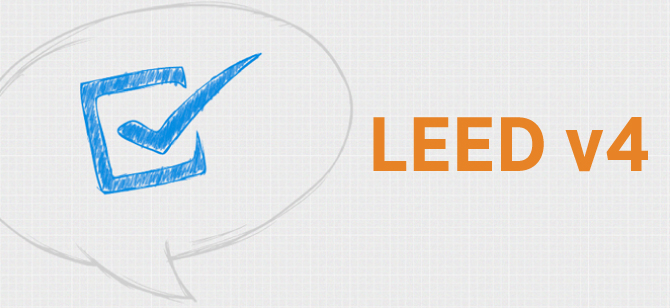 Although LEED certification is beneficial to the environment, the savings on energy costs also provide a strong economic incentive for architects and building planners to follow the guidelines. Many businesses have also found that the "LEED Certified" plaque in their lobby and on their website can be very helpful in marketing initiatives and PR campaigns. LEED reinforces a company's reliability and quality perception due to the cutting edge design of the buildings while also placing comfort in customers' minds that they are purchasing goods and services from a socially responsible business.
The changes in consumer preference combined with the financial incentives of energy savings have made potentially the biggest difference between LEED v4 and its predecessor. LEED's expansion to new structures only enhances chances for continued success promoting sustainable development.
Interested in learning more about LEED v4? Enroll today in our LEED training to learn the most up-to-date information.