Regardless of your education, occupation, or work experience – you ARE eligible to sit for the LEED Green Associate exam. There are no official LEED exam qualifications, other than the fact that you've studied LEED and are ready to sit for such a technical exam!
Having work experience or education in a related field of architecture, engineering, construction management, etc. certainly offers some advantages in terms of a base familiarity of green building terms and strategies. But overall, there are no LEED exam qualifications that state a candidate possess a particular degree or number of years of work experience.
If you're new to LEED and want an introduction to how this green building program can further your career, check out our LEED Overview section.
If you're ready to take your knowledge of sustainability and green building to the next level, keep reading!
Who Should Take the LEED Green Associate Exam?
You should seriously consider taking the LEED Green Associate exam if you:
are interested in learning about green building strategies, and
want to know how to apply those techniques to commercial and residential buildings to lower costs, reduce energy and water use, and improve indoor air quality
The LEED exam measures a candidate's understanding of only the Leadership in Energy and Environmental Design standards. The exam's singular focus on LEED terms and strategies offers an even playing field for anyone who wants to demonstrate their proficiency in the subject.
That said, we recommend that anyone interested in earning a LEED professional credential should participate in some kind of LEED Green Associate exam prep education. A course focused on LEED topics is the most effective way to learn the material and to become familiar with the LEED exam interface and credentialing process. Everblue offers three formats of its LEED Green Associate Exam Prep.
The LEED Green Associate Exam is open to all ages.
Prior to 2016, the U.S. Green Building Council (the organization that created the LEED standards) listed a minimum age requirement for those interested in taking the entry-level LEED Green Associate exam. This requirement was eliminated in September 2016.
Now, individuals of all ages may register for the LEED Green Associate exam. The LEED credentials offer a variety of academic and professional opportunities for young individuals. Students can use the LEED credentials to transition their education toward a building trade or related field, or they can use it as a marketable designation to stand out from other young professionals in the environmental industry.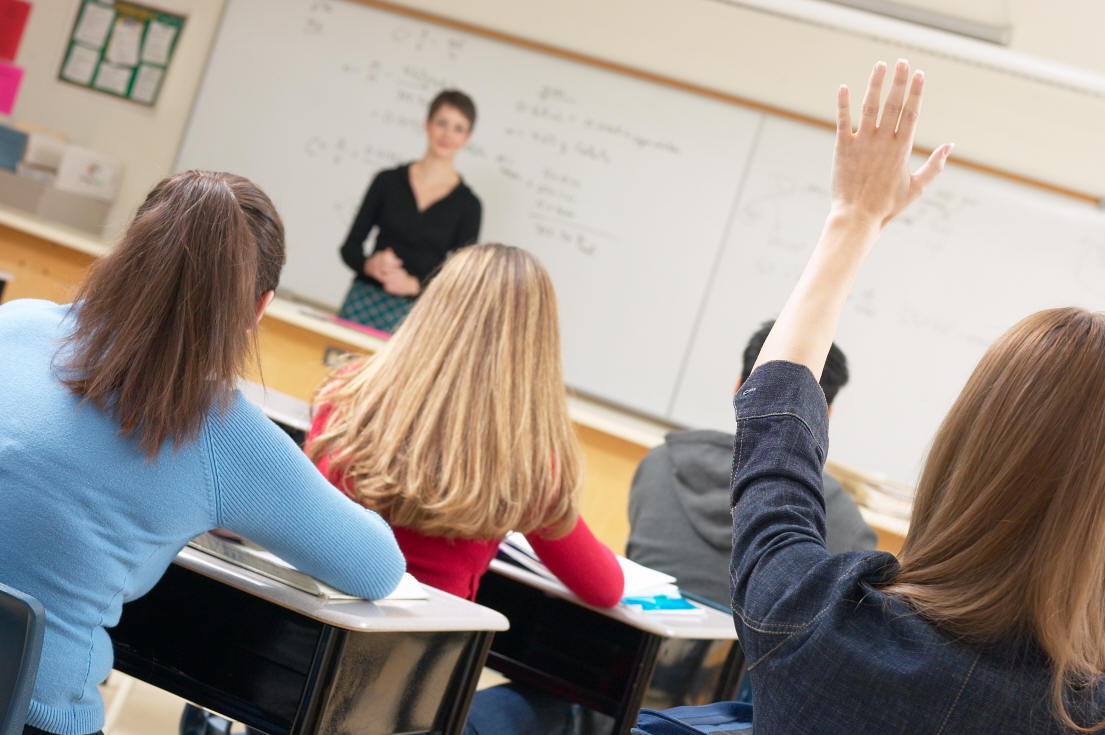 Unlike other professional credentialing programs, the LEED program has trickled down from active building professionals to college and K-12 students. The fact that LEED has become mainstream in multiple tiers of education proves the relatability and importance of the subject matter. Just as our previous post highlighted all the different building structures that can be impacted by LEED, there are many different groups of people who can also share in the value that LEED offers.
Particularly because the LEED Green Associate exam highlights a base understanding of high-level green building concepts (as opposed to a single green building job), college and high school students are equally qualified as working business professionals to reap the benefits of LEED training. In fact, full-time students are eligible for an extra benefit when it comes to the LEED certification exams – they get a 50% discount on the cost of the LEED Green Associate exam, bringing their total to only $100.
What are you waiting for?
Since its founding in 2000, LEED has practically become standard practice in the building and construction industry. What's more, the LEED Green Associate knowledge areas impact more than just the architects and engineers working on a LEED project. There are broad applications for students and professionals in a variety of industries.
For more information about who should get LEED, give us a call at (800) 460-2575. We're happy to answer your questions and set you in the right direction!