LEED GA live webinars have long been an excellent choice for anyone interested in pursuing the LEED Green Associate professional credential.
Particularly if you don't live close to an in-person training event or have a complicated work schedule, LEED GA online training provides the opportunity to interact in real-time with a knowledgeable and experienced instructor from the comfort of your home or office.
Simply put, LEED webinars save you from traveling and from spending extra money on accommodations.
But now, there's a new reason to consider LEED online training.
Organizations Make Alternate Plans to Stop the Spread of Coronavirus
With the world on high alert due to COVID-19 (also known as Coronavirus), many organizations and academic institutions have made changes to their in-person events and courses with the intent of minimizing social interaction and the spread of the virus.
This phenomenon, referred to as social distancing, encourages people to stay away from mass gatherings, avoid public transportation, and maintain distance from others.
Last week, the city of Austin, TX announced its plans to cancel the March 2020 dates for the popular South by Southwest (SXSW) Conference & Festivals. This is the first time in 34 years that the March event will not take place.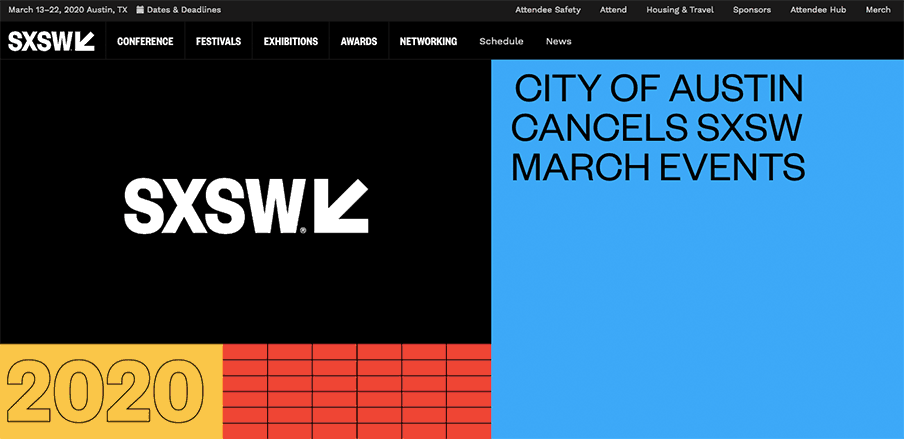 The SXSW press release went on to say that they are exploring options to reschedule the event and are working to provide a virtual SXSW online experience.
Stanford University also shared its plans to move in-person classes to an online format for the last 2 weeks of the winter quarter, among other steps: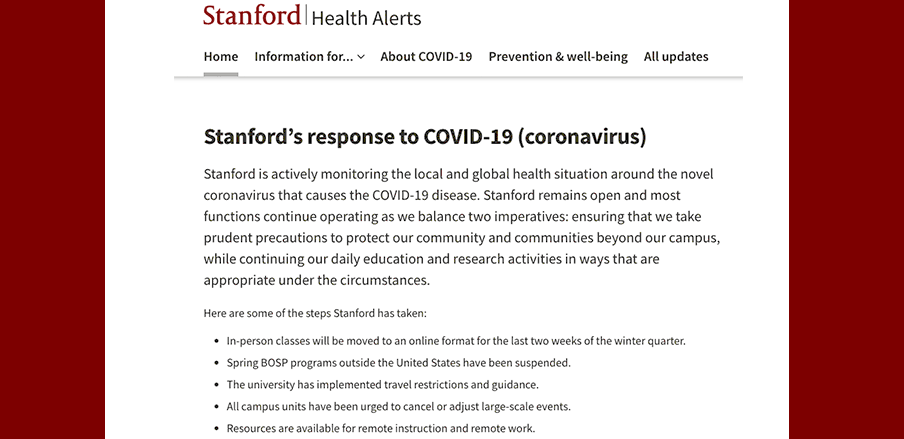 The Show Goes On with LEED GA Live Webinars
At Everblue, we offer the same LEED training curriculum in multiple formats, to accommodate different learning styles and needs.
We've been offering self-paced e-learning presentations, live in-person courses, and live webinars for the past 10+ years.
In light of Coronavirus, we're especially recommending that participants consider our LEED Green Associate Live Virtual Classroom.
On our LEED Green Associate Exam Prep course page, you'll see our listing of upcoming in-person course locations and dates. The in-person courses are available nationwide, with each session spanning 2 full days. To help you with your social distancing efforts, we'll be offering all of our in-person sessions as a live virtual classroom as well.
What is a LEED GA Live Virtual Classroom?
With the virtual classroom format, you can join one of our regularly scheduled in-person courses via the Internet.
The live virtual classroom is a great option to knock out the training without the hassle of traveling. Just block out your desired dates, and you'll be well on your way to achieving your goal!
How to Get Started
Visit our LEED Green Associate Exam Prep page and navigate to the Pricing section.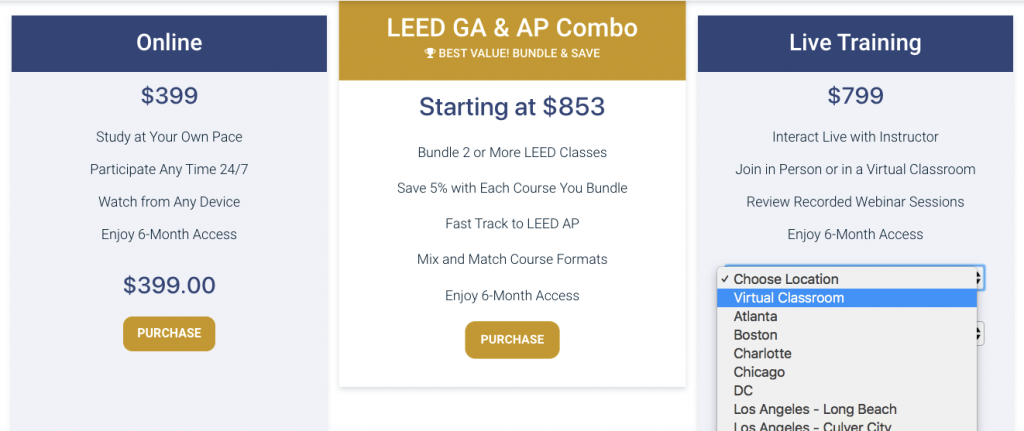 Because the virtual classrooms align with a regularly scheduled in-person class, please note the time zone listed in our full course schedule listing on that page.