Las Vegas is well known for its bright lights and big city atmosphere. It's commonly associated with extravagance and glitz—not energy efficiency or sustainable design. However, in recent years, the city has made some real strides in this direction, namely its focus on green design demonstrated by a growth in the number of LEED-certified buildings.
Why is a city known for its unique, lavish, and luxurious buildings incorporating sustainability into its design practices? This has largely been influenced by the creation of state and local tax incentives for new buildings and building conversions that make use of LEED certified standards. Eleven municipal governments have implemented policies that encourage better building practices by rewarding leadership in the field of energy-efficient design. In 2008, the city of Las Vegas created the Green Building Fund, dedicating 25% of any utility fee increase to support efforts to ensure all public buildings were built to LEED Silver standards. The Nevada state legislature passed a bill in 2005 that established the state's first green building incentive program. Following this new legislation, the number of LEED projects in Nevada jumped from 14 in 2005 to 97 in 2007.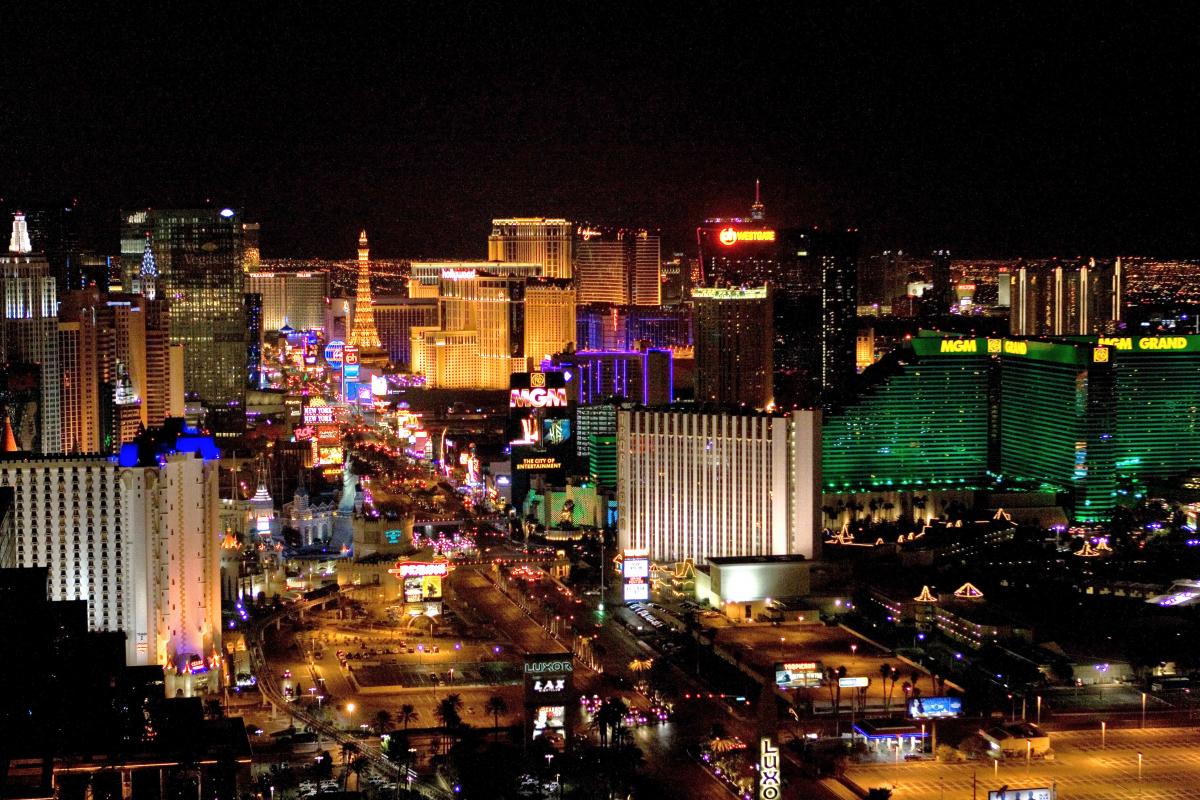 Additionally, Las Vegas has been struggling for years to meet the energy and water demands of its over 500,000 residents and the almost 40 million tourists who visit the city every year. The state of Nevada relies heavily on the already overtaxed Colorado River for its water supply. The river is now in serious condition and the elimination of this river system would be detrimental for the citizens, businesses, and all those who visit the city of Las Vegas.
Two of the major LEED projects in Las Vegas are the CityCenter and the Palazzo casinos. At approximately 18 million square feet, the 8.3 million dollar CityCenter has been named the largest LEED Certified project in history. Through the use of low-flow shower heads, faucets, and toilets, water efficiency efforts save an estimated 50 million gallons of water a year. This is the equivalent to the amount of water used by 380 Las Vegas homes annually. The Palazzo also contributes to water conservation with a computerized central irrigation system, water reclamation system, moisture sensors, and use of drip irrigation. Other features of the Palazzo hotel include lighting occupancy sensors, a solar pool heating system, and automatic air conditioning controls to reset temperature when guests are not present.
As a mega-center for tourist attractions, Las Vegas will likely always produce a heavy burden on its energy and water systems. This is just more of a reason why major businesses such as large office buildings, casinos, and hotels should get involved in a collective action to reduce their overall effect on the area's most vital resources.
For more information about earning LEED accreditation, please visit the LEED Certification section on our website or call us at (800) 460-2575.