What do you mean by "LEED Certification Requirements"?
If you're working on a LEED building project, then you probably know that there are 100+ green building strategies that you can implement into your project and earn a LEED Certification.
If you're brand new to LEED but want to learn more, you're probably looking for LEED Accreditation…not LEED Certification. Here at Everblue, we can help you get LEED Accredited.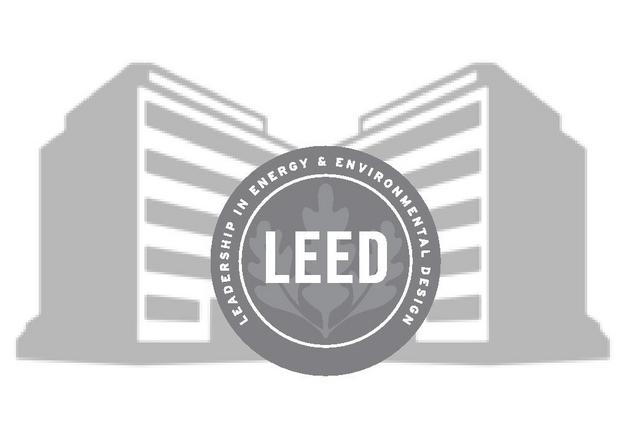 LEED Certification applies to buildings.
The Leadership in Energy and Environmental Design (LEED) standards apply to new and existing buildings, homes, and communities. When a structure is designed, built, and operated in a sustainable way that aligns with the LEED standards, it is eligible to earn a LEED Certification label.
LEED Certification aims to reduce energy consumption, conserve water, improve indoor air quality, lower operating costs, and more.
LEED Accreditation applies to people.
An individual interested in LEED green buildings usually studies the LEED standards in preparation for an accreditation exam. Upon passing the exam, the individual earns a LEED designation, such as LEED Green Associate.
Understanding the LEED Certification Requirements
Part of the reason why individuals seek LEED Accreditation is because the knowledge helps them to understand the LEED certification requirements. This knowledge is crucial because there's no one path for earning a LEED Certification label.
That's right – LEED Certification is not necessarily a cookie-cutter model for buildings.
The LEED standards are comprised of categories:
Integrative Process
Location & Transportation
Sustainable Sites
Water Efficiency
Energy & Atmosphere
Materials & Resources
Indoor Environmental Quality
Within these categories, there are specific strategies or goals, called credits. Each credit is worth a number of points. If you've heard about the four levels of LEED Certification – Certified, Silver, Gold, Platinum – this is what those levels are referring to. Each level corresponds with a point range.
In order to earn a LEED Certification label, project teams must develop a plan at the outset to determine which level of LEED Certification they want to achieve and which credits will make the most difference for their project. They can pick and choose from the credit options, so long as they demonstrate proficiency in fulfilling that credit's requirements.
At the end of the day, documentation will show which credits were chosen and how the team met the corresponding requirements. The Green Business Certification Institute, or GBCI, will determine whether the team's efforts were sufficient and will therefore award certification.
To get a better understanding of the LEED Certification requirements, see the LEED Credit Library on USGBC's website.
Understanding the Eligibility Requirements for LEED Accreditation
From an individual's standpoint, the process for earning a LEED credential is as follows:
Take a LEED Training Course
Pay USGBC for your LEED exam
Schedule your exam appointment with Prometric
Please note that the LEED credentials are valid for two-year periods. LEED Green Associate credential holders must acquire 15 hours of continuing education every 2 years to maintain their credential. LEED APs with a specialty must acquire 30 hours of continuing education every 2 years to maintain their credential. In addition to continuing education hours, individuals must also pay a biennial renewal fee to the USGBC.
For more information about LEED Certification requirements or LEED Accreditation, please call us at (800) 460-2575.