As more companies recognize the value in incorporating environmental sensitivity into business practices, formal corporate sustainability programs are on the rise. Many of these programs begin with the formation of a green team, made up of employees willing to share talent, knowledge, and energy to establish sustainable practices in the workplace.
What can companies and their green teams do to ensure that sustainability is absorbed into the corporate culture? The answer centers on achieving high levels of employee engagement. Whether you are establishing a new green team, or participating in an existing one, the following suggestions will help to support and promote sustainability efforts throughout the organization.
Communication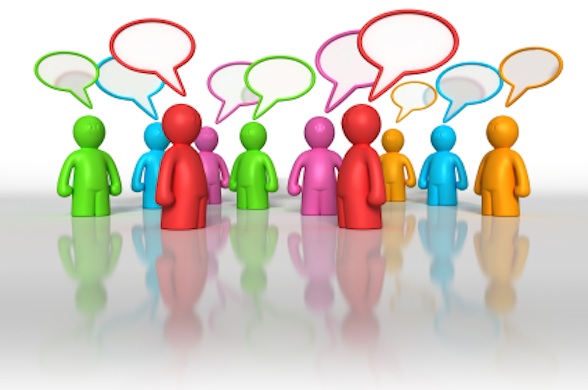 A recent study "Greening the Workplace 2011 – Engaging Employees to Benefit the Planet and the Bottom Line," conducted by A Greener Planet, found that "organizations with a method for employees to share ideas were more than six times as likely to have a very effective program." It is critical to involve employees and open the lines of communication to encourage creativity and interaction. Employees need to understand the rationale behind green team initiatives that impact their experience at work. With the support of management, the green team must work to align green goals with business activities. Communication needs to flow among employees, the green team, and management.
Track Progress
Pay attention to what is happening, and document efforts as well as results. Employees can typically manage some data collection as part of their regular job roles, noting differences in outcomes. Tracking results to evaluate initiatives will motivate continued success and provide an opportunity to adjust efforts where necessary. It's helpful to have a system in place for compiling and sharing results on a regular basis, which ties back to effective, ongoing communication.
Recognition
The aforementioned study by A Brighter Planet indicated that two of the top predictors of success in employee engagement were frequency of sustainability program promotion and upper-level leadership. Recognition programs provide an opportunity to share success stories, demonstrate management advocacy, and promote green efforts.
Competitions, incentives, and rewards are all ways to raise awareness and celebrate achievements. Remember that contributions made outside of the workplace count too. Volunteerism and community outreach should be integrated as a part of corporate social responsibility.
In keeping with the spirit of the "grass roots" efforts that give rise to green teams, recognition programs should be meaningful, simple, and relatively inexpensive. The goal is to build support for green efforts, and rewards should be aligned with program strategies.
Education
A constant pursuit of knowledge and a plan for sharing information should be incorporated into the green team's goals. Educational programs enhance the skills and abilities of the workforce, set the stage for growth and innovation, and empower employees to facilitate change. Educational programs don't need to be formal or costly. The focus should be on making resources available to employees who want to expand their knowledge and make a greater contribution.
Green teams are instrumental in the success of corporate sustainability programs as they lead and manage change. Green teams create opportunities for employees to leverage their talents and interests to make a positive impact on the organization, the community, and the environment. With attention to a few details to promote employee engagement, the team can build value into the program and create a framework for sustainable success.