Contractors working in heating, ventilation, air conditioning, and/or refrigeration (HVACR) may wonder how LEED certification can improve their career and grow their HVACR business. As a comprehensive green building program, LEED seeks to optimize all systems in a building to ensure maximum efficiency, energy savings, and occupant comfort. HVACR plays an important role in that process. Thus, there are applications of LEED for HVACR technicians, especially those who pursue the MSCA GreenSTAR program.
If you're new to LEED and want to get a better understanding of how it works, please visit our What is LEED? overview series.
If you're familiar with LEED already and want more information about how to use it to further your HVACR career, keep reading.
Become a GreenSTAR
The MSCA GreenSTAR program recognizes HVACR professionals who demonstrate a commitment to environmental stewardship. This designation represents a contractor's understanding of the latest green technologies in HVAC as well as a contractor's ability to deliver energy-efficient and cost-effective indoor environmental solutions.

The Mechanical Service Contractors of America, or MSCA, is the leading national trade association for HVACR contractors. MSCA created the GreenSTAR Qualified Contractors Program in 2007 in direct response to the growing demand for LEED certification in commercial buildings.
LEED is identified as a prerequisite in at least four different ways on the MSCA GreenSTAR application. It's clear that an HVACR company cannot claim an interest in environmental stewardship and sustainability without having demonstrated legitimate experience or exposure to LEED concepts.
How LEED for HVAC Technicians Fits into the GreenSTAR Program
LEED certification concepts are closely tied to the MSCA GreenSTAR approach. Like LEED, MSCA diagnoses and services buildings using a "whole building" approach. GreenSTAR contractors view buildings as an ecosystem – people, air, water, equipment, and systems all operating together to maximize the quality of the environment while minimizing resources and optimizing return on investment.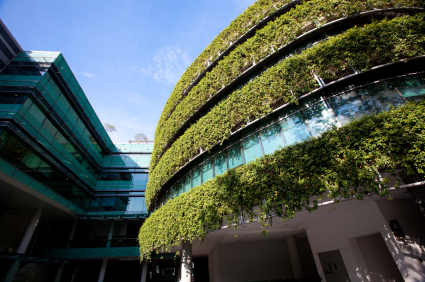 Similar to how LEED impacts the design, construction, and operations of building projects, MSCA believes in a predictable building efficiency cycle. This includes building efficiency into every decision and meeting goals every step of the way. The cycle rotates among three stages: Evaluation, Solutions, and Savings.
During the Evaluation period, an MSCA GreenSTAR contractor will identify benchmarks and offer energy conservation recommendations in a report.
Solutions can range from commercial energy audits, retro-commissioning, green preventative maintenance programs, utility bill analysis, and LEED certification.
Savings come from INCREASED equipment lifespan, property values, rental income, tenant satisfaction and comfort, and employee productivity. There are additional monetary savings from DECREASED energy costs, energy consumption, operations and maintenance costs, and down times.
LEED and GreenSTAR Empower HVACR Contractors & Clients
The MSCA GreenSTAR designation demonstrates environmental service excellence in the mechanical and HVACR industries. An MSCA GreenSTAR contractor possesses the skills and expertise necessary to deliver energy-efficient and cost-effective indoor environmental solutions to meet customer needs and ensure tenant satisfaction.
Companies with this designation can assure their clients that they specialize in cost-reduction strategies and energy-efficient solutions.
How HVAC Companies Benefit from MSCA GreenSTAR
Provides an opportunity to stand out and be a leader
Illustrates commitment to ongoing green building training and education
Demonstrates proven LEED experience
Highlights an understanding of equipment upgrade and energy efficiency issues
What Clients Get When Working with a MSCA GreenSTAR Company
Reduced energy costs
Improved air quality
Improved water efficiency
Improved employee productivity & satisfaction
Assurance that all federal and local environmental regulations are met
How to Earn the MSCA GreenSTAR Designation
The GreenSTAR designation is exclusive to MSCA STAR companies that have proven their commitment to environmental stewardship and are recognized as leaders in the green movement within the HVAC industry.
According to MSCA, fewer than 1% of HVACR contractors nationwide qualify for the GreenSTAR designation.
Specifically, a company can apply for the MSCA GreenSTAR designation after meeting the following criteria:
Company must be an MSCA member
Company must have MSCA STAR Qualification
Company must employ at least one LEED accredited professional
Company must be a USGBC Member – either with a local chapter or the national organization
Company must verify that at least 25% of all employees have participated in a green training or education program
Company must offer specific sustainable services and recommend "green" procedures and equipment
Company must develop an internal "green" policy and/or acquire LEED certification, of any type, of its building
Company must participate as a project team with a LEED EB or LEED NC registered project within the past three years
Companies can pursue this designation by completing the application on the MSCA website.
It's a wise and strategic move for HVAC companies to acquire knowledge and technical experience in the green building space; LEED Certification has nearly become standard practice in federal and municipal buildings, as well as homes and multi-family apartments, offices, hospitals, and retail buildings nationwide.
If you're interested in learning more about LEED for HVACR technicians, visit our LEED Green Associate Exam Prep training or call (800) 460-2575.