Humanscale London welcomed 60 guests to their ergonomics showroom for a panel discussion to debate international green building standards: LEED, BREEAM and Ska for commercial interiors. The debate was organized and moderated by Kurt Fernandes, Humanscale London A+D Manager.
James Parker of BSRIA, the Building Services Research and Information Association (UK), presented an overview of BREEAM, the Building Research Establishment's Environmental Assessment Method. BREEAM is the oldest of all three rating systems as BREEAM for New Construction of Offices was first launched in 1990. Since that time, BREEAM has developed many different rating systems for a variety of building types including courts, data centers, and prisons. Other "schemes" exist for refurbishment, in-use and communities. Bespoke or custom versions of BREEAM were created for the London 2012 Olympic Park and its venues. Mr. Parker concluded his remarks by stating that BREEAM has borrowed the innovation category from LEED, to reward projects that take green building to the next level.
Elina Grigoriou presented Ska, developed by RICS, the Royal Institute of Chartered Surveyors. The Ska Rating helps landlords and tenants assess fit-out projects against a set of sustainability good practice criteria. It is estimated that 11% of UK construction spending is on fit-outs and that buildings may have 30-40 fit-outs during their lifecycle. Ska has made available a free and open-to-all software tool for designers to design, specify, rate and certify. Ms. Grigoriou emphasized that the Ska rating is different than LEED for Commercial Interiors because Ska is not tied into LEED's Location and Transportation credits. Ska is based upon industry feedback that indicated attempts to use whole building systems for certification of fit-out were unsatisfactory both in terms of high costs and low relevance.
Joan Mahon of Everblue presented LEED, Leadership in Energy and Environmental Design. LEED is utilized in 135 countries and over 50% of LEED projects are international – outside the US. Ms. Mahon discussed the LEED to BREEAM equivalency under development. According to the U.S. Green Building Council (USGBC), this initiative is to better serve projects teams working globally and using multiple green building rating systems. Therefore, the USGBC is exploring commonalities between LEED and other systems that share the same mission, intent, effort and demonstration of leadership. A BREEAM project which maximizes points in Energy Efficiency: zero net CO2 emissions, will earn maximum points in LEED for categories in Energy and Atmosphere: Optimize Energy Performance, On-Site Renewable Energy and Green Power. Both standards inspire project teams to design for carbon footprint reduction.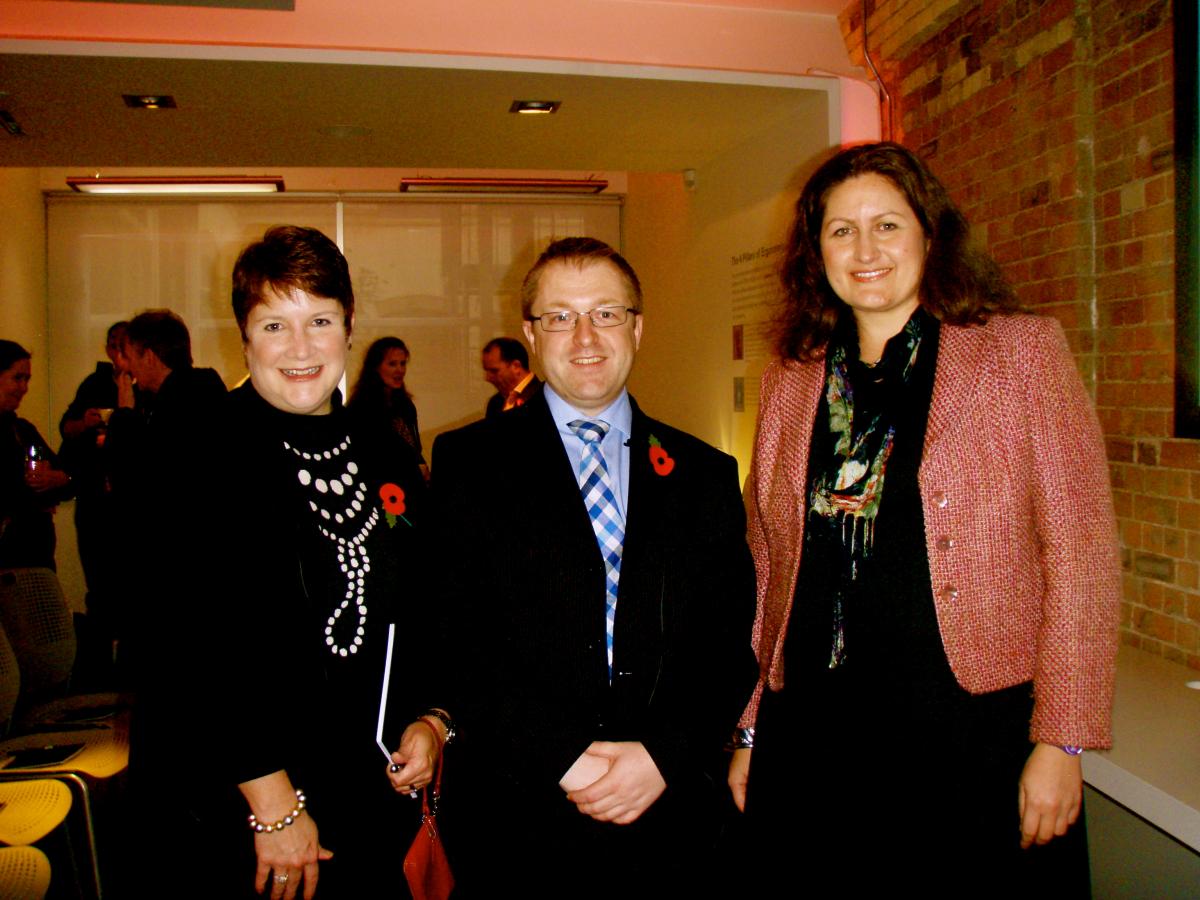 From left to right: Joan Mahon, Everblue; James Parker, BSRIA; and Elina Grigoriou, designer and Ska Development Partner at the Humanscale London showroom.
BREEAM vs. LEED – The Debate
Earlier in the week Humanscale hosted a two-day LEED Green Associate class taught by Everblue. Design professionals from London and Paris attended along with Humanscale Account Managers.
The Everblue LEED Green Associate class offers a two-day intensive overview of LEED including the core concepts and the process of LEED certification. Humanscale Account Manager Natalie Hodson shared with the class an Innovation in Design credit known as the Comprehensive Ergonomics Policy and Program. Humanscale developed this Innovation in Design credit for the Commercial Interiors LEED rating system. Humanscale has also worked with the USGBC to develop a LEED Pilot Credit for an Ergonomics Strategy. The purpose of this credit is to promote the health, comfort and productivity of occupants by improving the fit between the worker and the work environment through workstation enhancement and training. If you are interested in hosting a corporate class, call (800) 460-2575.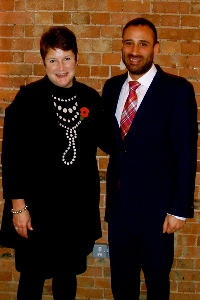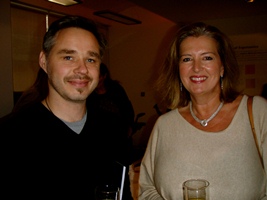 Left: Joan Mahon, Everblue and Kurt Fernandes, Humanscale London A+D Manager. Right: Tony Knight and Gill Parker, Joint Managing Director of BDG. Mr. Knight attended the two-day LEED Green Associate class held earlier in the week.