BPI training and testing is now available from your home. And you may be wondering, how do I complete the field exam? How do I buy blower door equipment?
You have two options:
Register for Everblue BPI Training and save on equipment
Since you'll need equipment for your field exam (and for working in this industry), we have partnerships with the leading manufacturers who offer our students discounts on equipment.
TruTech Tools: 8% discount and free shipping
The Energy Conservatory: 12.5% discount
Option 2: Buy used blower door equipment on eBay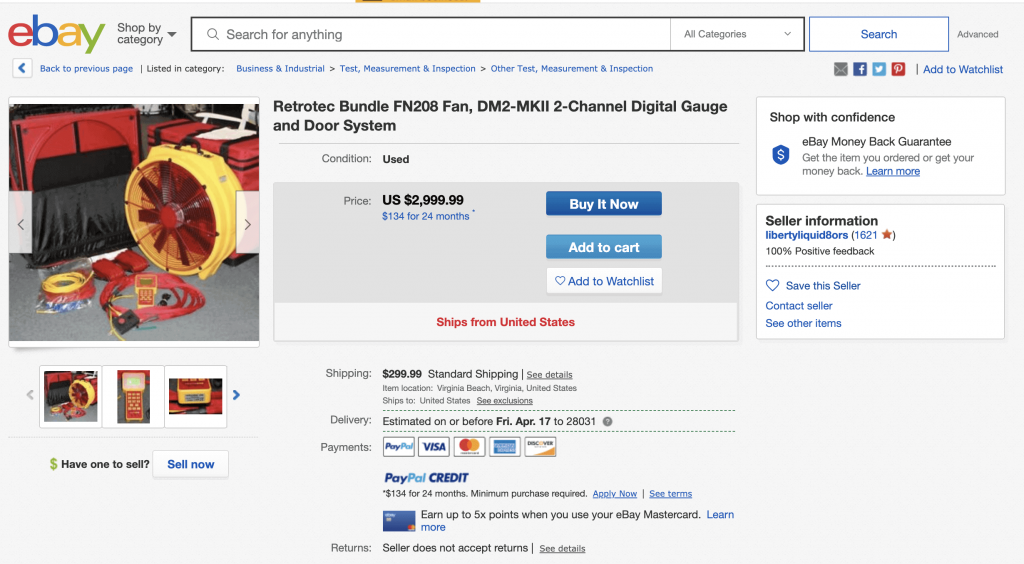 When you buy equipment, or anything, from eBay, you run the risk that the equipment may or may not be in the best shape.
And the field has been growing so much that used equipment is actually still expensive. In some cases, it's the same price as buying new equipment with the previously mentioned discount.
How much is blower door equipment? You should expect to spend between $5,000 and $6,000 on brand new blower door and duct testing equipment. So think about it. Those exclusive discounts from the manufacturers will be really helpful.
Don't let equipment be the barrier between you and your goals. We're here to help!
Sign up for one of our BPI Certification courses and use the special equipment ordering form inside the course to get your discount!