A Conversation with E4TheFuture Founder, Steve Cowell
Our Everblue Co-Founder, Jon Boggiano, recently had the opportunity to sit down and speak with Stephen Cowell, current president of E4TheFuture. Everblue specializes in both BPI training and certification. Together they discuss the state of the energy efficiency industry, how it's being transformed, and the bright future we have to look forward to creating together. Their conversation has been edited for clarity and brevity below.
Jon Boggiano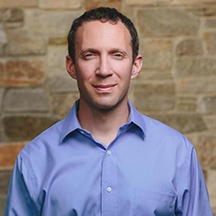 As a serial entrepreneur, he is an innovator, leader, and investor who focuses on forging organizations that positively impact the greater good. His twin passions are building things (products, experiences, and companies) and mentoring professionals. Jon serves as a board member and advisor to a number of companies and non-profits. He holds a BS from the US Military Academy at West Point and an MS from Stanford University. In 2011, the White House recognized Jon as a Champion of Change for his work at Everblue.
Stephen Cowell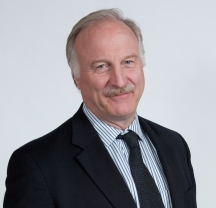 Steve founded and has directed numerous energy efficiency and renewable energy organizations, including Conservation Services Group (CSG) in 1984. He was the organization's chairman and CEO until the 2015 sale of its assets. Under Cowell's leadership, CSG designed and implemented conservation and renewable energy programs for utilities, state agencies, and other entities nationwide ultimately providing services to more than 3.2 million businesses and households. Cowell successfully advocated for energy efficiency as a least-cost power supply option. He helped to create and build the residential energy efficiency industry through sound public policy, legislation, and establishment of trade ally networks as well as delivery of cost-effective programs.

E4TheFuture promotes residential clean energy and sustainable resource solutions to advance climate protection and economic fairness by influencing federal, state and local policies. Their goal is to build resilient and vibrant energy efficiency and grow the clean energy sector by developing local innovative strategies.
As a well-established thought leader, E4TheFuture serves as both an actor and an enabler of others' actions. They publish, convene, advocate, and develop demonstration projects to promote education in their industry.
E4TheFuture collaborates with industry stakeholders to provide expert policy solutions, education, and advocacy in a pragmatic way. As a small, nimble organization, they integrate smart strategies to accomplish public policy goals to advance clean energy.
As the energy industry evolves, E4TheFuture supports advancing the effective integration of energy efficiency (EE) with other distributed clean energy resources, with the goal of ensuring affordable, clean and equitable energy use for all customers.
How did you get started?
When Steve began his career, he became interested in energy conservation. In 1979, at the request of the Carter Administration during the Iran hostage and oil crisis, Steve was asked to come up with an idea of how to address the challenge that everyone faced as oil prices tripled. So he immediately reached out to the state's weatherization program to better understand energy conservation.
After learning about low cost and no cost energy that people can achieve on their own, he was personally thanked by Walter Mondale, then vice president of the United States, and was awarded state funding to organize workshops in Massachusetts:
"We organized workshops all over the state for the next several years [and] educated hundreds of thousands of people a year on how to save energy. That was it. That was the decisive start to the concept of energy efficiency as a public policy to help our economy. To help our country. And in 1982, I left the state government to set up a vehicle that [could] bring this to reality, and that was Conservation Services Group. We started in 1984 and we essentially developed the concept of setting up and managing energy efficiency as a resource."
Jon: "Was Conservation Services Group an advocacy group or did they actually perform audits by going into homes and doing retrofits themselves?"
Steve: We were absolutely going into homes and doing it, because "our feeling was if we didn't do it and prove that it worked, we couldn't advocate for it — it has to be built on something that's clear and can be done successfully and fully replicated."
How has Covid-19 affected our industry?
Jon: "How would you say the community is doing currently? If somebody is furloughed because of Covid-19, is this an industry that's growing and worth coming back to? Or should they go find another job doing something else?
Steve: "We're coming back. They're definitely coming back…We have been working across the industry to help facilitate the rules and procedures for how we can get back. We're asking questions like, 'How do we re-enter homes? What are the safety protocols? What are the health considerations? How do you comply with all [of] the new health rules that are going to be in place for at least the next year?' We need to do a lot of training and a lot of educating to help work with the rule makers."
Jon: "Is energy efficiency even of importance? If you look at current federal policy and the scaling back that we're seeing, what's your perspective on both the impact of coronavirus and the state of federal funding. Where is this going? Do you see a growing future for energy efficiency?"
Steve: "The absolute [answer] is yes. The tools that we use, the methods of communication may change, but due to the current stay-at-home recommendations, people are viewing their homes in ways that they probably didn't when they just went in and out for dinner and went to sleep and left for work in the morning. Now they're living there 24/7. And there are very clear comfort questions. There are health questions. We've been working a lot with the folks around the country who are looking at the issues surrounding how healthy is our home? Air quality, particulate matter. Considering asthma, et cetera. And so, health, and the quality of [our homes] is totally interactive and interrelated. And if we're going to meet our climate goals, we have to make our homes more energy efficient."
The Impact and Extension of Technology
Jon: "Everyone these days has now been getting more accustomed to doing things remotely, getting more comfortable with technology to mitigate the exposure and lower the risk of spreading Covid-19."
Steve: "Exactly. Because more can be done online, more can be done virtually, [and] the whole issue of remote energy assessments is now on the table. Using data that's available online. Being able to look at a home virtually with someone carrying their Facetime around. This epidemic has really shoved new tools into our lap, and provided the experience of working remotely where we have become more comfortable dealing with people in this new way rather than face to face in the same room… It's also more efficient."
What's ahead in terms of public policy?
Jon: "What policy changes are coming? Is any of this current or future stimulus money going to affect our industry? What can people look for and expect either at the state or federal level? What are your thoughts?"
Steve: "There's a proposal that's being developed by Building Performance Association [BPA] and our team. It's called Hope for Homes. It is a reconnection of the Home Star initiative they did in 2008 that I was leading. This was part of the 16 billion dollar energy portion of the stimulus bill. And we got that passed. This led us to the idea to take this to the next level, and move it forward- let's do Home Star, which is basically taking the work around individual homes and accelerating it.' But, we didn't get it passed. We got it through the House but didn't get it through the Senate. We came within one vote." But, "there's a whole coalition of folks that are putting together Hope for Homes, which would [include] incentives and technical support and tax credits, et cetera."
Getting the Economy Back on Track
Steve: "First, you've got to deal with the health, right? Get people healthier. Stop the spread. But, we have to then get our economy working again. There's a lot of discussion and talk about what do we need to do to get our economy back up and moving. Hope for Homes is one part of that equation that we're hoping will be incorporated into the stimulus bill. Yes, one part of many… and we are working with contractors and small businesses in our industry to help them with the PPP program to help them deal with the health issues. There's the PPP and the PPE, or personal protective equipment… BPA has a website with information on both of those things to help those in the industry navigate what's out there."
The Future of Energy Efficiency
Jon: "So you see lots of new opportunities for people? Any trends you see right now? What would you recommend for people? Do you see any trends in training and certifications or utility programs that people should be on the lookout for? What are the trends that you're seeing that people can look for over the next six months to a year?"
The Road Ahead
Steve: "We have work to do. It is complex, but we can work together to evolve our industry. Take advantage of this unique opportunity to chart a new path forward."
Jon: "Prior to the pandemic, the biggest complaint I've heard from a lot of businesses is just finding people, their biggest constraint to growing their energy auditing and energy efficiency, home performance business was labor. Where can they find great talent? Do we think the pandemic will change that?"
Steve: "Well, there'll be a lot of people looking for work."
Jon: "Yep, and hopefully we can draw them into the industry."
Steve: "That's right. Come on in. Is this an industry that's got a long way to go? Absolutely. There are great opportunities [and] new skills to take advantage of. Join us."
Thank you, Steve, for taking the time to share your thoughts on the industry with us. We really enjoyed our time together and learning about the policy changes that will help accelerate and grow the energy efficiency industry. If you're as excited as we are to improve the industry and want to get started, check out our course catalog."