As we are all trying to navigate and make the best of the uncertainty in the time of Covid-19, we wanted to feature how one company in Missouri is choosing to make the best out of the situation at hand and use this time to wisely focus on its team and invest in education.
Last week, I had the pleasure of sitting down and speaking with Will Cox, the president of Solera Energy, LLC in Springfield, Missouri. Solera is a Gardner Solar enterprise, who were the first to bring renewable energy to the state of Missouri over ten years ago. Gardner Solar now owns 95% of all utility-scale projects in the state and is now expanding into others, such as North Carolina. To learn more about Will's company, check out the Solera Energy website.
A Small Business Tale
Will started Solera with his wife, Jenny, and partners Mike Gardner and John Cook. Excited to enter a new phase in his career in the solar industry, he built a team that feels more like family. Together, they typically average between 30-60 installs a month. Most of his team has been with him since the very beginning: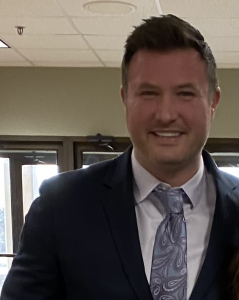 "I've always been a firm believer in never putting profits over people. In a time like this, it's never been more important to put that into practice."
As soon as Green County declared a mandatory shutdown to slow the spread of Covid-19, he brought his team of 38 together and he began to outline how they were going to get through this together:
"We're not going to make excuses for our circumstances. Be safe, but let's take the time to work on our craft. None of you will go without- we will take care of you all. No matter what happens to the bottom line, I'm going to take care of all of us. Knowing that, study hard- let's come out of this on top."
Customized Education Plan
Will reached out to us at Everblue to help put together and recommend a curriculum that would best suit his team's needs. Because solar is a relatively new industry, Will felt that the most valuable thing for his team to understand is the differences between proper techniques and best practices. He wanted to make sure he made the best investment in education for his team. For some employees, we recommended our Solar Sales Training and for others, they delved deep into our technical installation course: NABCEP PV Installation Professional training.
Investing in His Team
Will has always operated under the firm belief that showing people on your team that you care about them and their families' futures, they will return it in kind, " Investing in my team was a no brainer, so many companies get bogged down in the cycle of re-training and re-hiring. We have a great team and we can work together and come out of this on top."
Continuing Education
For Will, "education is the most important piece to becoming successful in this industry and it must be at the forefront. So many people do not understand the technical details of what they are selling to the consumer. We can use this opportunity to become experts in our field."
If your company shares the same value of putting your team and employees first, you should also consider registering for Everblue Solar Training. Investing in the education of your team is the best way to insulate your company from instability. Education is the one thing that always grows in value and especially in times like these, can put you and your team in a more competitive position on the other side. Please check out our full solar catalog here and let us help you get started today.