Energy efficiency – in both the residential and commercial environments – has become a highly sought after characteristic. Individuals looking to break into the green industry should consider becoming a professional energy manager, as this position would allow someone to utilize their leadership and technical skills to incite change and manage large-scale energy efficiency projects.
A professional energy manager holds such responsibilities as leading energy audits, preparing documents regarding energy audit findings, presenting to stakeholders on energy initiatives, documenting return on investment, and preparing scopes of work for implementation of future energy projects.
How much, then, does an energy manager make? According to indeed.com, an energy manager makes around $94,000 a year. The salary index has increased over the last year, and jobs in this industry are plentiful.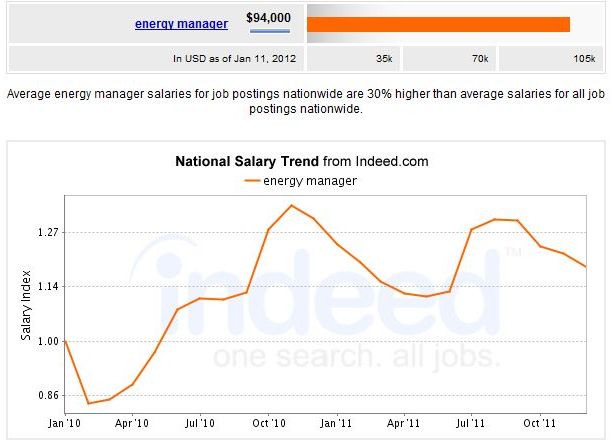 To become a certified energy manager, individuals should enroll in Everblue's Commercial Building Energy Auditor training course. Upon completion of this course, students will be knowledgeable about building energy consumption, energy codes and standards, energy auditing tools and software, conducting a commercial or industrial energy audit, and financial incentives and tax rebates.
More and more companies are looking to reduce their carbon footprint and develop long-lasting energy management strategies. And with commercial energy benchmarking on the rise, individuals with a certification in energy management are highly attractive.