If you're an HVAC contractor thinking about adding blower door and duct leakage testing to your business services, you're probably also wondering how much it will cost upfront to purchase the equipment. This post is for you.
If you're completely new to the concept of residential energy efficiency and want to learn more about the various certifications and pathways available, take a moment to view our Home Energy Auditor Training series.
Why HVAC Professionals Should Add Blower Door Testing to their Business Services
State building codes across the country are starting to require blower door and duct testing from certified third parties on all new construction homes.
This presents a prime opportunity for HVAC technicians to expand their business and gain new clients.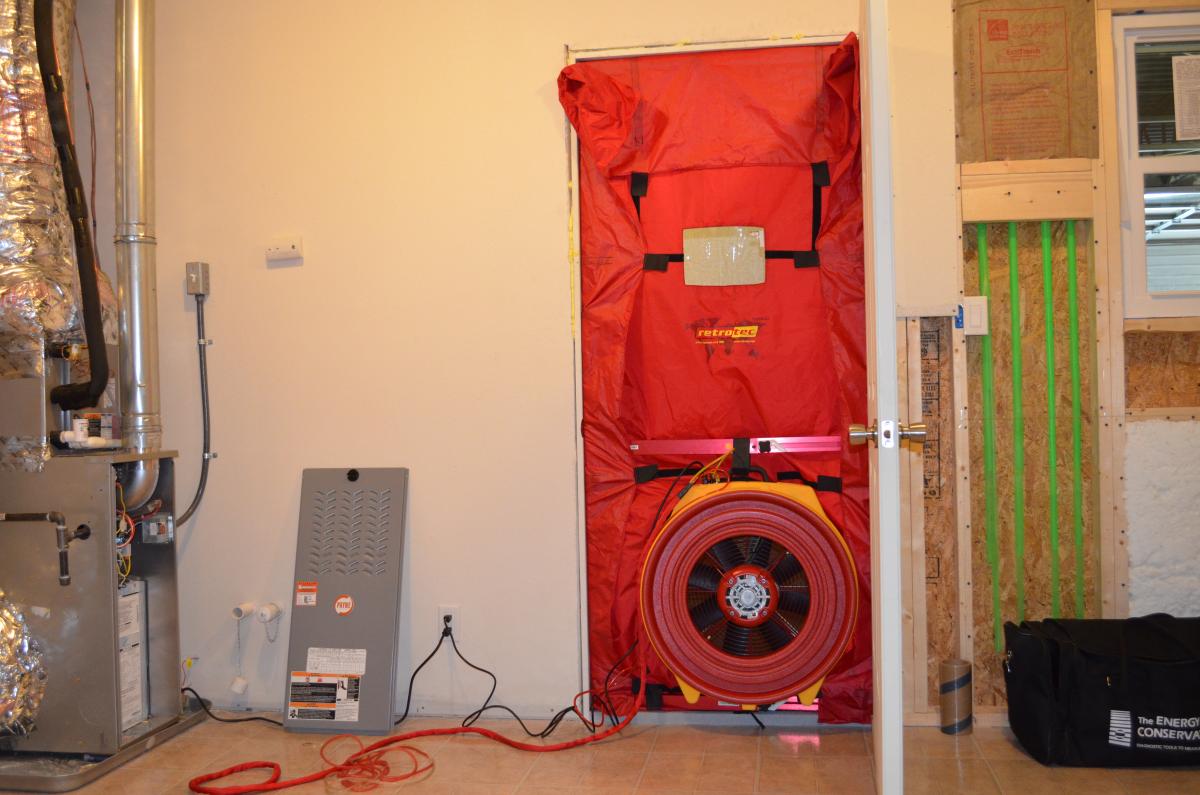 In order to perform air infiltration tests, an individual or company will need the appropriate training and equipment.
Blower Door Testing Certifications
There are two certification programs that address blower door and duct leakage testing:
Put simply, BPI IDL focuses exclusively on blower door and duct testing concepts, whereas RESNET HERS Rater builds on that foundation and expands to cover whole-house energy auditing topics as well. Therefore, the RESNET Certification process is a bit more lengthy and costly. At the end of the day, it truly boils down to what services you want to be able to offer. The Building Performance Institute (BPI) has whole-house energy auditing certifications as well so you'll need to think about certification is right for your business and career goals. For more information about these programs, please give us a call at (800) 460-2575.
Air Infiltration Testing Equipment
At a minimum, you will need:
Blower door
Duct blaster
Digital gauge, or manometer
Oftentimes, the blower door and duct blaster equipment already comes packaged with the digital gauge.
If you were deciding to add whole-house energy audits to your business services, you would also want to purchase:
Carbon monoxide analyzer
Combustible gas leak detector
Infrared camera (optional)
But if your goal is to gain clients who need blower door and duct air testing to meet building code requirements, then the blower door, duct blaster, and manometer would be sufficient.
If you are considering multiple BPI certifications, check out our guide on which energy auditing equipment you'll need for each designation.
Blower Door Equipment Costs
As with any purchase, prices vary by manufacturer and whether the product is new vs. used. For the sake of simplicity, we'll look at new equipment from two leading manufacturers.
The Energy Conservatory
Again notice how the blower door and the duct blaster each come packaged with a digital gauge. So if you want to play around with the packaging and the numbers, you could mix and match some standalone items like the TEC digital gauge below. You can find additional equipment from places like TruTech Tools and Inspector Tools.
Digital Gauge (standalone) – DG-100 Pressure and Flow Gauge: $1,268.75
Retrotec
US5101 Blower Door – Model 5101 with DM32 Digital Gauge: $2,995.00 (with WiFi = $3,295.00)
US341 DucTester – Model 341 with DM32 Digital Gauge: $2,295.00 (with WiFi = $2,595.00)
Please note that these prices do not include shipping fees. Equipment is usually shipped UPS Ground, unless notified otherwise.
At the end of the day, you can expect to spend between $5,000 and $6,000 on new blower door and duct testing equipment.
Discounts on Blower Door Equipment
Everblue has partnered with The Energy Conservatory and Retrotec to give our course participants discounts on the equipment listed above.
The Energy Conservatory has offered a 12.5% discount to certified RESNET and BPI professionals (with proof of certification).
Retrotec has offered a 14% discount to graduates of Everblue's RESNET and BPI training programs.
If this is the path that you want to go down, first things first – find blower door training near you and get certified!