One of the newest home energy certifications to surface is the Quality Control Inspector, and in this post, we're going to discuss the education and work experience you'll need to earn QCI Certification.
This designation was developed by the U.S. Department of Energy with the intention of developing a highly skilled workforce in the residential energy upgrade industry. What's exciting about this credential is that it presents an opportunity for renovation and growth in a way that's never been seen before.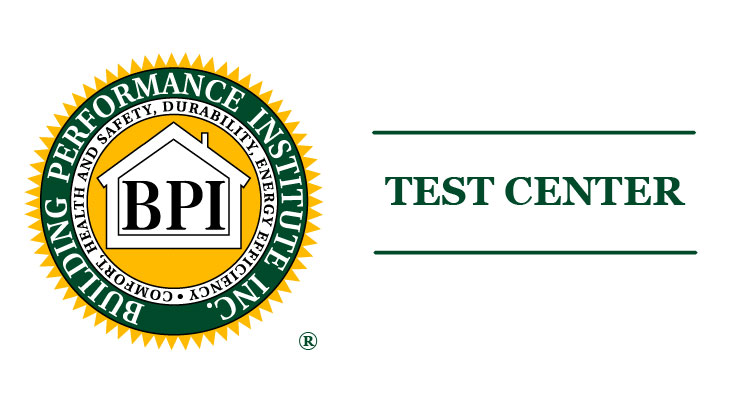 Basically, the DOE has put together a plan for how home energy upgrade work should be done and will reward Weatherization Assistance Programs who follow the guidelines with federal money to complete the retrofit work. It is required that a certified Quality Control Inspector participate. This is a great opportunity to earn a marketable certification and get repeat work!
To be eligible to take the written and field exams for the BPI Quality Control Inspector Certification, you must achieve a minimum of 40 points from any combination of the following activities…
Industry Experience Specific to Being an Inspector
Examples may include site visits, inspections, and diagnostics. There are a maximum of 20 points available for this activity. An inspector with 1,000 hours of experience may qualify for 10 points using this data point alone.
Industry Experience as a Crew Leader or Energy Auditor
To count this activity, you must have had a minimum of 2,000 hours in either role. An individual completing a regular 40-hour workweek would achieve this milestone in 50 weeks (two weeks short of a year), so while this number looks high, it is definitely achievable! A crew leader can earn 5 points, while an energy auditor can earn 10 points for 15 audits. Since there is a greater reward for energy auditors, they must show proof of the 15 completed audits.
Building Experience
You can achieve points in this activity if you've worked in areas like framing, roofing, drywall, or siding. There are a maximum of 10 points. A building professional with 1,000 hours of experience may qualify for 5 points using this data point alone. This could be pretty easily achieved if you had a 7-month contract job or a temporary job in the summer months.
Training from an Industry-Specific Training Center
One of the most effective ways to become qualified for QCI Certification is to participate in training that focuses on the job task analysis. This way, you're learning exactly what you need to know to pass the written and field exams for the certification. A training course will give you 5 points for every 40 hours, with a maximum of 10 points.
Industry Certifications (RESNET, BPI, NATE, EPA)
Because of the similarity in work, RESNET and BPI certifications are a great way to become qualified for Quality Control Inspector. A RESNET HERS Rater is basically an energy auditor, as is a BPI Building Analyst. If you're more interested in weatherization, you could pursue the BPI Whole House Air Leakage Control Installer Certification, which speaks specifically to that line of work. Each certification you have counts for 5 points, though there is a maximum of 10 points for this activity.
Now you're ready to earn the QCI Certification! As you can see, you're going to need experience from each of the categories, and that's not a bad thing. With this level of experience under your belt, you'll be positioning yourself as a highly employable and effective home energy practitioner. You'll also be able to take advantage of federal dollars allocated to this work! Learn more by visiting our QCI training page.