In our previous post about resilient buildings, we talked about how the U.S. Green Building Council (USGBC) has recognized the importance of resilience during the design, construction, and operations of our building stock. They've also expanded this vision to cities, with initiatives that include the LEED for Cities Pilot and RELi.
Climate-related events not only affect our buildings; climate change can also impact the water, air, and health of our communities as a whole.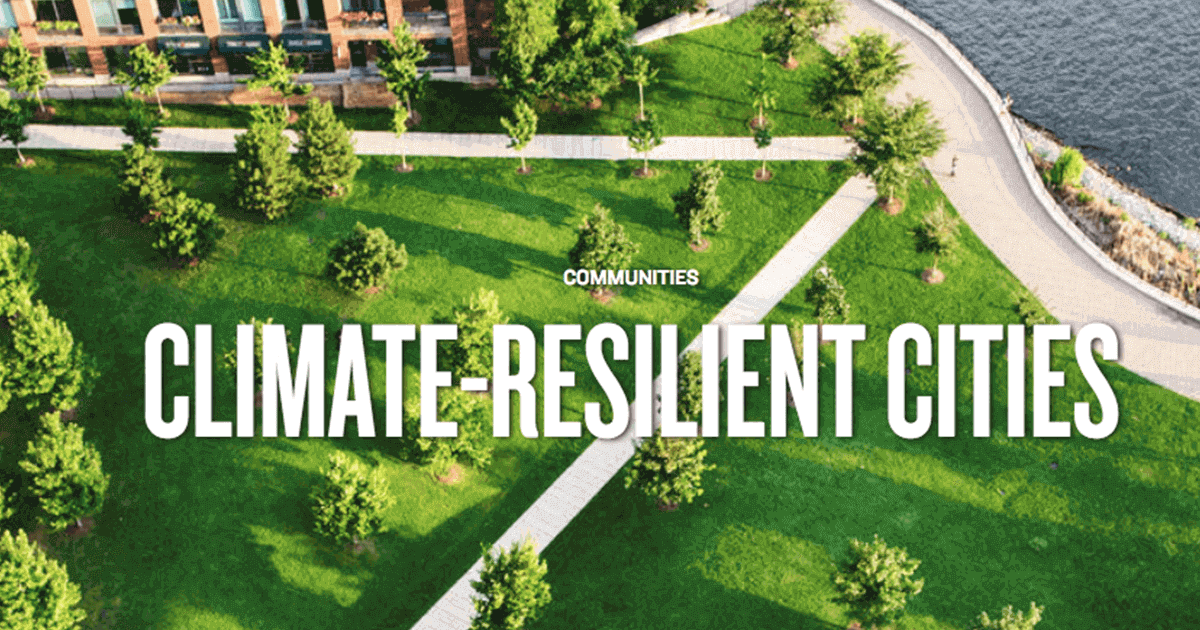 Climate-resilient cities have become a focus for several major organizations. The National Resource Defense Council (NRDC) is another leader working diligently to help cities defend themselves.
The NRDC is working with the American Academy of Pediatricians, American Thoracic Association, National Hispanic Medical Association, and other partners to educate communities and government officials about how climate change impacts human health. For example, warmer temperatures lead to wildfires and worse smog, which can trigger asthma attacks and other respiratory problems.
The NRDC's main focus areas include:
Expanding green infrastructure financing
Improving climate change preparedness
Improving urban water management
Preparing for drought
Preparing for flood
Promoting urban water efficiency
Perhaps the most well-known initiative for community-wide climate resiliency is the 100 Resilient Cities program, which was pioneered by The Rockefeller Foundation in 2013.
100 Resilient Cities (100RC) is dedicated to helping cities around the world become more resilient to the physical, social, and economic challenges that are a growing part of the 21st century. 100RC supports the adoption and incorporation of a view of resilience that includes not just the shocks—earthquakes, fires, floods, etc.—but also the stresses that weaken the fabric of a city on a day to day or cyclical basis.
Examples of these stresses include:
High unemployment
An overtaxed and inefficient public transportation system
Endemic violence
Chronic food and water shortages
By addressing both the shocks and the stresses, a city becomes more able to respond to adverse events, and is overall better able to deliver basic functions in both good times and bad, to all populations.
Cities in the 100RC network are provided with the following resources:
Financial and logistical guidance for establishing an innovative new position in city government, called a Chief Resilience Officer, who will lead the city's resilience efforts
Expert support for development of a robust Resilience Strategy
Access to solutions, service providers, and partners from the private, public, and NGO sectors who can help them develop and implement their Resilience Strategies
Membership of a global network of member cities who can learn from and help each other
In late February 2019, the City of Chicago announced its participation with the 100 Resilient Cities coalition. As the first action in implementing Resilient Chicago, Mayor Emanuel shared Chicago's aim to transition to 100% renewable energy in buildings community-wide by 2035 and to an electric CTA bus fleet by 2040 with the Sierra Club's Ready for 100 campaign.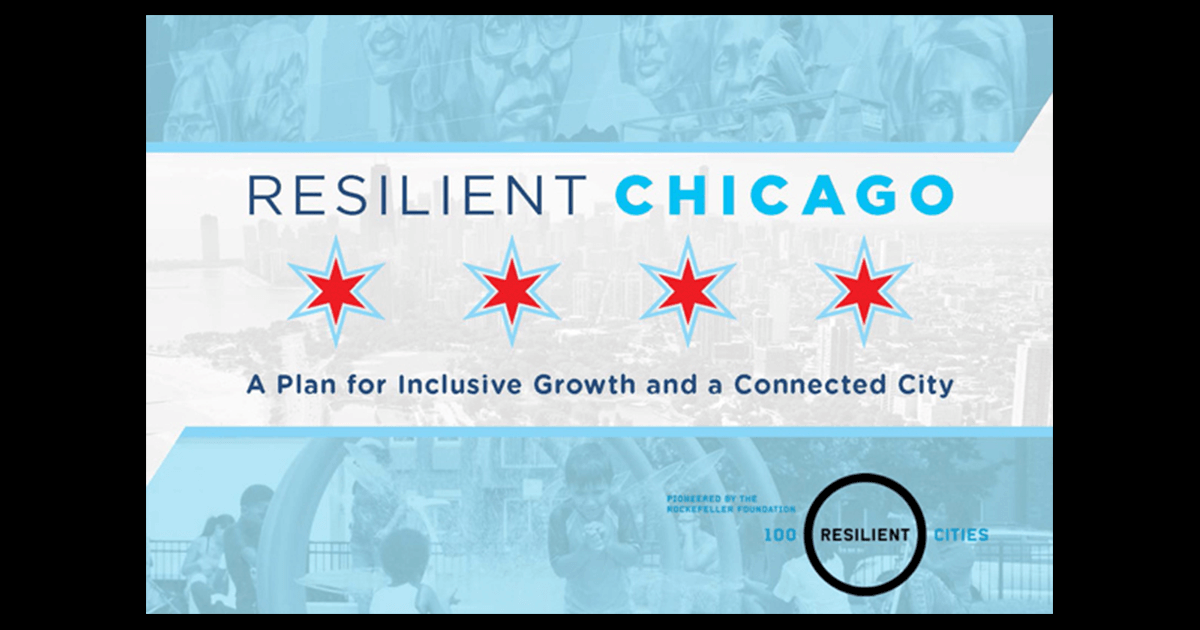 Developed by the City of Chicago in collaboration with 100RC, the city's Resilience Strategy outlines 50 actionable initiatives which aim to reduce disparities between Chicago's neighborhoods, address the root causes of crime and violence, ensure the provision of critical infrastructure, and promote engaged, prepared, and cohesive communities. Learn more online at the Resilient Chicago website.
With so much controversy concerning how we should tackle climate change, the 100 Resilient Cities initiative provides a tangible action plan for communities to take a step forward and work on resilience as a whole – whether that be related to climate, the economy, or something else. When a city is resilient, it's more capable of reacting to, or managing, the impacts of any disaster. I look forward to seeing which other cities join the coalition and following their progress.