We sat down with Larry Zarker, CEO of the Building Performance Institute (BPI), to discuss the future of home energy auditing and what may become the "new normal."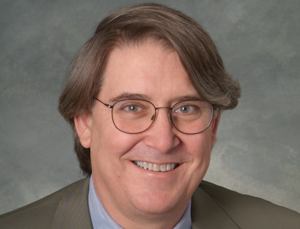 Larry grew up in a home building family and started his career doing research for the National Association of Home Builders. He later moved to BPI, where he has now worked for the last 14 years.
As he mentions, Larry has lived and breathed home building for his entire life, so we wanted to pick his brain on the trends he's seeing and get his insight on where residential contractors should be focusing their efforts in a post-Coronavirus world.
The takeaway – set yourself up now for success later.
There will be "pent-up demand" to get things fixed in the home.
For the last 2-3 months, we've been spending more time in our homes than usual. With living and working inside the home, we've started to notice the things that are causing us problems. Allergens, dirt, noises, etc. have suddenly appeared before our eyes, yet may have existed all along. Only now are we being confronted with these issues and looking for solutions.
As states open up, homeowners will increasingly seek home performance professionals to fix the issues in their homes. Larry noted that his colleagues in the remodeling industry have never been busier because they are responding to customers who urgently want to improve their homes.
"Train up" now so you'll be ready to meet the demand.
Larry's advice to business owners was to make the most of this time at home by learning and getting certified now while you have the time. When you get out in the field, he said, you get busy. You'll look back on this time and ask yourself, "Why didn't I do something with my time?"
For example, see our post on how one company is investing in education for its team during Covid-19.
Get ready for more online BPI training.
At the outset of the quarantine, Larry was surprised to see "such a dramatic move toward online training."
In other worlds, professional development did not pause with the rest of the world. When we couldn't attend live in-person training, we turned to our computers and mobile devices to help us continue reaching our goals.
And now that we've all proven that online BPI training and remote BPI certification testing is possible, it opens the door to similar opportunities in the future.
"There are a lot of people in the industry who are nearing retirement, and they weren't necessarily going to be learning on their smartphone. But the new generation of people who are coming in… that's just the medium," noted Larry.
Generally speaking, we must all continue to embrace the digital technology around us and become comfortable with learning in that format. Of all times in history, we are most equipped now for online learning than ever, and that trend will certainly continue.
Here at Everblue, we offer multiple BPI training and certification courses, both in online and blended formats. In recent weeks, the online training has been most popular, but we will continue to offer in-person training for those who prefer that format.
View the BPI Certifications as stepping stones.
When you first look at the listing of BPI certifications, it can be overwhelming. Do you need all of them? Are all of these just components working toward one ultimate certification? Where do you begin?
We asked Larry for his opinion on which BPI certification is better for a newcomer to the home energy auditing industry – BPI Infiltration & Duct Leakage or BPI Building Analyst.
Larry noted that some of the feedback he received was that Building Analyst was a big leap for someone who had no previous experience in the home energy auditing industry. After all, Building Analyst requires a fairly comprehensive and technical understanding of both building science principles and energy auditing equipment. HIs recommendation was to first pursue BPI Infiltration & Duct Leakage and then upgrade your skills to the Building Analyst level.
"What I like about IDL (Infiltration & Duct Leakage) is, you're taking two pieces of equipment that you need to know about – how to use a blower door and how to test leakiness of ducts – and you're de-mystifying it," he said.
By first achieving the BPI IDL Certification, you gain confidence and get that entry-level understanding of, I know how to use this equipment, and I can immediately apply these skills to my job.
"Then when they step up to Building Analyst, there's no mystery," he said. "They understand the process. I see the stepping stones as being important."
Take advantage of advanced home energy auditing opportunities.
If you've already got the BPI Building Analyst Certification and are looking for more meaning in your career, Larry mentioned that the weatherization industry is very strong right now.
"We're doing work for DOE right now to take our standards for the 1100 and 1200 standards through a process of re-upping with ANSI to make sure that the weatherization credentials are the strongest they can be," he said.
BPI earned accreditation from the American National Standards Institute (ANSI) for the advanced Home Energy Professional (HEP) certifications in November 2013. The HEP certification program was developed with the support of the U.S. Department of Energy and prepares home energy auditing professionals for careers working with federal weatherization assistance program agencies.
The 1100 and 1200 standards refer to the HEP Energy Auditor and HEP Quality Control Inspector certifications, which both build upon a candidate's work experience in the residential energy efficiency industry.
We enjoyed speaking with Larry and getting his views on the current state of the home energy auditing industry. For more of Larry's thoughts, check out the full interview below: