There is a growing trend in new construction called "solar ready homes." This phrase refers to viewing a home as an entire package and considering all of the building strategies, including rooftop solar, that would satisfy homeowner demand and result in a more durable, energy-efficient, and healthy home.
Over the last 10 years, residential building contractors have been increasingly changing their mindset to more of a house-as-a-system mentality anyway. At one time, it was not uncommon to have subcontractors who specialized in a specific area only. Now, contractors are striving to become more well-rounded and thus advertise themselves as home performance professionals who specialize in whole-house systems. With greater environmental awareness, and studies revealing the massive benefits of energy efficiency, it is becoming standard practice for building professionals to have familiarity with many aspects of a home and to consider all of the potential at the outset.
Before we continue, if you'd like to take a moment to learn more about the employment outlook for solar contractors or gain information about how to add solar skills to your business, visit our Getting Started With Solar series.
Why Solar-Ready Building Practices Are Important
Architects, engineers, and builders must work together in the design stage to optimize a home's orientation and roof in a way that would allow for maximum energy production either from initial solar panel installation or future adoption.
"It is the worst kind of antiquated thinking for any new homes to be constructed that are not solar ready," said Neal Lewis, the executive director of the Sustainability Institute at Molloy College.
In addition to homeowners wanting to save money on utility bills and do their part to improve the environment, more and more municipalities are requiring net zero energy from new residential and commercial construction. In other words, state and local governments are starting to incorporate rooftop solar guidelines into their building codes and adopt the most up-to-date electric and safety codes.
For example, one of our posts last year discussed the six California cities that require rooftop solar panels. And just last month, the Fremont City Council voted to require solar panel installation on new housing developments. Needless to say, CA home builders must be knowledgeable in solar-ready building practices in order to be compliant with their local code requirements.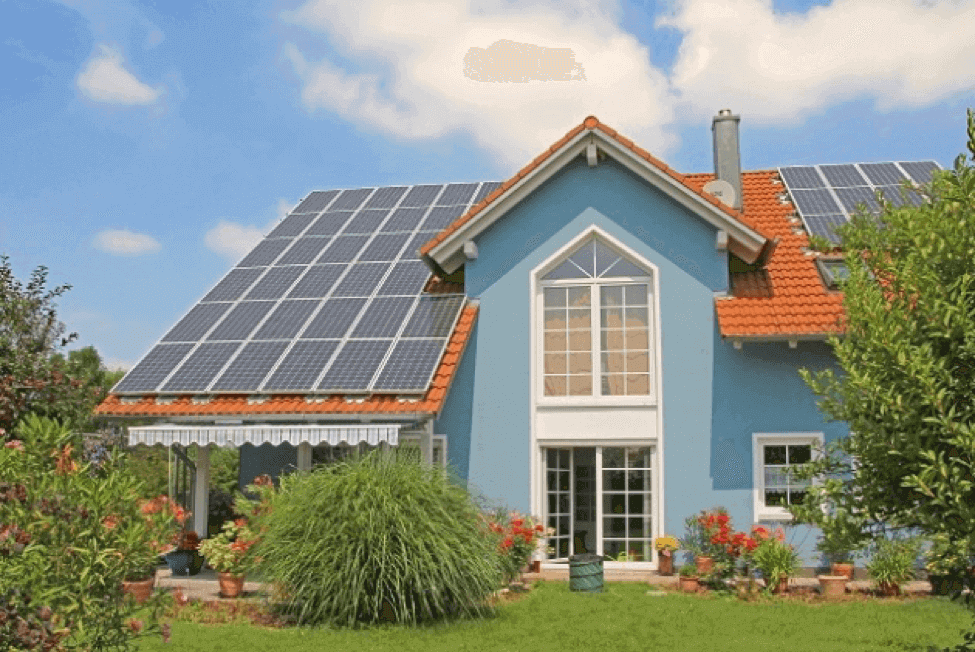 Adrienne Esposito, executive director at Citizens Campaign for the Environment, noted that design changes that accommodate solar arrays are simple to include during the building process and could be difficult and costly to change after construction. With municipalities across the country moving more in the direction of clean energy, it would certainly be forward-thinking for builders and architects to design with solar in mind now than pay the price later.
What's great about solar-ready homes is that the added clean energy maximizes financial returns and can cover 100% of energy needs, including electric loads, vehicle charging, heating, and cooling of the entire home. This is the direction that homebuilding is going.
Next Steps
Moreover, builders may also want to consider "battery ready" building practices. This refers to the process of making solar energy available during times when the solar panels themselves may not be producing energy (such as night time and bad weather). The batteries store the electric energy for later use.
If you work in a residential building trade, you know that consumers are taking a more active role in understanding building practices – purely from the standpoint of wanting to lower energy costs, increase thermal comfort, improve indoor air quality, reduce environmental impacts, etc. Solar is the next stop on the bus.
Home builders have a great opportunity now to stand out with their solar-ready homes.
If you want an introduction to solar energy systems and processes, take a look at our PV101 Solar Associate webinar. This 40-hour online webinar provides a thorough overview of solar photovoltaic and solar heating systems, allowing you to talk-the-talk and walk-the-walk on a job site. At a competitively low price of $599, you can begin your journey of becoming a solar-ready builder as early as…today! This course is also approved for 20 continuing education units from the Building Performance Institute (BPI).
Give us a call at (800) 460-2575 to learn more about how solar can impact your career in the residential construction industry. You can also email us at [email protected] with your questions, and we'll point you in the right direction!
Image courtesy of Modernize