Greenbuild is the world's largest conference and expo dedicated to green building. Since 2002, the event has been held annually in the United States. As LEED certification has expanded internationally, so too has the Greenbuild conference – with the launch of Greenbuilding Brazil in 2009 and Greenbuild EuroMed in 2015 (for European and Mediterranean countries).
For the first time ever, the U.S. Green Building Council (USGBC) – the creators of the LEED green building rating system – will offer Greenbuild in China and India.
If you're new to LEED and want to begin learning green building terms so you can participate in sustainability events like Greenbuild, start with reading our What is LEED? overview series.
Why Greenbuild is Expanding
Mahesh Ramanujam, president & CEO of USGBC and GBCI, identified China as the largest market and India as the third largest market for LEED outside the U.S. Expanding the Greenbuild Conference to these locations is one of the ways in which USGBC can bring resources to advance more rapid adoption of green building practices in these countries.
Green building is projected to grow 20% in India, specifically, by 2018.
China certified 35 square meters of LEED space per person in 2016, accounting for nearly 1,000 LEED-certified projects.
Emerging economies like China, India, and Brazil are engines of green growth, and development varies from two to six-fold over current green building levels.
In addition to the U.S.-based Greenbuild Conference in Boston on Nov. 8-10, 2017, USGBC will offer the following Greenbuild events around the world:
Aug. 8-10, 2017: Sao Paolo, Brazil
Oct. 17-18, 2017: Shanghai, China
Nov. 2-5, 2017: Mumbai, India
Last year's Greenbuild conference took place in Los Angeles, CA and included an overall attendance of 18,079. There were 531 exhibiting companies participating in 138,960 square feet of exhibit and display space on the trade show floor.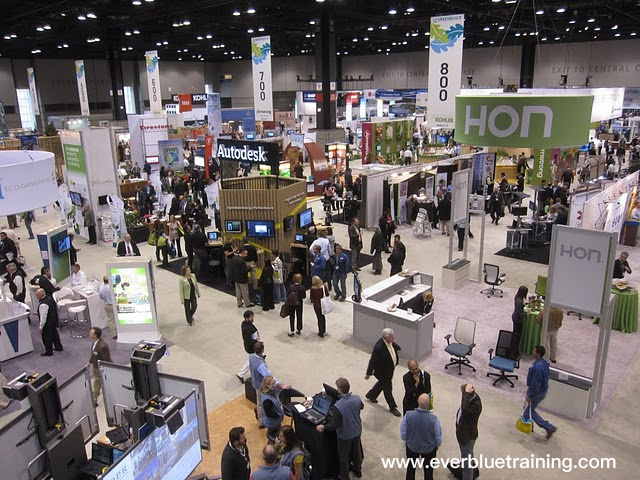 This is truly an exciting announcement. After 15 years, the world's largest green building conference has gotten so large that the USGBC can conceivably host FOUR Greenbuild expos back-to-back in four completely different locations. This is sure to be a massive undertaking, yet time and time again, USGBC has shown that it can plan and organize a Greenbuild event as efficiently as a well-oiled machine. Those involved clearly feel confident with the task at hand.
I'm looking forward to all the photo and video footage from the international events. Hopefully we will have more to share (statistics and takeaways) in the Fall after these events occur! Stay tuned.