Property owners know that investments in energy efficiency will reduce the cost of owning and maintaining a home or building. Perhaps that's why studies have found that buildings rated as energy efficient have higher occupancy rates, command higher rents, and sell for more money than similar, less-efficient properties.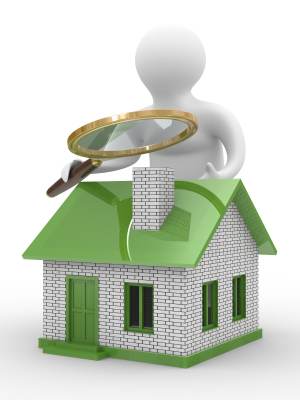 Despite the evidence in favor of strong financial performance from green buildings, appraisal of green upgrades remains challenging. The perceived value is evident in the market, but real estate brokers and appraisers are working to find ways to integrate green features into actual home value calculations. A collaborative effort of documenting and sharing information is driving the effort to establish value for energy-efficient improvements.
Measurement and Labeling
A recent study by economists at UC Berkeley and UCLA found that homes in California with a third-party certified green rating sold for an average of 9 percent more than comparable non-labeled homes.
One of the most important tools for labeling a home as energy efficient is the RESNET HERS score, which continues to gain traction as a reliable measurement of a home's performance. The EPA's Energy Star for Homes program and the DOE's recently enhanced Challenge Home program require RESNET's third-party verification to qualify for high-performance labeling.
Documentation
Green builders, contractors, and homeowners all play a role in the responsibility of documenting energy-efficient features and improvements. Green building certificates, performance test results, and utility usage are all factors that real estate industry experts utilize to promote green features and facilitate effective market comparisons.
Marketing Green Features
Once a home's performance and green features are documented, the challenge then becomes finding a way to integrate the information into the real estate transaction.
In 2010, the National Association of Realtors released the Green MLS Tool Kit to help Multiple Listing Services (MLS) market features that reduce the environmental impact of a home. With the push to make more information available, realtors find it easier to match buyers to homes with the green features they desire, and appraisers can more accurately compare sales data.
There is a growing trend within MLS to promote green certification such as RESNET HERS ratings, ENERGY STAR, and LEED. Green features and home improvements, including solar water heating, graywater plumbing, air sealing, and upgraded windows, are also appearing more frequently within searchable fields on MLS websites.
In order to prevent "greenwashing," some multiple listing services have added a feature that allows agents to upload green disclosure statements.
Ongoing Education
Although progress is being made, realtors and appraisers recognize that more work needs to be done in order to better incorporate energy and environmental factors into home valuations.
The National Association of Realtors (NAR) offers a Green Designation to agents interested in achieving a comprehensive understanding of energy efficiency and sustainability issues in real estate.
The Appraisal Institute (AI), a professional association of real estate appraisers, is active in promoting green and energy efficiency valuation. According to a guide issued by AI earlier this year, "billing analysis, identification of equipment and components, and examination of results from engineering simulations are among the methods appraisers should use to assess energy cost and energy performance in buildings."
In response to the growing demand for energy-efficient homes, the real estate industry is incorporating green features and home performance ratings into the marketing of homes. Appraisers are learning to standardize the process of assessing value for energy efficiency. Although refining the process will take time, having the information properly documented and readily available is an important step toward tying the value of energy efficiency to the value of a home. In effect, the real estate industry's focus will help drive energy-efficient retrofits and the demand for green building.