LEED AP O+M Credit Reference Sheets
Are you feeling overwhelmed about taking on the LEED AP O+M Exam? Let us help you navigate the LEED credit categories with ease!>
Follow along with your online LEED AP O+M Exam Prep with these enlarged 11" x 17" LEED credit reference sheets.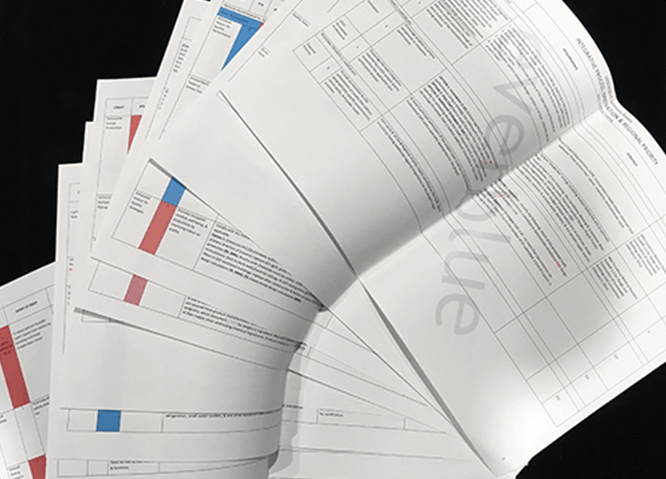 FAQs
Frequently Asked Questions
Why are these sheets helpful?

Our LEED AP study sheets lay out all the important concepts related to the credit categories.

With our full-color, printed reference sheets, you can visually associate related material and create a mental map of the standards.

For years, our students have applauded our reference sheets as a one-of-a-kind resource that helped them pass the LEED AP O+M exam!
How many sheets are included in the package?

This package includes 8 double-sided sheets.
When can I expect to receive the sheets in the mail?

We choose standard ground shipping from USPS and FedEX. Please allow 3-5 business days to receive the sheets.
Will the LEED Credit Reference Sheets be in color?

Yes, you will receive a full-color printed version of the LEED reference sheets.
Are the LEED Credit Reference Sheets the only material I need to study for the LEED exam?

No, we recommend that you register for our full LEED AP O+M Exam Prep package.

These reference sheets are designed to supplement the exam prep curriculum. Think of the sheets as an outline of important topics; the exam prep will provide context to those topics so that you understand them fully.