Online Energy Modeling Training
Learn how to use energy modeling software, such as REM/Rate and Ekotrope, to analyze the energy efficiency of a proposed home.
This online course, which is included in our RESNET HERS Rater training program, will give you energy modeling experience to begin satisfying your RESNET HERS Rater Certification requirements.
This course also qualifies as a HEP Energy Auditor prerequisite and counts for the energy modeling CEUs needed for HEP EA recertification.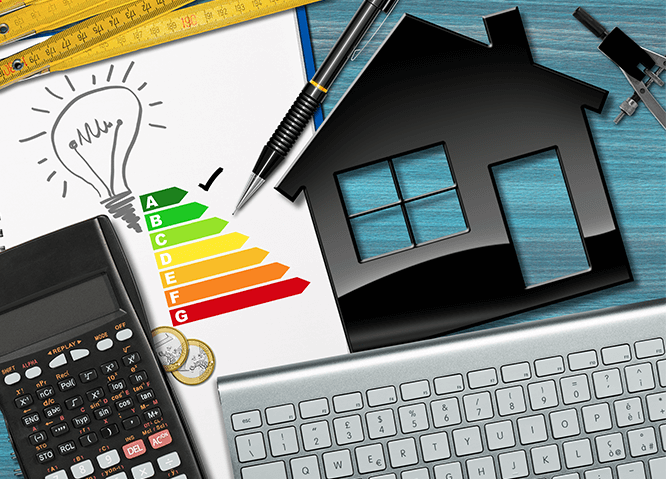 HOW IT WORKS
Get Energy Modeling Experience
In this training, you will become familiar with the energy modeling software options available and gain an understanding of why these tools are valuable in the energy auditing industry.

1. Take Our Course
Our self-paced online program consists of several short video presentations. Simply follow along on your computer.

2. Complete the Assignments
We've included two sets of building plans with measurements, giving you the opportunity to put the course content into practice.

3. Sign Up for QA
If you're using this course for HERS Rater Certification, you'll need to sign up with a RESNET Quality Assurance Provider to ultimately mentor and certify you.
FAQs
Quick Answers to Your Energy Modeling Questions
Who is this course intended for?

The course is ideal for home energy professionals committed to earning the esteemed RESNET HERS Rater Certification and/or becoming more proficient at energy modeling. This course is also valuable for energy auditing professionals pursuing the HEP Energy Auditor Certification and/or the HEP Quality Control Inspector Certification.
What is energy modeling?

Energy modeling is an analytical approach to evaluating home energy performance, using sophisticated computer software. Energy auditors and HERS Raters use energy modeling software to calculate the impact of suggested energy retrofit measures, estimate energy use of a new home, and/or determine the proper sizing of HVAC equipment. Energy modeling software takes into account home and equipment sizing data as well as local weather, construction materials, and thermal load data to predict resulting energy use, occupant comfort, and energy costs.
Which energy modeling software does this course cover?

This course covers energy modeling software. The videos focus on REM/Rate, however you will use the principles of energy modeling to complete homework assignments in Ekotrope. You'll have the best of both worlds! Learn how to do energy modeling in the real world, using the two most popular software programs!
At what point during my HERS Rater Certification process should I complete this training?

First, you'll want to enroll in the full RESNET HERS Rater Training program (which includes this energy modeling course). When you log in, you'll want to complete the RESNET HERS Rater Standard Training and pass all of your certification exams. Then you'll complete the energy modeling training and sign up with a Quality Assurance Provider.