The utility will reward existing HEIP and HEEAP Program Contractors with a financial incentive toward BPI training and certification.
Everblue Training, a nationally recognized provider of sustainability and energy efficiency courses, has entered into an agreement with Georgia Power, the largest electric subsidiary of Southern Company, to provide discounted BPI Building Analyst training to its contractors.

Participants of Georgia Power's Home Energy Improvement Program (HEIP) and Home Energy Efficiency Assistance Program (HEEAP) may apply for the opportunity to receive a monetary credit toward online BPI Building Analyst training through Everblue.
The BPI Building Analyst training prepares home performance contractors to become certified home energy auditors. BPI-certified professionals analyze whole-house energy use by performing a series of diagnostic tests using specialized equipment. Through combustion safety testing and air leakage testing, a BPI Building Analyst professional can identify heating and cooling problems that lead to high energy costs, health problems, and occupant discomfort.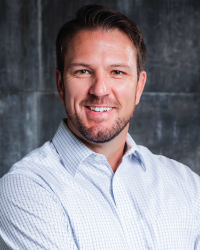 "The BPI Building Analyst Certification is a natural fit for Georgia Power's HEIP and HEEAP contractors," said Sean Gray, Everblue's BPI Program Manager. "Both the HEIP and HEEAP programs require technicians to use building science principles during a home energy assessment, and the educated recommendations that they provide to homeowners result in lower energy bills, greater thermal comfort, and sometimes life-saving home improvements. Here at Everblue, we're honored to play a role in that knowledge-sharing. Together with Georgia Power, we are empowering contractors and home occupants alike."
The online BPI Building Analyst program provides a quick and convenient format for getting BPI certified, by including self-paced video modules and both the written and field certification exams.
"This is such a great professional development opportunity for participating contractors," Gray said. "In addition to the valuable knowledge gained, they'll also be able to add a nationally recognized industry certification to their resume. That level of credibility will help them stand out from competitors and help instill confidence in their homeowner clients."
Everblue has been an approved BPI Test Center for over 10 years and has trained tens of thousands of home performance professionals across the country.
Existing HEIP and HEEAP program contractors may apply for this opportunity by emailing Erica White at [email protected].
For more information about BPI Certification, call Everblue at (800) 460-2575 or visit the company website at everbluetraining.com.
About Everblue
Everblue helps professionals and organizations achieve success by offering a comprehensive suite of professional training programs and certification management solutions. Its curriculum includes short-term courses focused on emerging technology fields, such as energy efficiency and cybersecurity. In addition to training courses, Everblue also helps its organizational clients with digital test administration, online exam hosting, proctoring, badging, and association membership management.