Everblue, a nationally recognized educational technology company, will contribute to the advancement of clean energy and a skilled workforce in Virginia by making its accredited solar training curriculum available to those seeking the state's Solar Technician Apprenticeship.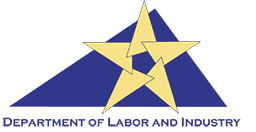 The Virginia Department of Labor and Industry (DOLI) provides workers with job training opportunities for lifelong skills and helps employers meet their needs for highly skilled workers through a proven, cost-effective system of registered apprenticeship. Virginia DOLI contacted Everblue in search of a program, or series of courses, that met the duration and format requirements set by the Fitzgerald Act and the Registered Apprenticeship Program. With solar being a relatively new apprenticeable occupation VA DOLI appreciates new opportunities for online training that meet these requirements with a solar-specific curriculum.
Since 2008, Everblue has provided solar energy courses, both in live and online formats, to electrical contractors, home inspectors, electricians, roofers, and career-changers. Everblue's solar curriculum is accredited by the Interstate Renewable Energy Council (IREC) and approved by the North American Board of Certified Energy Practitioners (NABCEP). As a result of these distinctions, training participants can go on to qualify for the internationally recognized NABCEP Certification exams, which highlight one's knowledge and proficiency in solar photovoltaic installation, design, commissioning, and system inspection.
Everblue has been added to VA DOLI's internal catalog of approved online providers of related instruction and looks forward to when the catalog opens to the public later this winter, showing Everblue as an approved Related Technical Instruction (RTI) vendor for the Solar Technician Apprenticeship Program.
The following Everblue solar courses, totaling 146 hours, have been approved by VA DOLI:
Everblue currently works with more than 10 state government agencies, including the Virginia Department of Agriculture and Consumer Services, to deliver online training and testing services. The Veteran Owned Small Business also recently renewed its contract to partner with all 23 institutions at the Virginia Community College System to deliver solar courses and energy auditor training.
For more information about Everblue's solar training programs, contact Chris Boggiano at 800-460-2575 or visit the solar course catalog.