We are pleased to announce the hiring of Joseph Charles, who will join the team at our NC headquarters in our Customer Service Representative role.
Joseph will be corresponding with new and existing customers by phone, email, and live chat. In addition, Joseph will be processing orders that come through our website.
"I am excited to be joining Everblue because their LEED training and solar energy courses really drive home their commitment to sustainability," he said. "It's an important cause, and I am proud to be working for a company that shares my beliefs about transforming the world to one that works off of renewable energy sources. I am also able to stay close to home and my family, which is very important to me. I am very fortunate to have found an extended family in Everblue Training."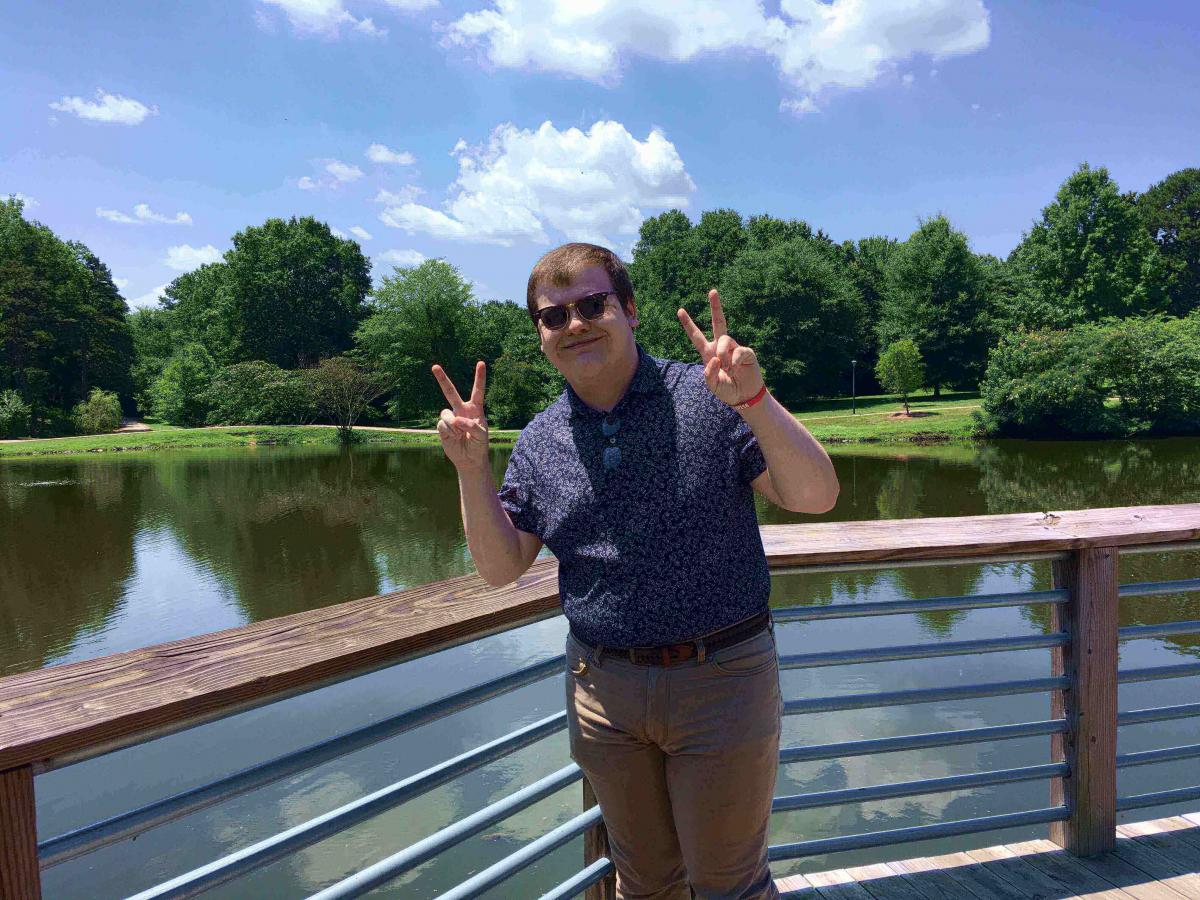 Joseph is a recent graduate of NC State University, where he earned his bachelor of science degree in Business Administration with a concentration in Human Resources.
As part of his coursework in the Poole College of Management, Joseph participated in multiple studies that analyzed the quality of customer service and customer relations at big companies that include Smoothie King and Personify. These research projects gave Joseph a unique, up-close view at how companies approach talent acquisition and, specifically, helped him to understand which customer service traits are most important in the real world.
While going to school full time, Joseph worked in the Customer Service Representative role for Gap and a disc jockey for NC State's college radio station. An acclaimed public speaker, Joseph is not shy around others and, instead, is very comfortable problem solving and assisting customers with their needs.
Joseph underwent a rigorous hiring process for Everblue, which included meeting multiple team members in person and during phone interviews and participating in simulated customer service phone calls.
"Our team was extremely impressed by Joseph's level of professionalism, responsiveness, and research," said Lesley Cowie, marketing manager for Everblue. "We quizzed him on our programs and terms of service to see how he would handle a typical conversation with a prospective customer. Not only was he helpful, but we were blown away by the level of knowledge and research that he'd already done about our company! It was a no-brainer to hire him. He fit in so perfectly and already has been such an asset."
The whole staff is incredibly excited to welcome Joseph to the team.